Kanye West Wears Diamond-Studded Flip-Flops to Burberry Show
The artist formerly known as Kanye West went the flip-flop route while in attendance at Burberry's show in London on Monday, bedazzlements included.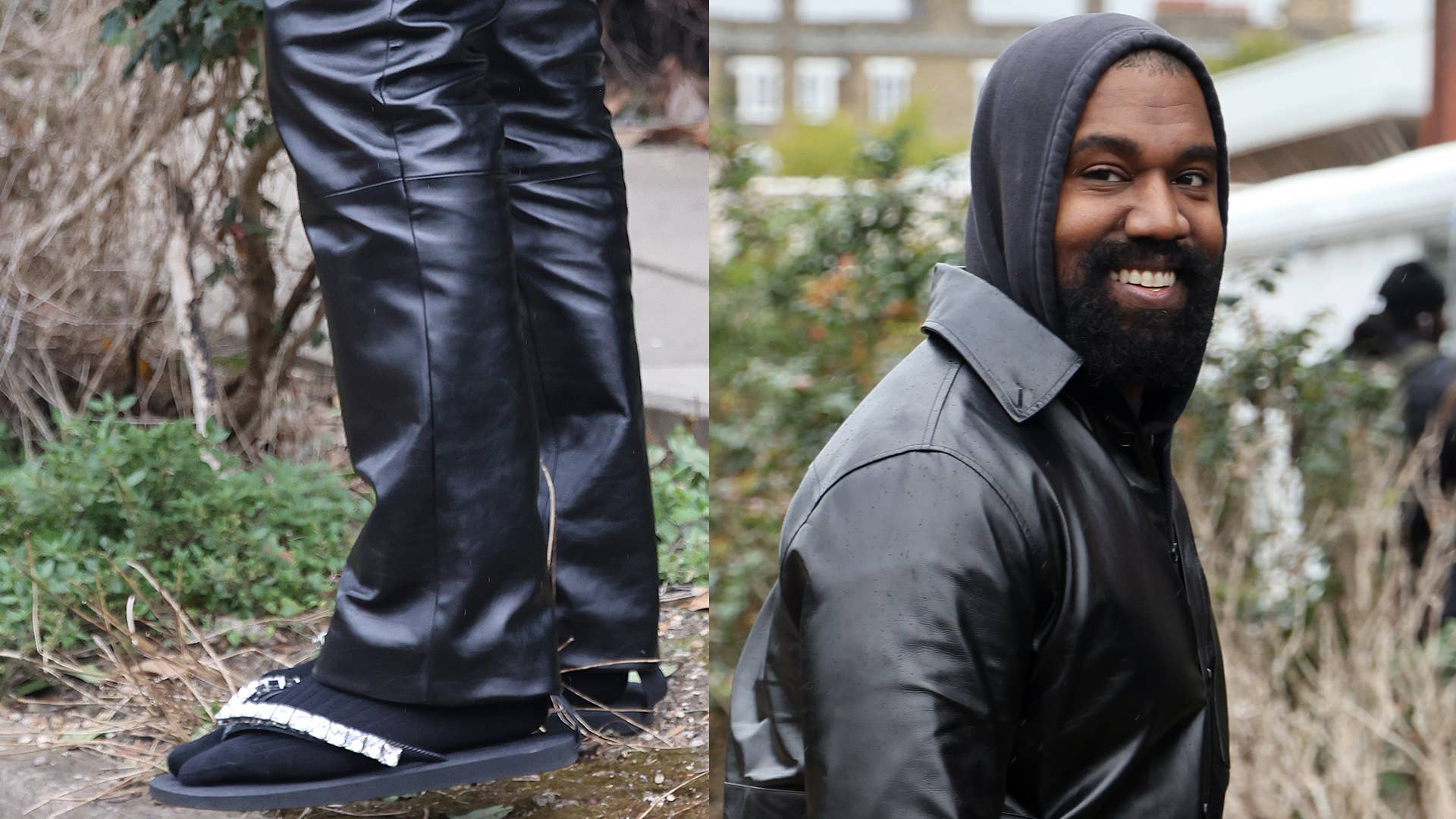 Getty
LONDON, ENGLAND - SEPTEMBER 26: Kanye West leaving the Burberry S/S 2022 Catwalk Show during London Fashion Week September 2022 on September 26, 2022 in London, England. (Photo by Neil Mockford/GC Images)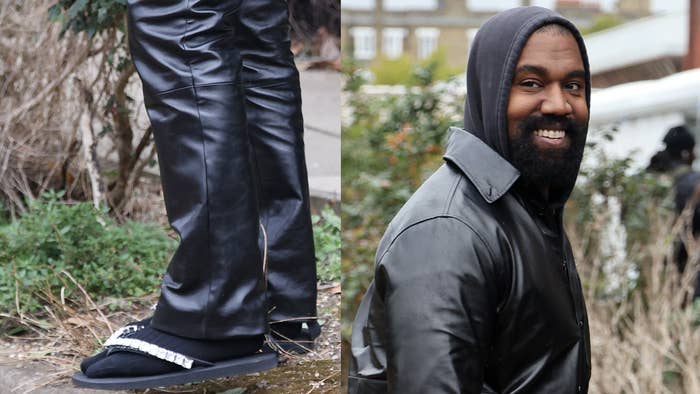 It's safe to say flip-flops are about to see a surge in customizable popularity in the coming weeks.
While in attendance at Burberry's Spring/Summer 2023 show in London on Monday, the artist formerly known as Kanye West was pictured wearing a pair of seemingly diamond-studded flip-flops. The bedazzled footwear choice, which is merely the latest trend-initiating move from Ye, was paired with a leather-focused outfit and black socks.
While at the show, Ye was pictured with Erykah Badu and Riccardo Tisci, among others. In an Instagram Stories update commemorating the flip-flops facet of his fit, Ye included a handy bit of advice.
"Don't talk to me," he said.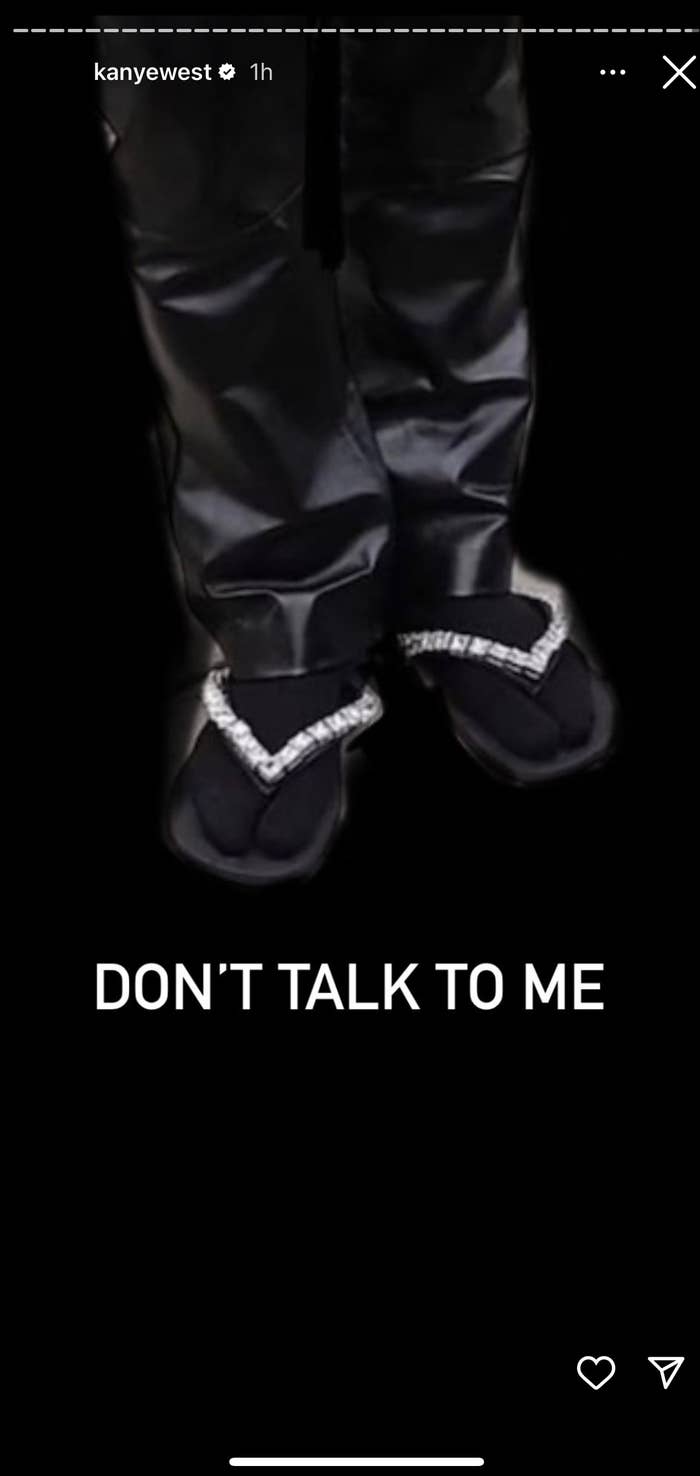 At the time of this writing, the ID on Ye's flip-flops had not been confirmed. It's possible, of course, that the flippie-floppies in question are actually a self-customized piece. Stay tuned.
Notably, in another update to his IG Stories, Ye reminded listeners and publications alike that any coverage of these flip-flops should indeed be attributed to Ye, not Kanye West.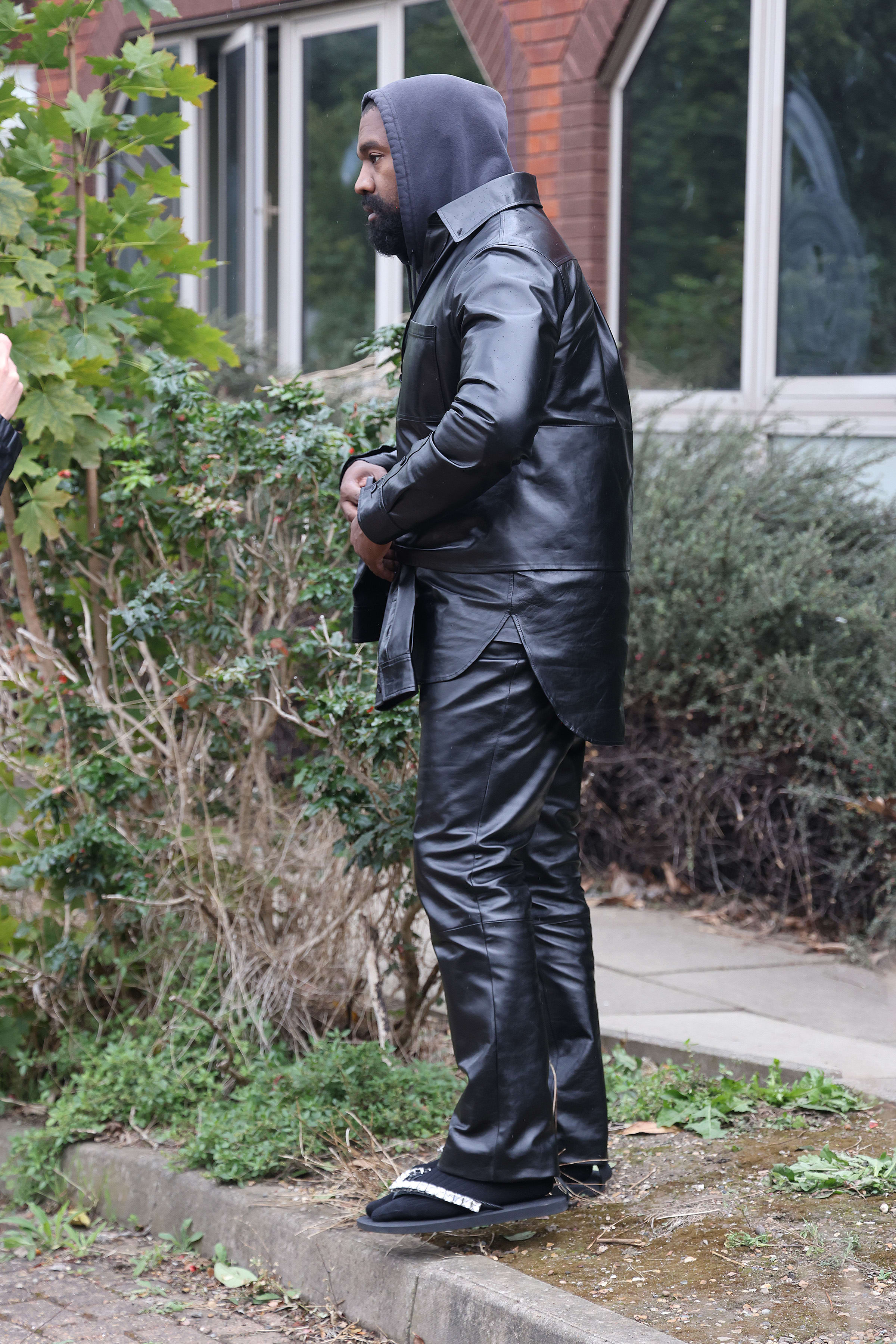 Ye and Demna's ongoing "creative exploration," known as Yeezy Gap Engineered by Balenciaga, recently launched a range of Part Two pieces worldwide. Of note in this chapter of the larger YGEBB experience were an extended-length version of the Round Jacket and the much-discussed Mock Neck Pullover.
Nick Knight, meanwhile, has recently been enlisted by the YZY team for a number of revealed-in-recent-days images starring Candice Swanepoel. Given the bulk of the focus in the resulting campaign shots is the impending rollout of YZY SHDZ.