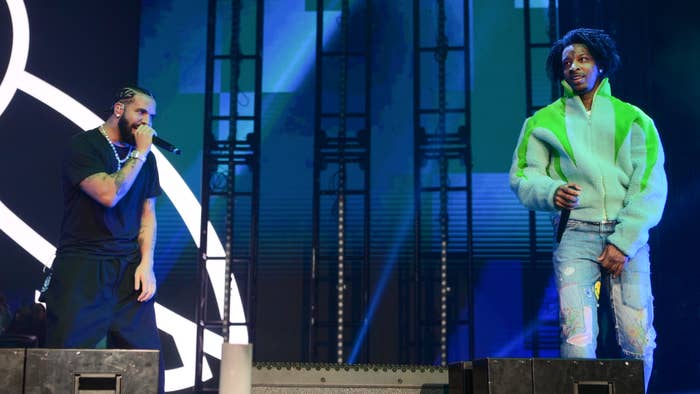 Drake and 21 Savage's previously announced It's All a Blur tour will now include even more dates than originally announced.
On Monday, Drake's team announced the addition of 12 new dates to the tour, which is now slated to kick off on June 29 in Memphis, Tennessee.
Other dates new to the routing include stops in Columbus, Brooklyn (a fourth show at Barclays has been added), Milwaukee, Inglewood (a fourth show at Kia Forum has been added), Glendale (a second show at Desert Diamond Arena has been added), Denver, Austin, Charlotte, and Nashville (a second show at Bridgestone has been added). The tour will also now close out with two dates at the Scotiabank Arena in Drake's hometown Toronto.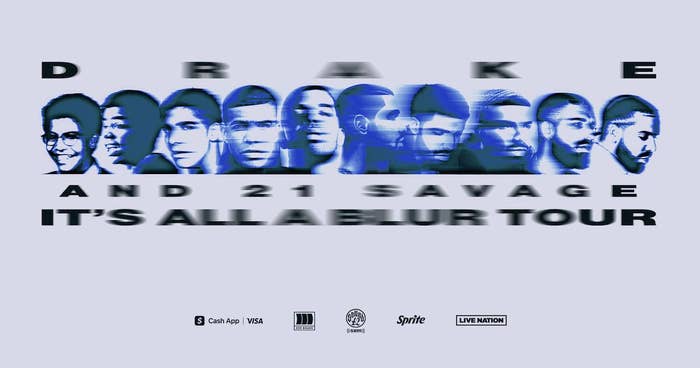 As part of the updated tour schedule, several dates have been rescheduled. 21 Savage will not be featured on stops in Toronto, Vancouver, and Montreal. Tickets for the newly added stops will be the subject of Cash App Card and Sprite presale events—the former starts April 26 at noon local time, while the latter begins on April 27 at 10:00 a.m. local time. For more information, including launch times for general ticket sales for the new dates, hit this link.
Drake is currently fresh off the release of the Kim Kardashian-sampling "Search & Rescue." See our thoughts on the track here. 21 Savage, meanwhile, made headlines just last week for his surprise rendition of Usher's "My Boo" during one of the artist's Las Vegas residency shows. Usher himself shared footage of the charming moment, as seen below.