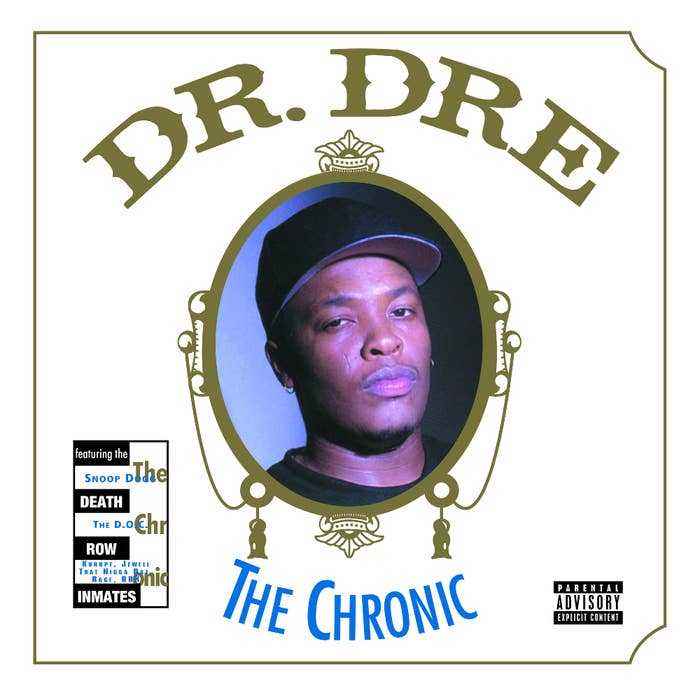 On Wednesday, Dr. Dre's classic debut studio album was announced to be re-releasing on all major streaming services by way of its original distributor, Interscope Records. In a statement, Dre shouted out Interscope Geffen A&M Vice Chairman Steve Berman and Interscope Geffen A&M Chairman John Janick for helping him revive the acclaimed 1992 project for a new era.
"I am thrilled to bring The Chronic home to its original distribution partner, Interscope Records," Dre said. "Working alongside my longtime colleagues, Steve Berman and John Janick, to re-release the album and make it available to fans all over the world is a full circle moment for me."
Launching in tandem with the re-release is a new collection of Chronic-inspired merch, which will be available via Interscope at this link.
Both Berman and Janick expressed gratitude to have The Chronic back under the Interscope wing in their own statements. Janick, specifically, highlighted the work as "one of the most important albums of all time."
While the album was originally released in December 1992, this February 2023 re-release is being considered part of a 30th anniversary celebration.
In February of last year, Dre led a stacked group of headliners for the Super Bowl LVI halftime show. A few months after the well-received performance, Dre publicly offered some words of advice for this year's headliner Rihanna.
"Put the right people around you, and have fun," he told Ebro Darden during a discussion on Apple Music 1 in September. "That's basically what it is, making sure you have the right creative people around you."
You can stream The Chronic below via Spotify or over on other platforms.