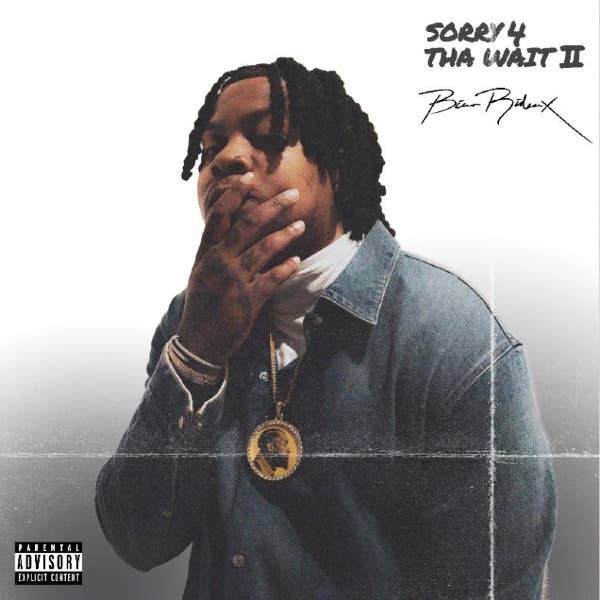 UPDATED 7/29, 5:00 p.m. ET: Fresh off releasing his latest project Sorry 4 Tha Wait II, Bino Rideaux returns with a music video for one of the tape's standout tracks, "Tied To Me."

In tandem with the release, Bino has announced the dates for his forthcoming Sorry 4 Tha Wait II Tour. The 18-date trek kicks off September 7 in San Diego, making stops in Los Angeles, San Francisco, Atlanta, and New York, among other cities, before wrapping on October 10 in Chicago. 
Check out the full list of tour dates below.
In between the release of his pair of Sorry 4 Tha Wait entires, Bino partnered with Blxst for the collaborative project Sixtape 2 last summer, itself a sequel to the duo's prior Sixtape EP. Bino also delivered the 15-track solo project Outside in 2020.
Reflecting on his decision sign with Def Jam in an interview with Flaunt that same year, Bino pointed to the "respect" he's always had for the label's decades-strong legacy. He also revealed he had spoken with a number of other labels before making the final call.
"Really it's the history," Bino said at the time. "I have a lot of respect for Def Jam. I came up understanding and appreciating them as an entity. I met with a lot of labels but this was the most comfortable. Shout out my dawg DJ [Mormile], he signed us. It feels like a family atmosphere. I'm happy where I'm at for sure."
To commemorate the release of his latest project on Friday, Bino dropped the official video for S4TWII cut "If U Ever." See the Storm DeBarge-directed video in full below.