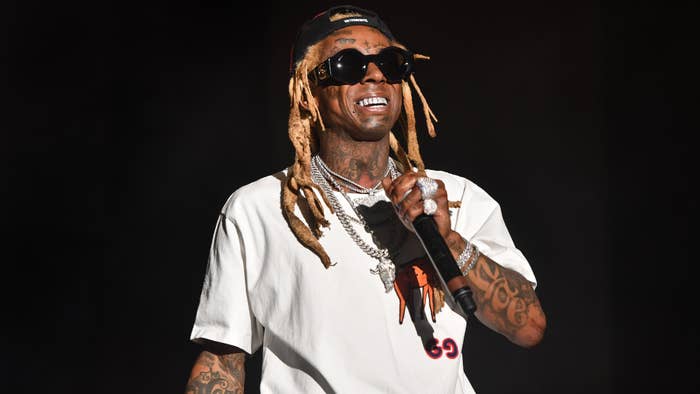 Lil Wayne and 50 Cent going back-to-back for a Verzuz battle has been a hot topic this week.
The conversation began on Apple Music's Rap Life Review show when Ebro Darden said that FIf would "wash" Weezy. Ebro added fuel to the fire on Thursday when he quote-tweeted a clip from the show, writing, "What Jadakiss did to Dipset…Is what 50 will do to Wayne."
That comment didn't sit well with Young Guru, who took to his Instagram Story on Friday to respond, writing, "For the record, y'all are crazy. Wayne would wash 50. Period."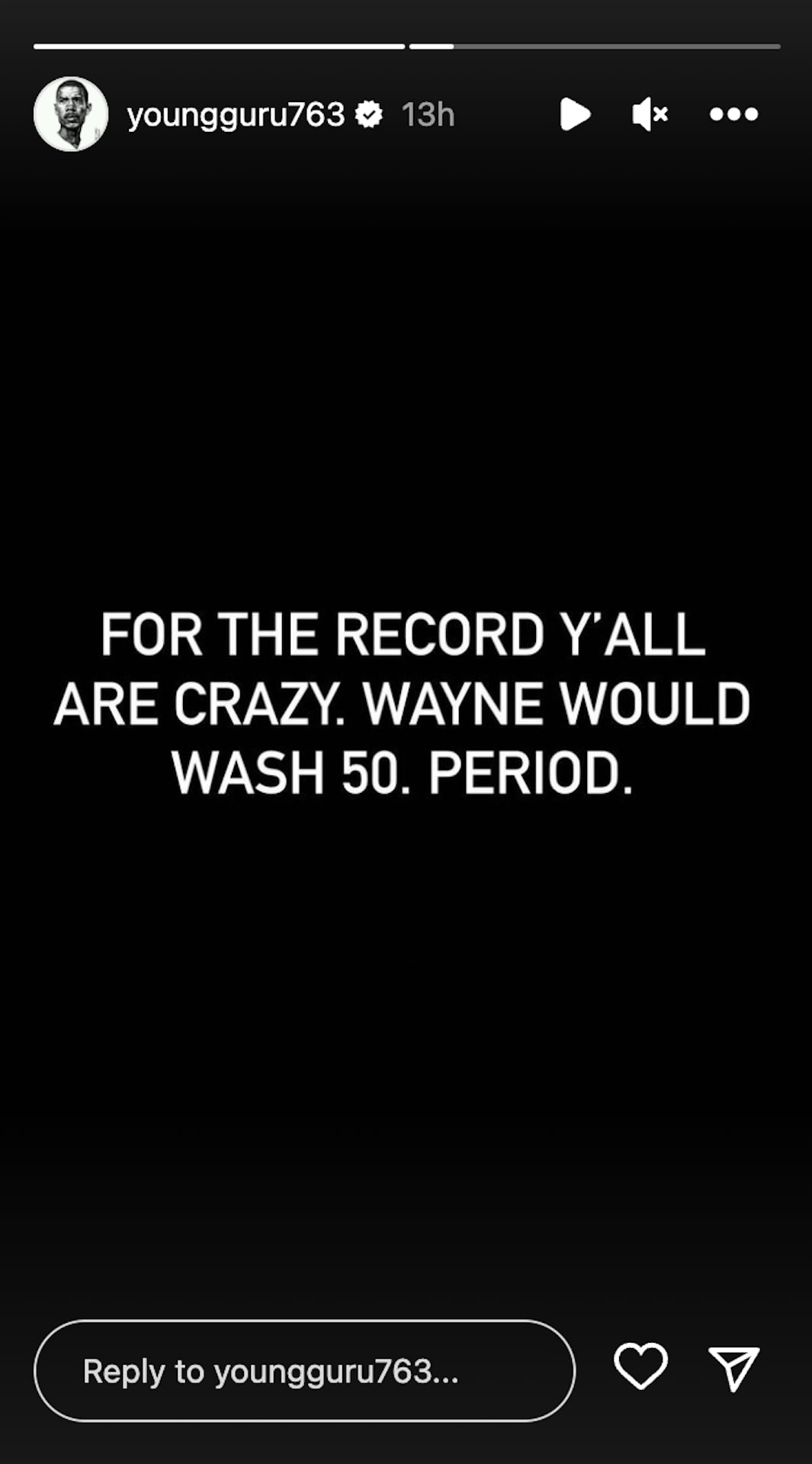 Rap Life Review host Eddie Francis vehemently disagreed with Ebro. "I seen that and I was like, 'What?!' In what world?'" Francis said in the clip above. "I'm not even here to say 50 could beat Lil Wayne, but to say that 50 would wash Lil Wayne? In no dimension, in no world … just no! That would not happen."
Lowkey's perspective was that 50 wouldn't necessarily "wash" Wayne, but the New Orleans rapper would have to make sure his song sequence was in top form.
"[50 Cent] is a mainstream monster; Wayne is a cultural mainstream monster. But when we talk about these hits? When we talk about these bodies of work? When we talk about these smashes?" He continued, "I ain't saying 50's gonna wash Wayne, but if Wayne is not sequenced right and is not positioned correctly, that could be a very long fucking night for Dwayne Carter."
DJ Envy chimed in on the conversation on The Breakfast Club on Thursday: "[Ebro] is right: Get Rich or Die Tryin' is a classic album, but you can't sit there and act like Wayne don't have classic bodies of work and classic records," Envy said. "It wouldn't be a wash at all."