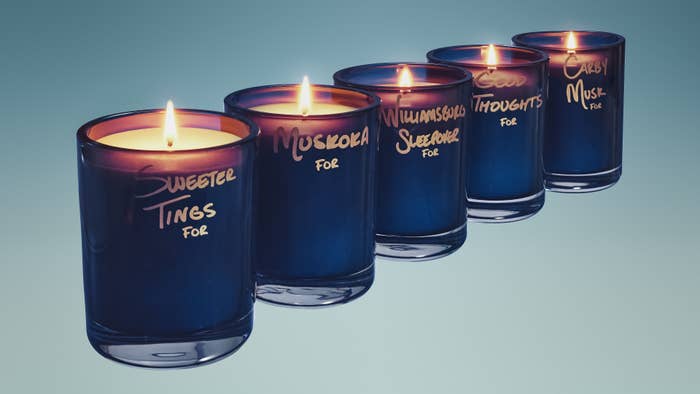 Just in time for Mother's Day, Drake's candle company Better World Fragrance House is teaming up with Shoppers Drug Mart to make five signature scents available in over 200 stores across Canada.
"Drake and I are both excited and honoured that Better World Fragrance House is now available where we shopped as kids," says Matte Babel, Chief Brand Officer at DreamCrew. "It's a full-circle moment that makes for the perfect retail partner."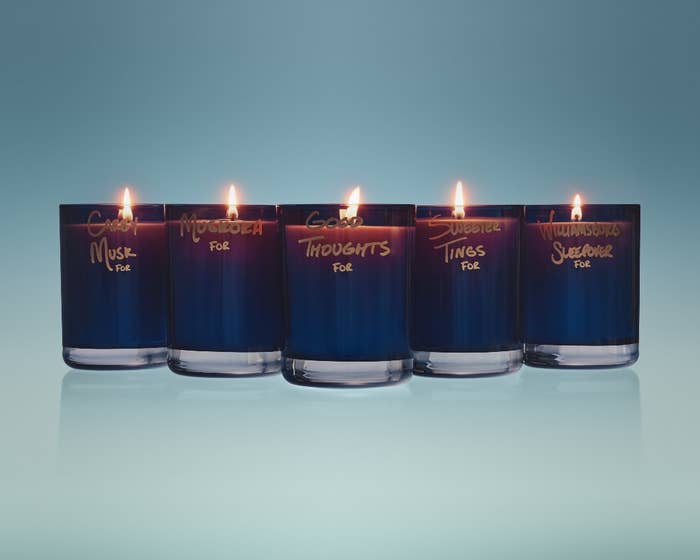 Inspired by some of Drake's personal memories, the candles will be available in Shoppers Drug Mart locations for a limited time only. The collection ranges from musky, gourmand, and floral scents, meaning there's a fragrance for everyone regardless of your preferred scent profile. Signature scents include Sweeter Tings, "a nostalgic and addictive fragrance with subtleties of comfort and goodness," and Williamsburg Sleepover, "a luminous fragrance that captures the essence of an urban garden under shaded lights."

"Drake is a Canadian icon, and we're an iconic Canadian retailer, it's the perfect pairing," says Gwennaëlle Varnier, vice president of prestige beauty at Shoppers Drug Mart. "Ever since he filmed his music video in our store, we've been looking for ways to work together again. Drake understands what Shoppers Drug Mart means to Canadians, and that together we can bring an exclusive, exciting product to his fans and our customers across the country." 
This isn't the first time Drake has teamed up with Canada's most well-known drugstore. He famously recorded bits and pieces of the "Started From the Bottom" music video in one of their stores. 

This is also the second year in a row Better World Fragrance house has done a Mother's Day drop. Last year, the company gave a free candle to anyone who ordered from a specific list of restaurants on Uber Eats in Canada and Postmates in the U.S. Hey, if your mom doesn't already love Drake, she will now.