Bak Ranking Drake's Albums From Worst to Best
Now that we've had time to sit with 'More Life,' it's time to evaluate the best Drake albums.
Ten years ago, BET featured its first-ever music video from an unsigned Canadian rapper on its "New Joint of the Day" segment— a rookie from the Six, a former child actor with higher ambitions, an unknown man named Aubrey bound for greatness. The continuing successes of his singles and mixtapes snowballed into a popularity so hot that a bidding war from different labels on the emerging Toronto rap king ensued, with Young Money Entertainment and Lil Wayne winning the fight. His debut with Young Money, his tracks "Over" and "Find Your Love", skyrocketed him to the charts, even before his first album Thank Me Later was released. Since then, it's been an constant evolution for the hip-hop mogul we know as Drake, from dating Rihanna to nabbing a Grammy (or three) to dropping his own fashion line.
This is the day of the expanding Drake. He's no longer a mere rap king, but a global, sound-absorbing pop superstar. He's an occasion for conversations about appropriation and the black diaspora. He's an entry point for the unfamiliar into genres like Afrobeats and dancehall and grime and South African house.
But beneath these plush trappings, he's still, in many ways, the same Toronto MC who is by turns paranoid about his standing and prone to long bouts of introspection. More Life, his latest release, closes with "Do Not Disturb," a long verse of self-examination in the tradition of So Far Gone's "Say What's Real." As he continues to grow as an entity, the kid we know from the Degrassi days still stays stubbornly in the picture.
It's a rap pastime to sort an artist's song and album catalog with each new release. More Life, a playlist, is over four months old now, so why not? Here's the most updated evaluation of the best Drake albums, from worst to best.
10. Room For Improvement (2006)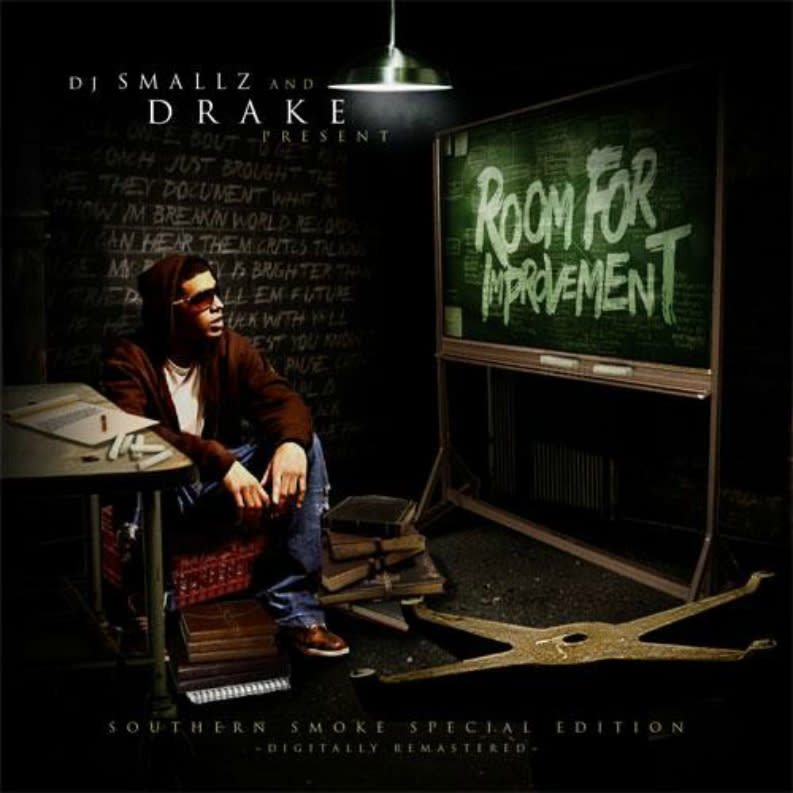 Label: All Things Fresh
Producers: Noah "40" Shebib, Boi-1da, Pharrell Williams, Frank Dukes, Dan "DFS" Johnson, AmiR, Soundtrakk
Features: Voyce, Nickelus F, Slakah the Beatchild, Lupe Fiasco
There might not be a more aptly titled rap mixtape than Room for Improvement. There was definitely room for improvement. The title hints at Drakes signature honesty, but the material really lives up to its title. Drake's debut mixtape is awkward at worst—his shout-outs to DJ Southern Smoke feel so forced—but mostly it's filled with pedestrian flows. Drake hadn't found his voice yet, but you could see the elements of his talent in play (If he dropped a song like "Video Girl" today Drake haters would turn Captain Save a Hoe into a trending topic on Twitter).
He hadn't started singing in earnest, so instead of it being Drake featuring Drake, it was Drake featuring guys like Slakah the Beatchild and Voyce doing hooks while he stood on the sidelines. There's also four appearances from Nickelus F ("Me and Nickel F go together like burgers and diners," says Drake) and a number songs use sped-up soul samples that are obviously influenced by Kanye West's The College Dropout. Even though his flows were lacking and his voice inflections sounded labored, there's still flashes of brilliance.
His raps weren't precise, but there's touches of autobiographical detail that would become a hallmark of Drake's later discography. "Picture when I was in school," he says on "S.T.R.E.S.S." "Me being the closest thing to black, and guess what, rap music what I was into/Rest of the kids were sheltered, I never liked to fight/But when someone called me a 'nigga' I'd punch em I couldn't help it." Later on the same song he rhymes, "And your daddy want it very right/I make you happy, plus I'm Jewish, he don't approve/I think he want you to marry white/He want Sinatra at the wedding, not Barry White/'Cause black is black honey, even if he's very light." Moments like that make other moments—like Drake chanting, "Shake it, shake it, drop it, drop it, bounce it, bounce it, wop it, wop it" on songs like "City Is Mine"—much more bearable.
The highlight of the tape is "Try Harder." It opens with the most typically Drake line ever, "Sometimes I feel like Lohan and Hilary Duff are the only ones with enough, to feel what I'm about to say in this song." But then he offers a couplet that really captures his appeal, it highlights how Drake is able to internalize and summarize young adulthood, "When your ideas so frequently get rejected, people just get neglected/And they never really know how to feel." The rest of the tape doesn't quite match that line, but like he says on that song, try harder cuz. —Insanul Ahmed
9. Comeback Season (2007)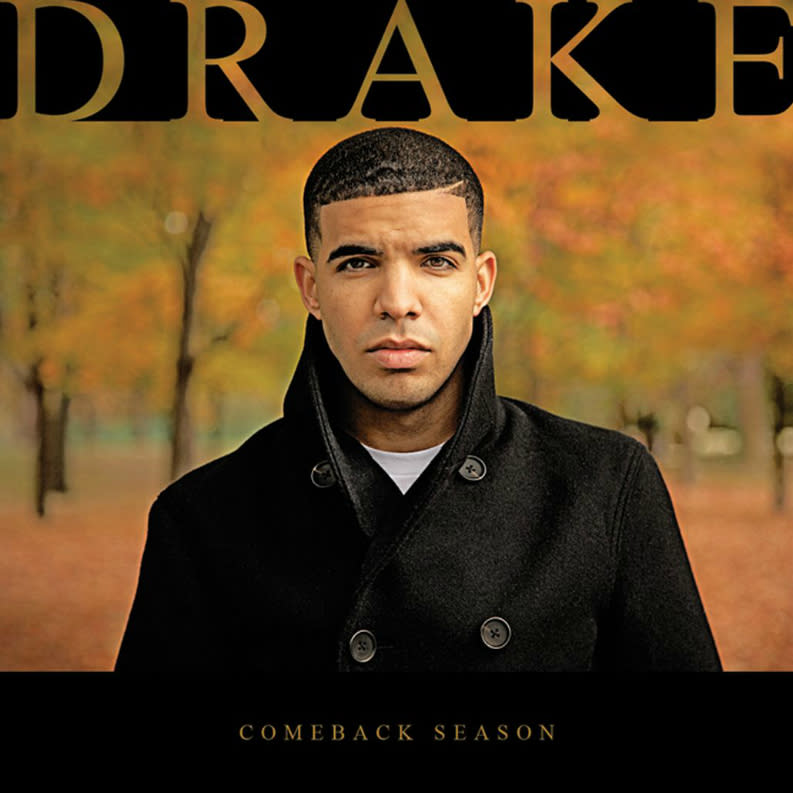 Label: October's Very Own
Producers: Rich Kidd, Terral "T. Slack", Boi-1da, T-Minus, Nottz, Kanye West, J Dilla, Häzel, Neenyo, Jump, Sid Roams, DJ Revolution, 9th Wonder, Stargate
Features: Andreena Mill, Trey Songz, Dwele, Little Brother, Kardinal Offishall, Rich Boy, Malice, Nickelus F, Richie Sosa, Nickelus F, Phonte, Elzhi, Lil Wayne
"The backpackers are back on the bandwagon," says Drake, on the Take Care opener "Over My Dead Body." "Like this was my Comeback Season back, back in the day." We're not sure how many backpackers were actually Drake fans back then (though Drake was certainly a bit of a backpacker himself, as evidenced by his love for acts like Little Brother) but Comeback Season is Drake knowing what he wants to be but not quite sure how to get there yet. He's stepping into the role of actually being "Drake" but his footing is unsure, even if his straight up rapping is slightly improved.
There's a ton of things on the tape that are funny to hear in retrospect; an offhand reference to Chris Brown, Drake saying "Sometimes I gotta get my R&B on" on the light-hearted "Bitch Is Crazy," and hearing Drake rap alongside Malice—the brother of Pusha T, a guy who's thrown a series of barbs in Drake's direction in recent years—on "Do What U Do (Remix)." Drake also seems to have a clairvoyance about the oncoming criticisms of his fame. "They like, 'Damn who's Drake, where's wheelchair Jimmy at?'" he says on "The Presentation." And, "Stop acting like teen girls are my only market" on "Asthma Team."
There's still a lot left to be desired. He still utters clunkers like, "I'm perfecting my craft using more sess/Tryna make some cheese off a single is a process/Get it? Kraft, single, cheese, process/Sit back and admire the talent that I possess," on "The Presentation." And, "I'd never copy Nor-bit like Eddie, man/Did you get it? Eddie Murphy was in Norbit," on "Man of the Year." However, that song is still quite excellent and one of the first times Lil Wayne and Drake worked together. It isn't the huge leap he would make with So Far Gone, but Comeback Season is still the dribble and step towards the basket that sets it all up. —Insanul Ahmed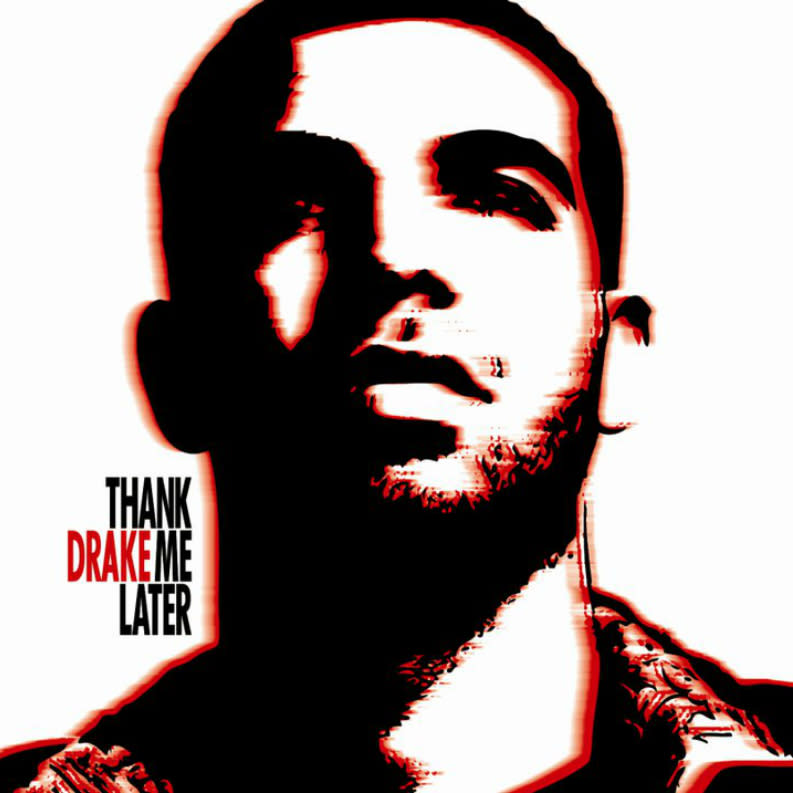 Label: Young Money, Cash Money, Universal Motown
Producers: Noah "40" Shebib, Al Khaaliq, Boi-1da, Crada, Francis and the Lights, Jeff Bhasker, Kanye West, No I.D., Omen, Swizz Beatz, Timbaland, Tone Mason
Features: Alicia Keys, Nicki Minaj, T.I., Swizz Beatz, The-Dream, Young Jeezy, Jay Z, Lil Wayne
To speak enthusiastically about Thank Me Later, Drake's debut album, is to invite your own critical beatdown. No one will have your back. Take Twitter's temperature and it starts to feel like Drake's own mother must be embarrassed by this record. Frazier Tharpe describes it as a cookie-cutter project. Consensus is, after the late-night brilliance of So Far Gone, Drake went through the major-label motions for his debut. I mean, does anything say safe louder than an Alicia Keys feature on your intro?
So why do I keep listening to it? Because I'm a simp, I know—but what brings me back as a critic? "Fireworks" isn't a great song but it sets the stage correctly. Great songs like "Karaoke," "The Resistance," and "Cece's Interlude" are marked by total vulnerability—tender, easily wounded underbelly. Drake's singing voice will never again sound as unsure as it does on those songs; his rapping will never be so hesitant and languid. "You promised me you would never change," he sings on "The Resistance" and his vocals are heard as if through a fog. You can hear the studio propping him up. Now, Drake can sing clearly, strongly, and his successful singles (and awe-inspiring vocal coach) testify to that. But some feelings are best illuminated by failure. You have to sound unsure to really land lines like, "I wish I was still in school/So that I could have you in my dorm room/I would put in on you crazy."
In 2016, two unimpeachable highlights—to me—are "Fancy" and "Shut It Down." Like my friend Judnikki says, Drake has always made it a point to speak to black women and, from my limited vantage as a white male, he does it well here. "Fancy" and "Shut It Down" show a remarkable lack of worry about doing the most. Both songs skate up to the edge of such criticism but don't feel like too much, and their power comes from that near overflowing exuberance. Both are long, with unusual structures. "Fancy" becomes unmoored from itself at the midpoint and drifts into a haze where Drake cheers on women in various cities and memorably introduces listeners to Tammy with the purple Bentley. There's no explaining the car but he "knew that she was fine like a ticket on the dash." And "Shut It Down," featuring the words, music, and voice of the incomparable Terius Nash, is baby-making empowerment music written in 96-point font, with little cartoon angels hanging gossamer sheets around the four-post bed the listener imagines fucking on. It's awesome and silly. I wish I could've been conceived to it.
Thank Me Later doesn't need some fundamental revaluation but it's a mistake to want to fence it off from the rest of Drake's catalog, to paint it as unworthy. The seeds of greatness are there, buried in soft soil. —Ross Scarano
7. What a time to Be Alive (2015)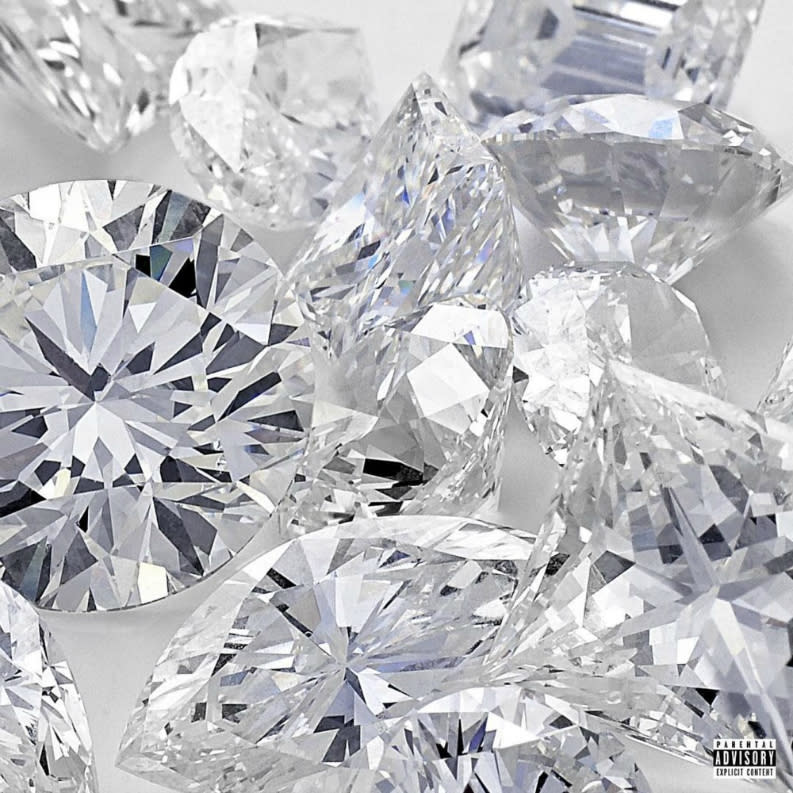 Label: Epic, Cash Money
Producers: Metro Boomin, Southside, Boi-1da, Allen Ritter, Frank Dukes, FKi 1st, Neenyo, Noël, Noah "40" Shebib
Features: N/A
Drake's primacy in the rap game makes it strange to imagine him taking a backseat to the competition. But that's exactly what happens on What a Time to Be Alive, the joint mixtape he recorded with Atlanta's Future. Break it down into its key parts and this is clearly a Future project, from the pace at which it was made (six days!) to the sonic aesthetic cultivated by executive producer—and frequent Future collaborator—Metro Boomin. In retrospect, this is exactly what Drake needed at this point in his career. Seven months earlier, the Toronto rapper  had dropped If You're Reading This It's Too Late out of the blue, and in late July washed Meek Mill in a beef over ghostwriting. Future had just earned his first No. 1 solo album with DS2 and was still riding high off the wave of Monster, Beast Mode, and 56 Nights. This wasn't so much a phoned-in performance as it was a victory lap for the two rappers, and Drake took it in stride.
It's no surprise, then, that Drake skimmed the surface with his lyrics. He opted for the flex instead, bigging up his crew on "Big Rings" and using "Jumpman" as a not-so-subtle commercial for his relationship with Jordan. In each instance he delivered quotables ("I do not chase girls, but they run a mile for me") and did it with ease.
The one meaty topic Drake does engage with is the Meek Mill feud, and each reference cuts like a dagger. "I might take Quentin to Follies/You hate your life, just be honest," he raps on "Digital Dash." On "Change Locations": "Fuck all the opps and the shots that they send/I let off first then I let off again/You will not hear from them ever again." It culminates with "30 for 30 Freestyle," the lone Drake solo, and one of his best verses of all time. Not only did he give the ghostwriter controversy some perspective ("The pen is working if you niggas need some ghost lines/I thought you wanted yours like I want mine"), he made the moment his own. "Shit is purely for sport, I need a 30 for 30/Banners are ready in case we need to retire your jersey." Legend status, indeed.
My colleague Frazier described the project as disposable, and maybe there's some truth there. But you don't have to shoot 100 from the field to get a ring, and WATTBA is proof of that. —Edwin Ortiz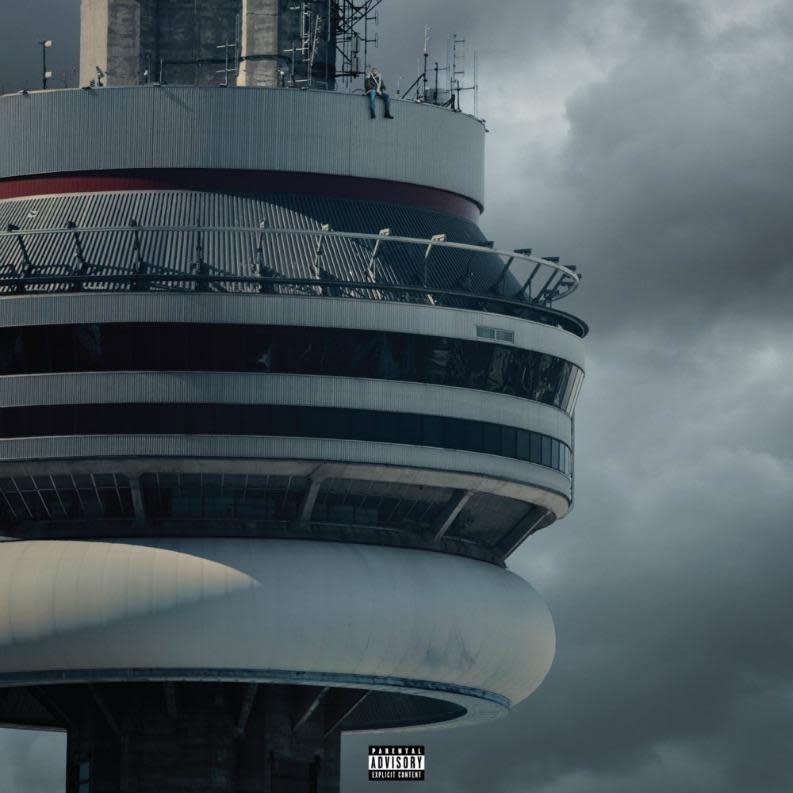 Label: Young Money, Cash Money
Producers: Noah "40" Shebib, Maneesh​, Boi-1da, Brian Alexander Morgan​, Kanye West, DJ Dahi, Vinylz​, Axlfolie​, Ricci Riera​, Ozan "OZ" Yildirim​, Jordan Ullman​, Nineteen85, The Beat Bully, Cubeat​z, Stw​o, Murda Beatz​, Daxz​, Supa Dups​, Allen Ritter​, Wizkid​, Southside​, Cardo​, Yung Exclusive​, Sevn Thomas​, Frank Dukes​, Metro Boomin, Hagler Tyrant, Jordan Evans, Di Genius 
Features: PARTYNEXTDOOR, Pimp C, dvsn, Wizkid, Kyla, Future, Rihanna
Damn near all of the criticism of Drake's most recent album, VIEWS, boils down to expectations. It doesn't help that these extremely high expectations were set by the man himself. He started hyping this album in 2014, and dropped two projects beforehand to hold fans over. And so, by the time he delivered on the album he'd been talking about for so long, the expectations had become basically unreachable.
Despite the fair criticism—the length, the sequencing, the content—VIEWS is still a success. It's currently on a five-week run atop the Billboard 200 chart and gave Drake his first solo No. 1 single with "One Dance." It's breaking streaming records and does, in fact, contain memorable songs that Drake can be proud of, even if you have to sift them out of the 20-song experience.
Over those 20 songs, Drake has ups, downs, and everything in between. "Hype" and "Still Here" satisfy the fans who want bars, but admittedly, they're not the strongest pure rapping performances we've heard from Drake. In general, the albums feels like well-trod ground, with highs that aren't high enough to create new peaks in his catalog. There is no "Lord Knows" or "Worst Behavior" on VIEWS.
Having cooked on an album themed around the seasons of Toronto for two years, Drake was perhaps too ambitious with this project. Part of what made his last studio album, Nothing Was the Same, so great was the lean concision. Of course, because he occupies the position of biggest rapper in the game, fans are always going to want more, or different. But in true Drake fashion, even when we clown him, he still manages to avoid defeat. As he rapped on "Summer Sixteen," Drake is looking for revenge. We'll see if he gets it. —Zach Frydenlund 
5. If You're Reading This It's Too Late (2015)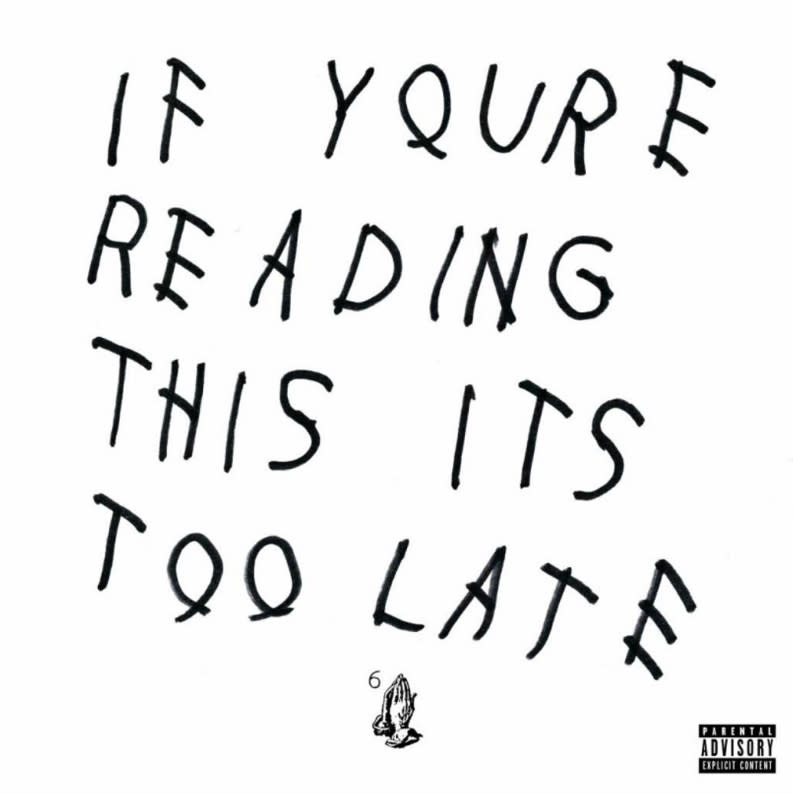 Label: Cash Money
Producers: Noah "40" Shebib, PARTYNEXTDOOR, Boi-1da, OB O'Brien, Sevn Thomas, Vinylz, Syk Sense, WondaGurl, Daxz, Eric Dingus, Jimmy Prime, Travi$ Scott, Allen Ritter, TM88, Southside, !llmind, Frank Dukes
Features: PARTYNEXTDOOR, Lil Wayne, Travi$ Scott
An echoing, start-stop sample of Ginuwine's "So Anxious" threw fans head first into Drake's extra mean 2015 opus If You're Reading This It's Too Late. Dropped out of the blue a day after the release of Jungle, a 15-minute short film that saw Drake back in T-Dot ruminating on his past and his future (while deploying a strong West Indian accent), IYRTITL remains an intriguing outlier in his catalog; let Drake tell it, it's a mixtape (folks were waiting for a project entitled Views From the 6 and instead got hit with this one), but based on the official iTunes/physical release, the labels considered this an album. Sonically and lyrically, it's leaner and terser than his previous albums and tapes, more villainous than introspective.
If Drake knows anything, it's how to craft moments. Whether it's the repetition on "10 Bands" or the "gotta lotta enemies" on "Energy," Drake's knack for memorable lines and and hooks are front and center on IYRTITL. He achieves total perfection in this department with the transition on "Know Yourself," where a calmer track gets suddenly turnt as Drake's booms that he's "running through the 6 with my woes." Even if you're not up on the exact definition of a "woe," you can feel the sneer settle into your face, connecting you physically to a moment that turned into a year-defining chant that rang from Vine to the speakerboxes of whips cruising through the hood on a late-night excursion.
Light on features (OVO-affiliate PARTYNEXTDOOR is credited on two tracks, while Drake's mentor Lil Wayne links up for a quick verse on "Used To"), IYRTITL is Drake at his most braggadocious. There are a few cuts dedicated to love and family (the hypnotic, bedroom-eyed "Jungle"; the surprisingly angry "You & the 6"), but IYRTITL's greatest moments are chip-on-the-shoulder triumphs. The kind of energy that makes Drake throw a jab at Tyga on the last track of the album just because he has a lot on his mind and doesn't need a hook to express himself. The "6 God" who turns into the "6 Man," ready to "kill careers and cut the lights off." Drake at his most unfuckwittable. —khal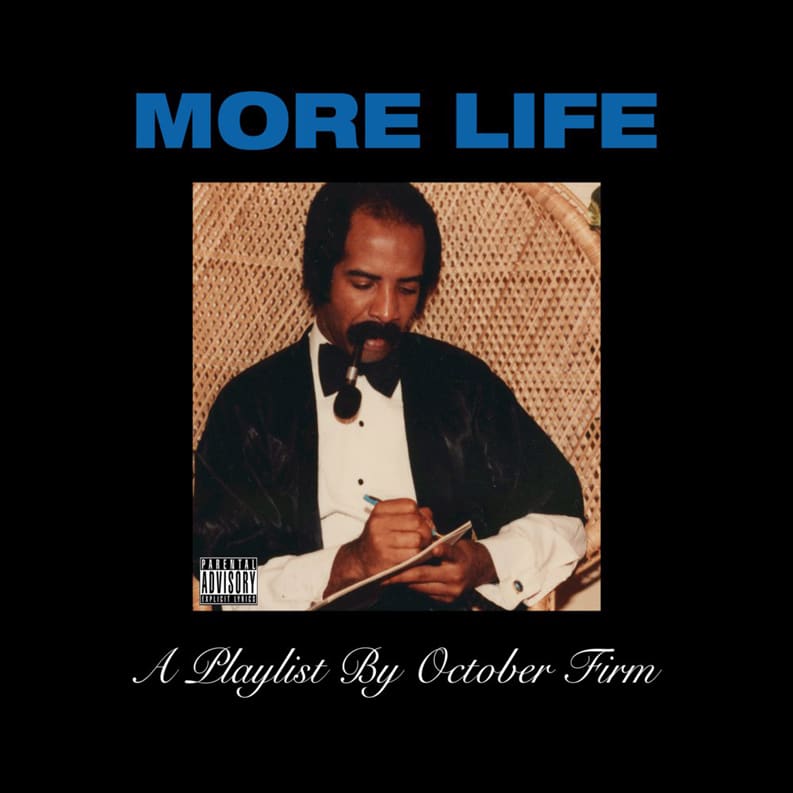 Label: OVO Sound, Young Money, Cash Money, Republic
Producers: Noah "40" Shebib, Allen Ritter, Akira Woodgrain, Boi-1da, Charlie Handsome, Chef Pasquale, Cubeatz, Deejae, FrancisGotHeat, Frank Dukes, G. Ry, Hagler, iBeatz, Jazzfeezy, Kanye West, M3rge, Murda Beatz, Nabeyin, Nana Rogues, Nineteen85, Noah Goldstein, Partynextdoor, S1, Steve Samson, Stwo, Supah Mario, T0PFLR, T-Minus, Vinylz, Wallis Lane
Features: Giggs, Sampha, Black Coffee, Jorja Smith, Quavo, Travis Scott, 2 Chainz, Young Thug, Kanye West, Partynextdoor
Drake albums are long, occasionally jumbled affairs. None, though, is more expansive than More Life. At 22 tracks, it's Drake's longest album, and also his most diverse. It's the first time we've heard him pull out all the stops, all at once. He's rapping, magnetically and cleverly; he's singing; he's using his novelist's eye for specificity to make equally charming and cutting observations; he has undeniable pop hits; he has songs that will own clubs for months to come; he has knotty tracks built on new sounds; he has songs that are best described simply as "Drake songs."
It's Drake at his most Drake. And, approaching a decade into his career, there are a lot of different Drakes to trot out. No one else is capable of of vacillating between the sweetly echoing "Passionfruit" and the gadarene "KMT," much less putting them on the same album. He pulls it off here, though. More Life is a quintessential Drake album because it's built on his most lasting and effective quality: versatility. Of course, all those stylistic about-faces mean that More Life, in the traditional album sense, is wildly incoherent.
Drake knew this. For an artist as attuned to the online responses to his every move (he may read this very article; hi, Drake), he was careful to insulate his inevitable bounce back from the critical speed bump that was Views from a nitpicking criticism. So, More Life is a "playlist," not an album. It's a clever conceit, and a format that Drake, in his jetsetting voracity for new sounds, is extremely well-suited to—instead of a single statement, it's a long collection of songs that he thinks sound dope. With a few exceptions (the less that's said about "No Long Talk," the better), he's right. And, for someone who's adapted to the streaming economy as well as Drake has, this packaging could prove to be yet another masterstroke in a career that's catapulted the Canadian to the upper echelons of pop stardom. Of course, no one's confirming that there will never be a physical release, so make what you will of the nomenclature here.
The end result is something that probably isn't Drake's best album, but is certainly one of his best collections of songs. More Life is like a mid-career greatest hits collection. Just, you know, made up entirely of original songs. Every stage of Drake's development is on display here, from confessional empath to slit-eyed crown prince to true global superstar, and the cast of characters sound better together than first glances would suggest. Drake does everything, and he does that better than anyone. —Brendan Klinkenberg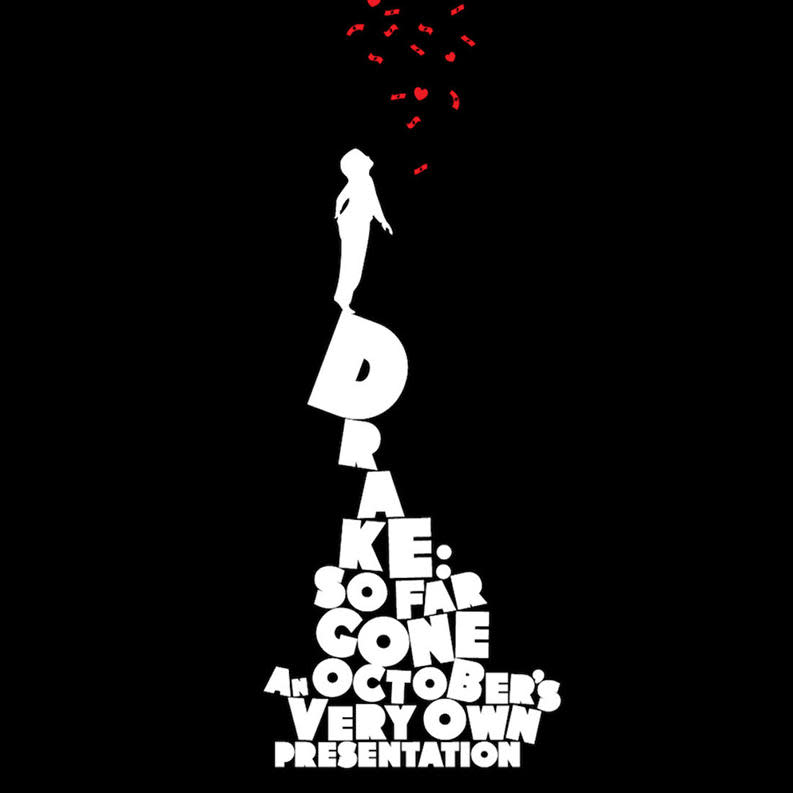 Label: Young Money, Cash Money, Universal Motown
Producers: Lil Wayne, Cortez Bryant, Gee Roberson, Boi-1da, DJ Khalil, Noah "40" Shebib, Needlz, Arthur McArthur, Oliver El-Khabib
Features: Trey Songz, Lil Wayne, Peter Bjorn & John, Lloyd, Lykke Li, Santigold, Bun B, Omarion
"I'm trying to do it all tonight," are the first words on So Far Gone—the mixtape that made Drake a star—but it's far more likely that the collection of songs takes place over a series of nights. There are too many memories revisited, too many conversations and doubts turned over for just one night.
But the production from Noah "40" Shebib—as much a part of Drake's persona as cozy sweaters and sensitive lyrics—makes it gel. His beats conjure streetlights gliding across the bodies of cars driving down highways after dark. Everything moves slow. There's always time for another discussion about making it ("Successful") or that girl you give 99% of your thoughts to ("Houstalantavegas"). There's also time for moving away from the talkative bunch at the party, feeling lonely, and then feeling mad ("Say What's Real").
These are the sorts of things that made Drake Drake. So Far Gone contains the blueprint for Drake featuring Drake on songs like "Sooner Than Later," for blacking out in the booth and rapping the way everyone tells him he can't on "Say What's Real," for incorporating the myriad sounds of pop and electro on "Let's Call It Off" and "Little Bit."
Drake becomes an important voice in hip-hop when he's complicating ideas of masculinity in rap, when he's making room for more experiences. When he sings "I forgot to call you on your birthday," immediately after boasting, one song earlier, "Other niggas' situations, they are all depressing," you see that both are performances. Drake is an actor, and the way he performs braggadocio right alongside vulnerability is his greatest gift to hip-hop. Eventually distinctions between hard and soft won't matter at all, and we'll know who to thank. —Ross Scarano
2. Nothing Was the Same (2013)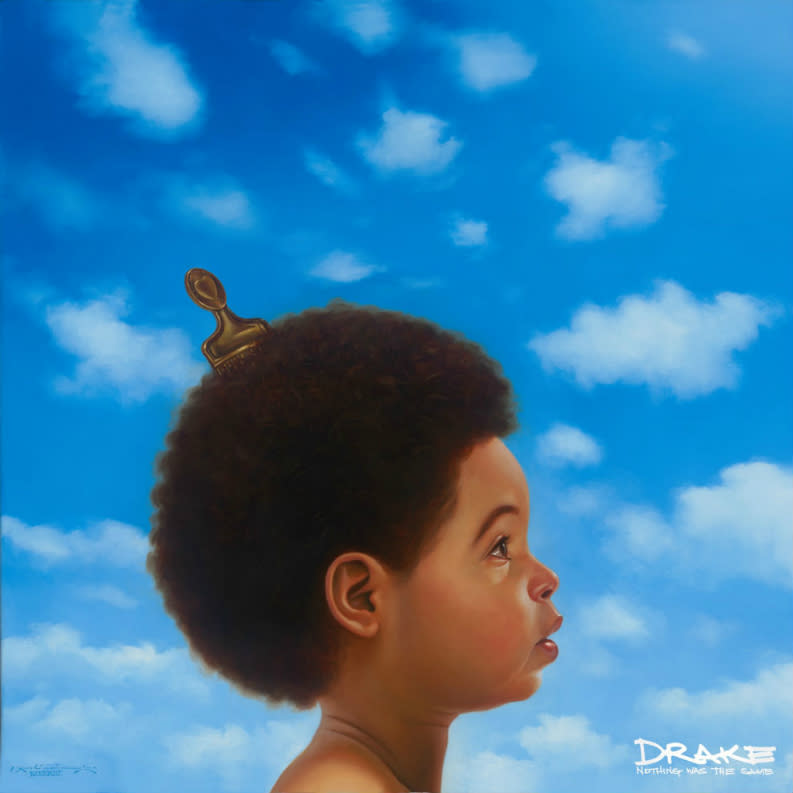 Label: OVO Sound, Young Money, Cash Money, Republic
Producers: Aubrey "Drake" Graham, Brian "Baby Birdman" Williams, Noah "40" Shebib, Ronald "Slim" Williams, Allen Ritter, Boi-1da, Chilly Gonzales, Detail, DJ Dahi, Hudson Mohawke, Jake One, Jordan Evans, Key Wane, Majid Jordan, Mike Zombie, Nineteen85, Sampha, Vinylz
Features: Jhené Aiko, Majid Jordan, Detail, Sampha, Jay Z
"Started From the Bottom" was the first single released from Nothing Was the Sameand because it dropped at the top of 2013, it set the bar high for the rest of year, which encompassed the release of his third album. By the time the album dropped in September, the song was becoming played out—but little did we know he would deliver his most complete work to date. What Take Care lacks in cohesion, NWTS makes up for with cohesion of sound—despite having less production from 40 than the rest of Drake's catalog.
Digging into the album, "Worst Behavior" replaced "Started From the Bottom" as an anthem for the ages. The reckless shit talking from Drake and the beat, which sounds hand-delivered from the future by DJ Dahi, gives anyone and everyone an excuse to act like a savage. It's the kind of song that, like the Henny in your system, takes control of your soul and your actions, to the point where you can't help but yell, "Motherfuckers never loved us" like it's the only true statement left in this broken world. "The Language" is a slapper, too. Once that Boi-1da beat bubbles up, you can't help but anticipate the classic refrain: "She just wanna smoke and fuck, I said, 'Girl, that's all that we do." As far as other bars are concerned, the marathon run of "Tuscan Leather" stands as his best intro to date.
NWTS not only puts his lyrical ability on full display, but he went off on "Pound Cake/Paris Morton Music 2," going toe-to-toe with his idol Jay Z. The same can be said for "Tuscan Leather" and "The Language." "The contract like '91 Dan Marino" and "Took a while, got the Jokers out of the deck now/I'm holding all the cards, niggas wanna play chess now" are #bars if you ask me. Then he has tracks like "Too Much" featuring Sampha and "Wu-Tang Forever" where he becomes his most relatable when talking about family and love.
There aren't any fillers on this album, and he proved to "real rap" heads that he was capable of talking slick on a more consistent basis. NWTS began his dominance over the rap scene in which he controlled 2014 with loosies like "0 to 100" and didn't drop an album. He then took advantage by releasing the surprise mixtape If You're Reading This It's Too Late. Drizzy was poised to sack the rap throne but fumbled the opportunity by reverting back to old habits of too much R&B crooning. He seems complacent on VIEWS, a man who's still running victory laps after winning his most recent battle. He needs to get back to having something to prove like he did on NWTS because the game of thrones waits for nobody.  —Angel Diaz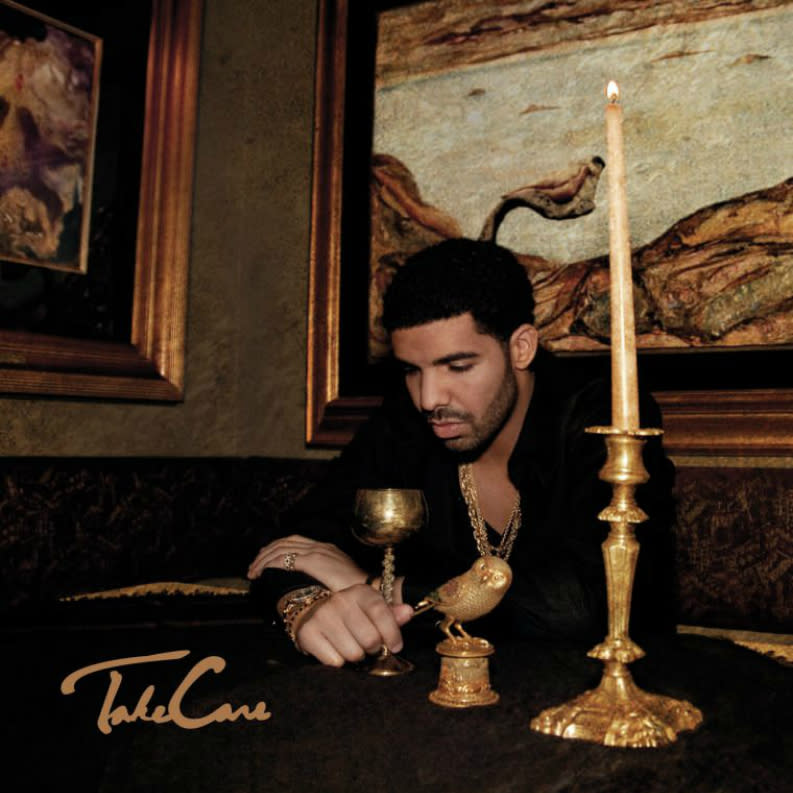 Label: Young Money, Cash Money, Republic
Producers: Boi-1da, Cortez Bryant, Chase N. Cashe, Drew Murray, Aubrey "Drake" Graham, Illangelo, Jamie xx, Just Blaze, Kromatik, Lil Wayne, Doc McKinney, Gee Roberson, Noah "40" Shebib, Supa Dups, T-Minus, The Weeknd
Features: The Weeknd, Rihanna, Kendrick Lamar, Birdman, Nicki Minaj, Rick Ross, Lil Wayne, André 3000
Nothing Was the Same has Drake's best song. ("Worst Behavior," even if the committee voted for "Started"—but either way.) It is his best-sequenced, most concise, disciplined album to date. It features the healthiest mix of bro Drake raps and soft Drake simping.
But fuck all that. It's still Take Care over all. After Thank Me Later, a debut album that played like a cookie cutter mainstream rap checklist, with the necessary A-list features and superproducers, Take Care is Drake becoming and validating Drake. It's Aubrey standing in a room with him, himself and all his millions, throwing all of his influences, insecurities, and idiosyncrasies at the wall from the far corner he's retreated to. The result? A splattering of art like Jack Nicholson turning up to Prince in the Gotham Art Museum—chaotic and reckless up close, but a masterpiece when you step back.
This is Drake doubling down on his mortal man pettiness while simultaneously shooting straight for hip-hop Mount Olympus. This is Drake putting the Toronto sound on the map (via collaborating so closely with the Weeknd it can be hard to discern who's featuring whom), while simultaneously indulging his Houston fascination. This is Drake hopping on a majestic Just Blaze beat for added credibility and then taking it straight to the Bay on the bonus track banger. This is Drake following up a drunk dial with a verse from his future competition. Birdman makes an appearance just to big Drake up at the end of a track—and so does Drake's grandma. He warns he'll catch a body if the haters keep talking; he laments about being unable to sleep alone. He explores his love for his mother and his uncle; he roars that showing emotion has never made him a pussy. This is Drake in a macrocosm, the insecure egomaniac. It's overlong but never boring, missing one or two more doses of high energy, but never not engaging. His junior and senior may have been meaner, but Take Care is Drake at his nicest. —Frazier Tharpe