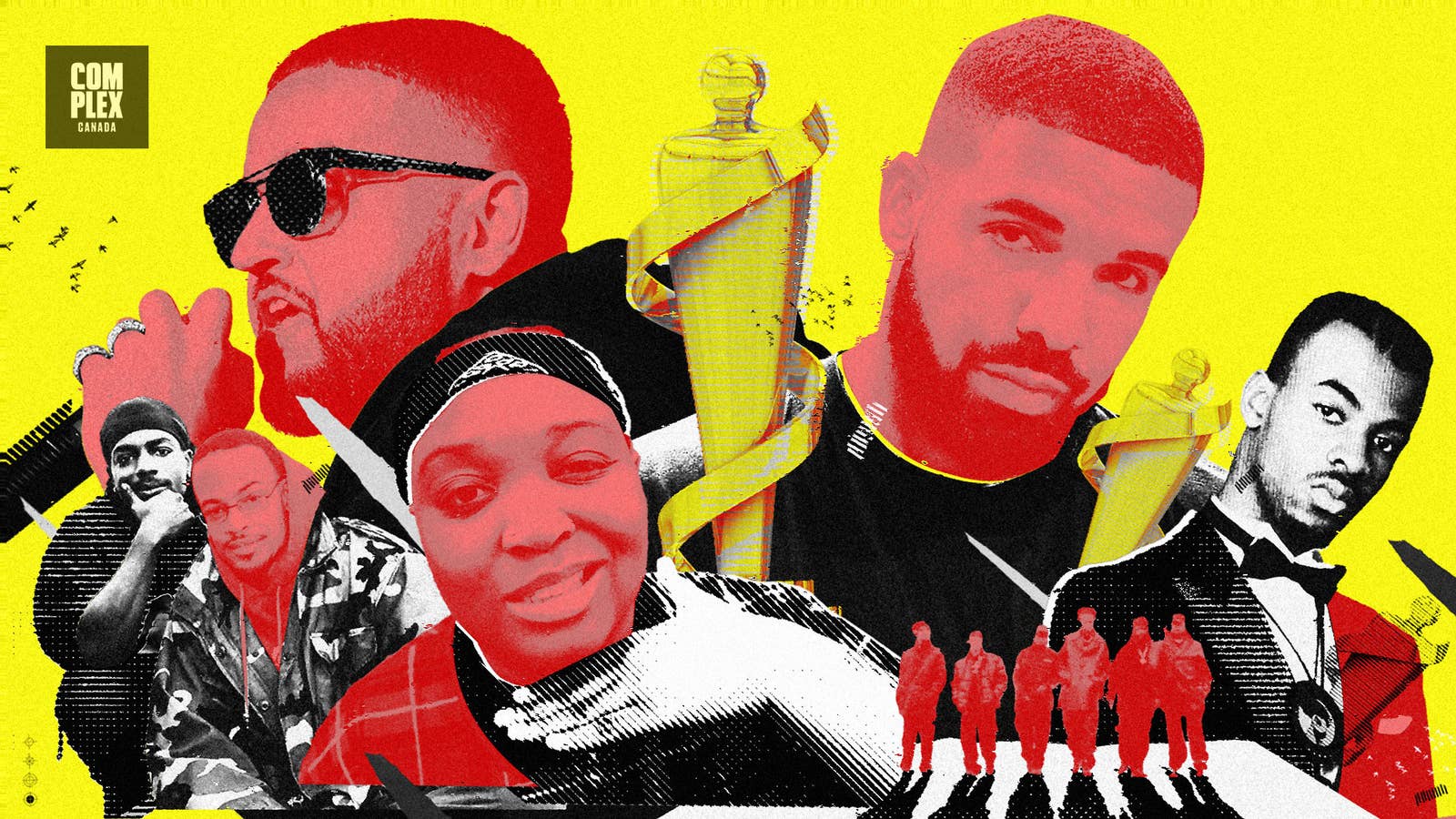 The Junos are celebrating two big anniversaries in 2021: not only is the show marking its 50th anniversary on Sunday, June 6th in a second-straight virtual affair (due to the ongoing COVID pandemic), it's also the 30th anniversary of the creation of the show's rap category, Rap Recording the Year, which the Canadian Academy of Recording Arts and Sciences (CARAS) plans to honour with a special performance by the award's inaugural winner Maestro Fresh Wes alongside fellow Canadian hip-hop pioneer Michie Mee, as well as Kardinal Offishall,Jully Black, Nav, and Haviah Mighty. 
It's a special primetime tribute set for Sunday's telecast, which is great and all, but also a little ironic… considering for most of the past 30 years, the award itself wasn't even televised. In recent years, though, CARAS has shown an increasing willingness to grapple with the fact that "Canada's Grammys" have some explaining to do when it comes to the disrespect and, at best, indifference the Junos have historically paid to what's become one of the most popular music genres today, not just in Canada but across the globe.
You probably know the Juno rap highlights and lowlights: Maestro Fresh Wes winning the very first award in '91, the Northern Touch All-Stars performance in 2018, the Rascalz' protest in '98 over the award not being televised, Drake's complete and utter snub in 2011, then Michael Bublé's Christmas album winning Album of the Year over Take Care the very next year.
"The elephant in the room is the Drake situation, right?" says Dalton Higgins, author, pop culture expert, and Professor in Residence of the new Professional Music degree program launching at Ryerson University FCAD this fall, when we start talking about the Junos' shaky history with rap, a subject he wrote about as part of the show's official 50th anniversary coverage. He's referring to the 2011 awards, when Drake somehow became the first host in Junos history to have a nominated record and not take home a single trophy—despite being one of the hottest musicians in the world at the time, nominated for six awards, and the show taking place in his hometown Toronto.
All that, plus the precedent set by previous host-nominees, made a Drake victory feel like such a given, there was a big celebration planned afterwards, recalls Higgins. "There was this whole thing, because it was expected that he was going to win." So when Aubrey went home empty-handed instead, it felt like a slap in the face. And the disrespect clearly "still stings," says Higgins, noting that Drake hasn't been back since. (He also hasn't even bothered submitting his music for eligibility since 2016.) According to Higgins, attempts have been made to reach out to the OVO camp and try to make good. Although at this point, it certainly feels like the Junos need Drake more than he needs them.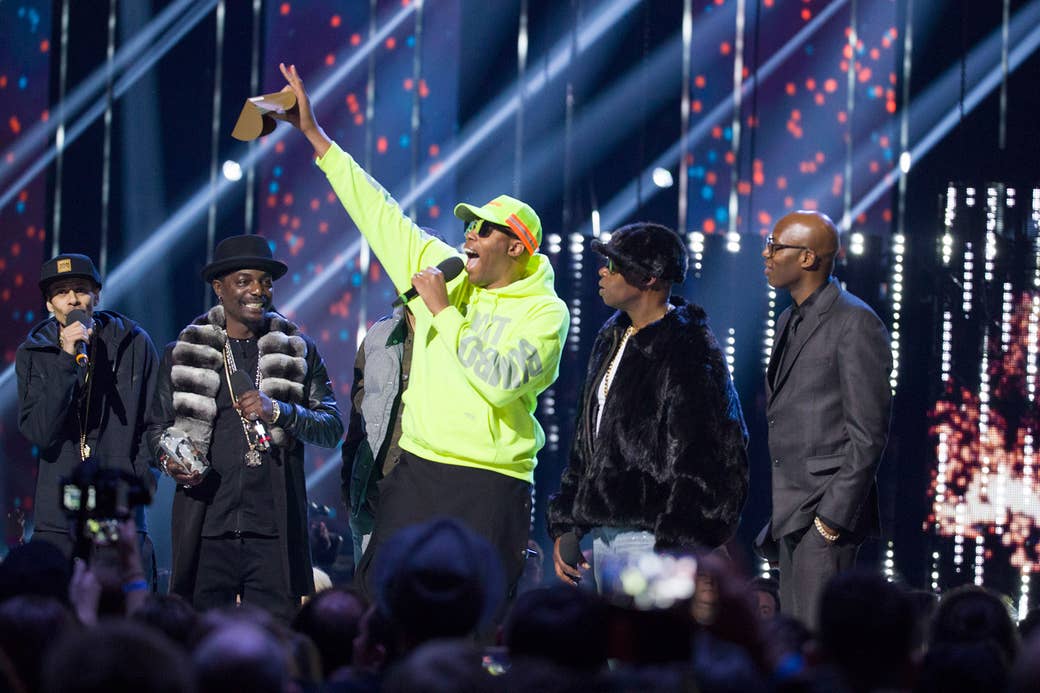 That's because, for many, 2011 was just another indication that the Junos, and the Canadian music industry, were seriously out of touch. "Black artists, Black media practitioners, we have a very complex, contradictory, and often sometimes tenuous relationship with the Canadian music industry in general, and with the Juno Awards in particular," explains Higgins. 
"In Canada, we do beer, hockey and rock and roll really well, and we like to celebrate it and put it up front and center. But I think what I'm suggesting is that it's a new day," he says, pointing out that "two of arguably the top five most popular artists on the planet" happen to be Drake and The Weeknd, who's nominated for six Junos this year. "And they just happen to be Black Canadians."
"What it's going to take to confront anti-Black racism in the music industry, it's going to take some intestinal fortitude, some courage from non-Black people." –Dalton Higgins
In other words, in order to stay relevant, it's important for CARAS to start attempting to make up for all those decades of unforced Ls. And, unlike a certain other award show (*cough cough* the Grammys *cough cough*), to their credit, CARAS seems to understand this, says Higgins, praising current president and CEO Allan Reid for his willingness to see the Junos reckon with systemic racism.
"I got to give him credit, he's not shying away from any debates having to do with anti-Black racism in the music industry," he says. "You have a lot of music industry heads, that's what they do. They act as if it doesn't exist, and they tiptoe around the issues. Allan Reid is not that guy."
"As a Canadian cultural organization, it is our responsibility to speak up and ensure that we take an active role in representing the communities that make up our country," CARAS told Complex when reached for comment. "We take great strides to promote diversity within our categories, board, organizations, and partners through meaningful representation of BIPOC, LGBTQ2+ and official language minority community members."
While we've seen the Canadian music industry take steps to address anti-Black racism recently, it's up to organizations like CARAS to keep the momentum going. "What it's going to take to confront anti-Black racism in the music industry, it's going to take some intestinal fortitude, some courage from non-Black people. Black musicians have been forever protesting, kicking, and cajoling institutions like CARAS to have better representation." says Higgins. "We've said our piece. We've been saying our piece forever."
"Watching a full award show and there being no Black performers, no rap, no R&B artists. That's been going on forever. That's not acceptable."
It's not. And the desire to give viewers a more inclusive show was one of the reasons CARAS decided to waive submission fees for six awards this year—the three jazz categories, two R&B awards, and Rap Recording of the Year—a move which resulted in over double the submissions for the rap category, according to Kyle Kraft of Battle Axe Music and Krafty Entertainment, and chairperson of the Junos' rap advisory committee.
Eric Reprid, an independent artist nominated in the rap category this year, tells us the lack of a submission fee helped push him to submit his album Cold World. "In previous years, I would just look past it as if it were something completely unattainable, as I would have never expected to be nominated in the first place. The absence of a fee this year made it a no-brainer to just shoot my shot, because I had nothing to lose."
"That actually is a great incentive for rappers who wouldn't usually apply to try out," DijahSB tells us over email, although they expressed skepticism about the initiative's effect. "Hard to buy when they *still* got the nominations *in my opinion* wrong this year." Clairmont The Second voiced similar frustrations speaking to Complex back in March.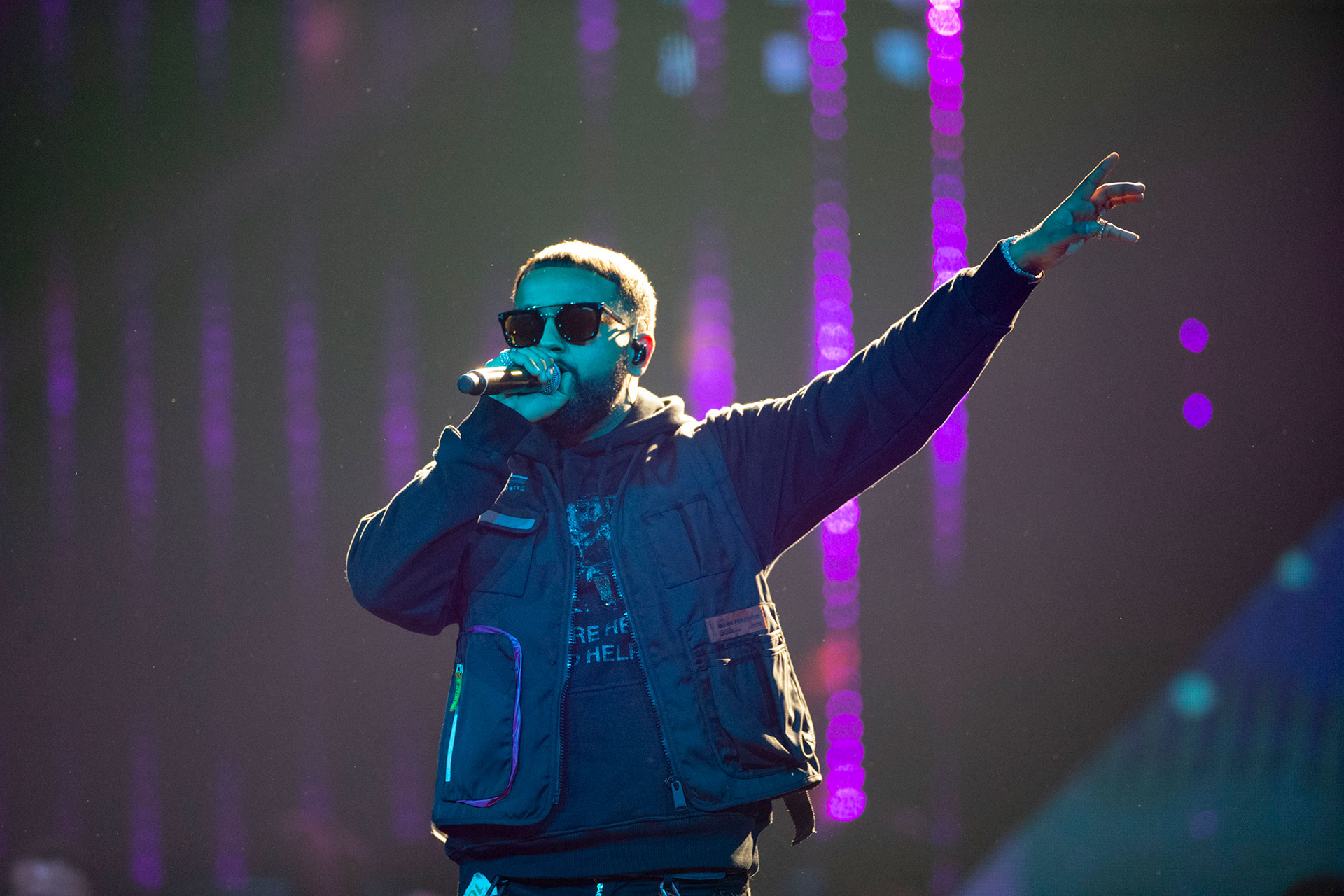 Kraft estimates there were a good 20 to 30 submissions that were worthy of nominations this year. "Like truly, truly worthy. And there's only five spots." Which is why the advisory committee, led by Kraft in his final year as chairperson, has been spearheading a movement to create a second Junos rap category. "Our goal is to help as many deserving artists as possible get more opportunity to further their careers."
"It's needed," agrees Higgins, pointing to the Grammys for comparison. "They have best rap album, best rap song, and two performance-based categories. The Grammys have four, we only have one." (In fact, the Grammys had already expanded to two rap categories by 1991, the same year the Junos added their first.)
The idea is to split the Recording of the Year category—which sees albums, EPs and singles all competing against each other—into two: Rap Album/EP of the Year and Rap Single of the Year. The proposal was formally submitted to CARAS this past March, Kraft tells me, saying a decision has already been made for next year. It just hasn't been announced yet. 
Reading between the lines, though, it's looking good. When asked about the proposal, CARAS would only say, "CARAS prides itself in recognizing and honouring the diverse musical accomplishments of Canadians across genres, with a commitment to amplifying the many musical voices throughout the country. We have some exciting category updates that will be announced at this year's Juno Awards and we can't wait to share the news with artists soon." 
"It's crazy if it doesn't happen now. It would be wrong for them to not make it happen," says Kraft. "Rap accounts for like a fifth of all music being listened to right now, so for it to have one fortieth of the awards is ridiculous." For comparison, classical has four. And R&B/Soul just split into two categories this year, Contemporary and Traditional.
"There's no room for rap to grow in Canada, even though given the data right now it's the most popular genre." -DijahSB
While Kraft admits he's concerned about the potential for the album vs. single designation to result in two categories with the same five nominees, the change makes too much sense not to happen. In fact, he says, Reid had been asking why the advisory committee hadn't pushed for this sooner. He wasn't the only one, either. "Some people, like Kardi, said, 'This is 20 years overdue,'" Kraft recalls.
"CARAS doesn't move fast. We have been advocating to them for years," he tells us. "Straight up, it's frustrating being the go-between between CARAS and the rap community. It takes a long time, but they're balancing a lot of interests and trying to do the best they can while balancing a lot of those interests. It's not like a rubber stamp process where one person can sign off on it. It's committee after committee."
In reality, the issue's been discussed for years, most recently at a 2018 summit for CARAS and members of the Canadian rap community. Holding things up, Kraft says, was the Academy's insistence at adding consumption (i.e. sales) as part of the nomination criteria; according to Kraft, the push came after Nav had been nominated for Breakthrough Artist of the Year in 2017, but not in the rap category. CARAS originally wanted consumption to account for 50 percent, with the other half coming from industry judges, whereas the committee argued for 25, saying that while the 50 percent formula might work for the pop and rock categories, it would render the rap award overly predictable. "It doesn't make sense to advocate for the creation of a second category when the first category was broken," he explains.
After a two-year trial run at 50 percent, the criteria was reduced to 25 percent for 2021, which Kraft points out led to three first-time nominees in the category: Reprid, TOBi, and bbno$ & Yung Gravy. "Which is how it should be. It's just a better look. We're not trying to just celebrate popularity. Because popularity does not necessarily equate to quality."
"If you listen to the five records, Eric Reprid, Nav, TOBi, they couldn't sound any more different. The field is very diverse, which means the jurors did an OK job," says Higgins of this year's nominees. "Because TOBi's record sounds nothing like 88GLAM's."
And the hope is, with two categories, it'd give the Junos twice the opportunity to highlight even more of that diversity. "While it's important to recognize excellence—which is the mandate of the Junos—it's also important to celebrate the quality up-and-comers who don't necessarily have the massive teams behind them yet, and the commercial success as a result," says Kraft. "To be able to say, I'm a Juno Award nominee, if you use that right, can create a lot more interest."
The artists we spoke to agreed. "I feel like the splitting of the category into two would be super helpful for rap and hip-hop as a whole in Canada," Reprid tells us. "As one of the fastest growing genres, it would definitely make sense to shed some more light on some of the great acts that reside up north."
"There's so much diversity in rap music today, artists are branching out and making their own styles. It's good to celebrate that we're not just all making the same sounds. I want to see more rappers' names pop out of the city though, for real," says TOBi. "We're mostly known for our producers and singers right now, so I'd love to get that shine on the rappers too."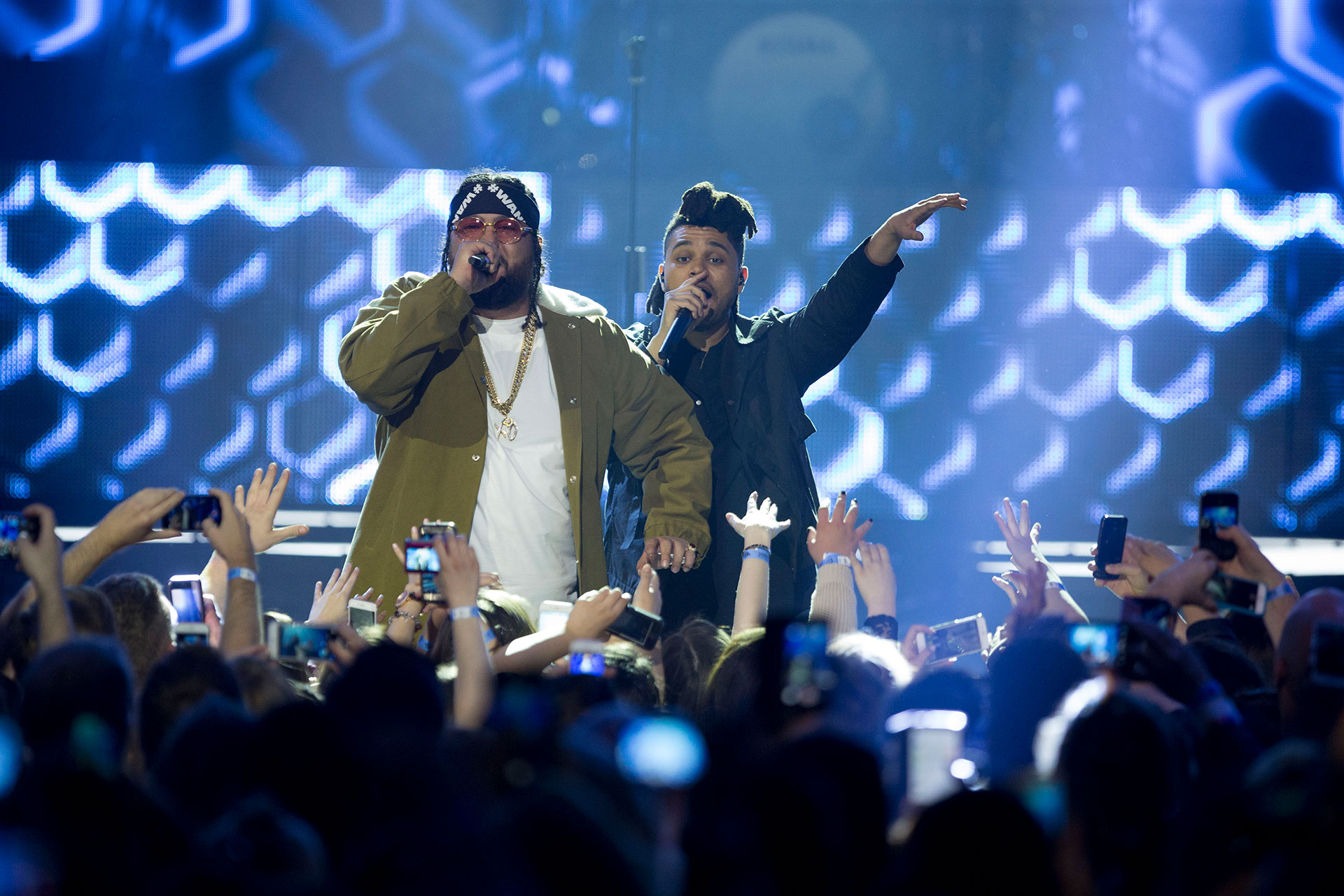 Some, though, like DijahSB, remain skeptical that a second category will change anything. "A Juno nomination or win opens up a lot more doors for you. I don't think any Canadian rap artist's focus or goal ever is to win a Juno, but it's a nice badge to have," they said. "There's no room for rap to grow in Canada, even though given the data right now it's the most popular genre. So making the effort to include more rap artists in anything makes sense. But look at the noms this year. Other than TOBi, what the fuck?" 
They're right; a second category alone won't suddenly cure what ails the Junos or erase previous years' missteps. There still hasn't been a single rap album to win Album of the Year. But if anyone's looking for signs of progress after an up-and-down 30 years, just look at the credits for this year's show, says Higgins, telling us that CARAS partnered with ADVANCE (Canada's Black Music Business Collective) for the special 30th anniversary tribute and presentation of this year's rap award. Higgins, who's worked with numerous Juno nominees and winners over the years, says it all starts in the writers' room, where he'll be writing segments for the show, alongside Daniel Caesar's management team, Jordan Evans and Matthew Burnett.
"If people want to take a look at this year's Juno awards, and they take a look at who's in the credits and who is attached to it, who's working on the show and what that looks like, then they're going to see something a little different. Let's just put it that way," he explains, saying it's equally important to increase the representation backstage as it is on stage.
"I think Allan Reid has been reading the room for the last couple of years very well and wants to make a change, and is making a change. And that's being reflected in the awards show itself," says Higgins. "The staffing, the people who are working on the show itself, it's a lot more diverse than it had been in years past. And that's what needs to happen." 
Hopefully this year's 50th anniversary energy carries over and can act as a tipping point for the show, says Higgins, because this is what it's going to take to keep the Junos going, and relevant, for the next 50 years: "To keep that energy of this year, and just making sure that the people that are working behind-the-scenes on the show, as far as producers, the writers' room, and then also the on-air presenters, the live performances, that it's all just super reflective of what's going on in the contemporary music industry." 
"And what that means is, it's going to mean more hip-hop, more R&B, more soul music, more EDM. That's what it's going to mean at the end of the day, because that's what's outperforming everything."
The Juno Awards show will be airing this Sunday at 8 p.m. EST on CBC.