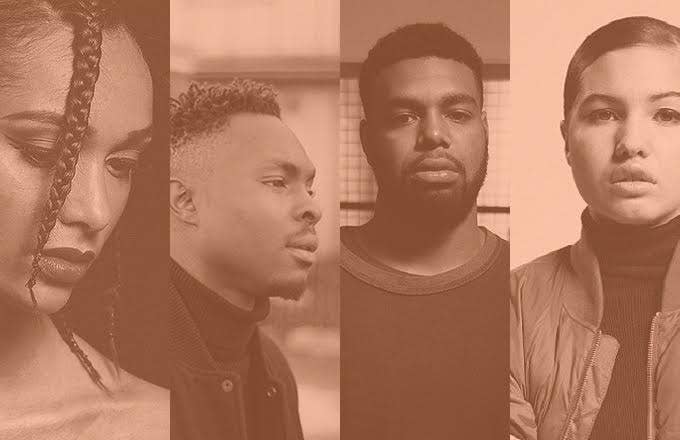 With grime music reaching unprecedented levels of popularity in 2015, bolstered no doubt by its endorsements from several big-name rappers, it's easy to overlook the talented artists rooted elsewhere in the nation's black music scene—namely R&B.
Despite it currently functioning at an underground level, British R&B is being upheld by a host of experimentalists unafraid of straying from typical genre conventions and offering something different. While such practice may be steering us further away from the commercial highs reached during the heydays of Craig David in the early 2000s, the talent's undeniable and there's a variety of up-and-coming singers keeping R&B exciting, fusing it with grime, jazz, hip-hop, indie, and ultimately helping to push the genre forward.
Here are ten British singers you should be listening to right now.
---
Azekel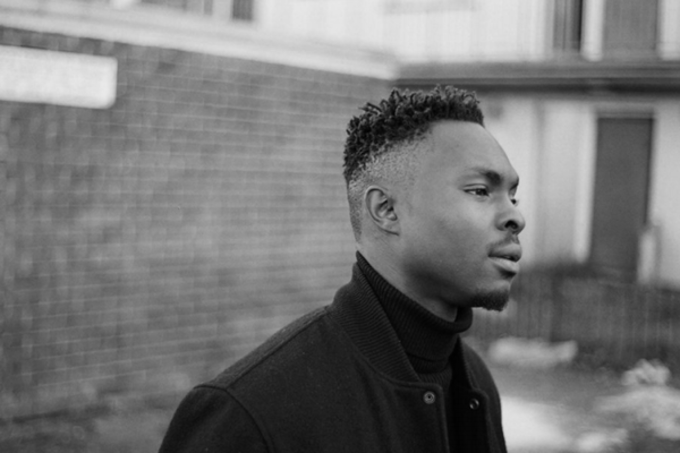 Nigerian-born, London-raised singer Azekel notes Radiohead and D'Angelo as some of his musical influences, and these can be heard in the indie-R&B fusion he has produced and received critical acclaim for. After releasing debut EP Circa in 2013, he had a breakthrough last year with the release of "New Romance", which even caught the attention of pop music icon Prince, who shared the track on Twitter. Azekel solidified his newfound status with the release of sophomore EP Raw, Vol. 1, and is looking to repeat its success with Vol. 2 later this year.
The project's first single, "The War Inside", sees the east Londoner depart from his usual tails of love and past relationships, as heard on Vol. 1 standout "Mad About The Boy", in favour of social commentary on war and conflict. Having left his home-based recording setup to produce the track at the iconic Abbey Road Studios, he had a greater opportunity to experiment sonically, settling on guitars, funky synths and a hypnotic bassline to produce another winner, which succeeds in heightening anticipation for the rest of the EP.
A must-hear: "Mad About The Boy"
"'Mad About The Boy' was inspired by a relationship I was in, and it's my reflection on the challenges of trying to get someone to reveal their true feelings for you."—Azekel
NAO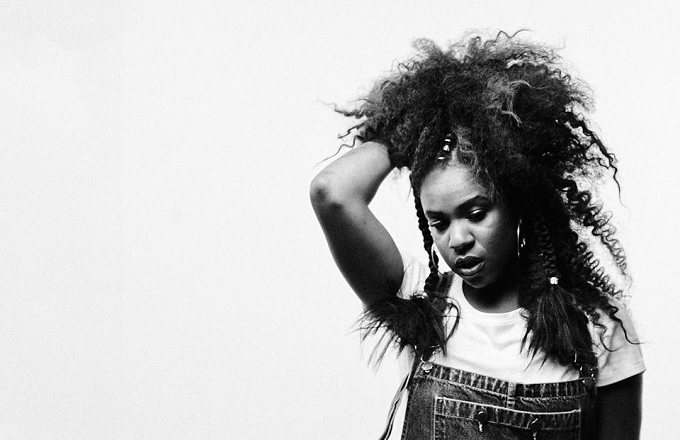 East London's NAO has been surrounded by music her whole life—she studied jazz at the Guildhall School of Music and Drama and is the youngest of several siblings who each introduced her to a different type of music. Two EPs have been released so far, So Good and February 15, and both showcase a great mix of R&B, soul and electronic textures that are paired perfectly with her sticky-sweet vocals. She has also gained fans in Guy and Howard Lawrence of Disclosure, whom she opened for at last year's Apple Music Festival after featuring on their latest album, Caracal.
Everything is aligned for NAO to have an even bigger year in 2016 after recently making the BBC Sound Of 2016 longlist and her as-yet-untitled debut album set for release. Sticking to the sleek, progressive sound that has won over critics, the album's first single, "Bad Blood", is her best offering to date, enriched by its accompanying artistic visuals, which were unveiled last month after being shot in Bulgaria. 
A must-hear: "Bad Blood"
"The video for 'Bad Blood' is a cinematic vision depicting an otherworldly character who brings life and memories to people trapped in limbo. The trees represent rebirth and a connection back to lost memories."—NAO
Fredwave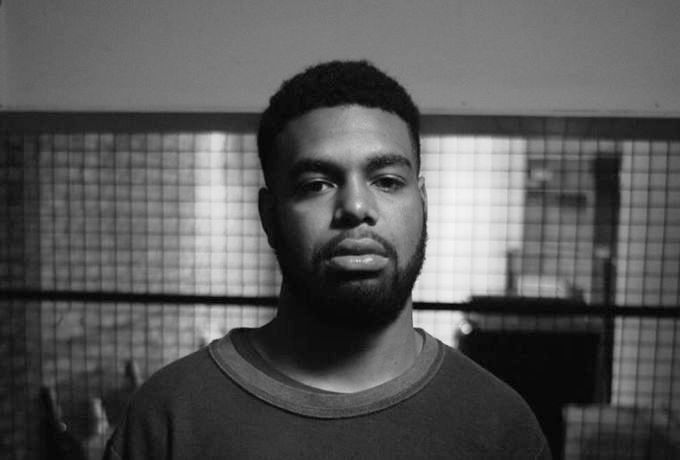 Hailing from north London, Fredwave is a singer, songwriter and producer, who initially began making music as a grime MC in his early teens. Proclaiming that no one cared when he was rapping, he has since expanded his sound and last year began singing, developing his own brand of R&B with unique and understated vocal deliveries and production inspired by the UK's underground electronic and grime scenes. The dark, atmospheric sounds are well-suited to his autobiographical lyrics that touch on the trials and tribulations he has faced as a young person living in London.
Fredwave became a popular hit on SoundCloud last year when he uploaded his first pair of tracks, "Faith" and "Home"—the latter described as the track that saved his life after going through a tough period where he contemplated suicide following being fired from his job and the loss of a close family member. Given the young talent is only a few songs deep into his music career, it'll be interesting to hear more music, and the stories that inspired it, in 2016.
A must-hear: "Change"
"'Change' is about me not being able to change my ways, good or bad, and coming to terms with what life throws at me. It's also a celebration of the acceptance of the state of things as they actually exist."—Fredwave
Ray BLK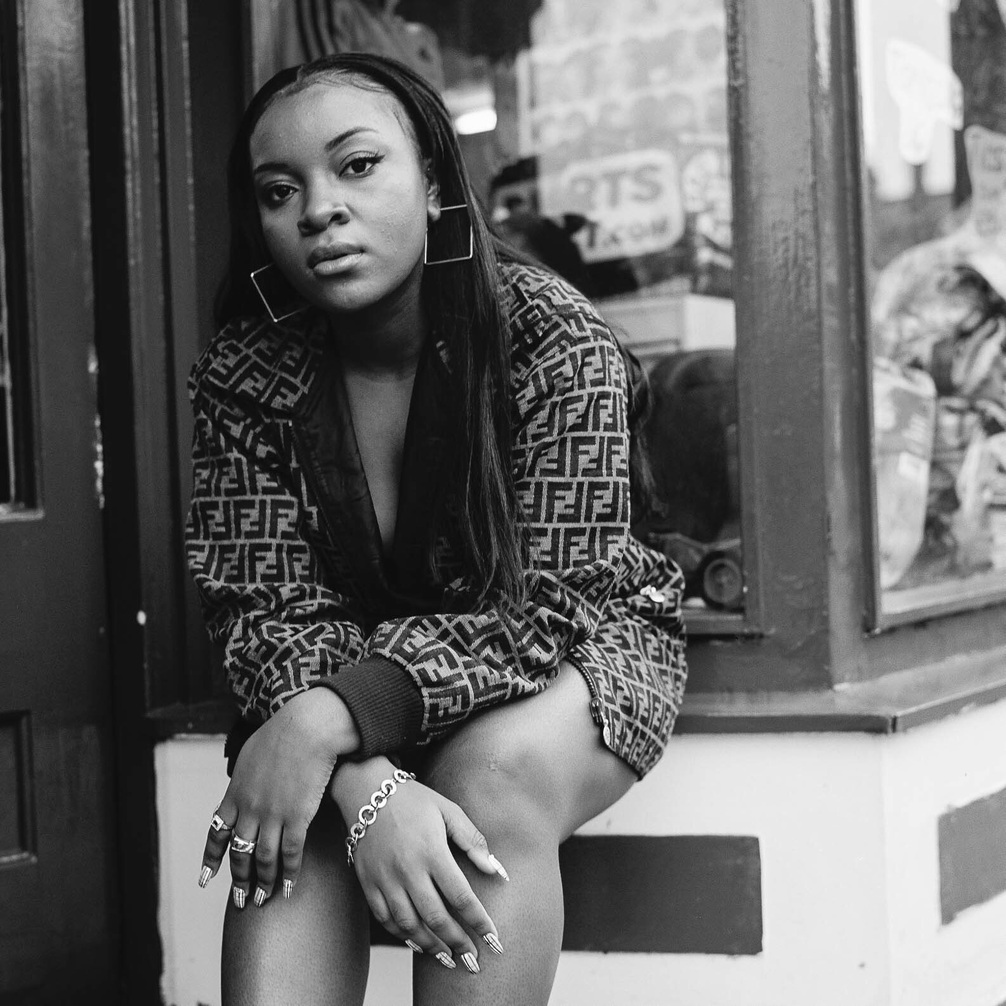 Although writing music since the age of 14, 22-year-old Ray BLK (Building, Living, Knowing) didn't make her music debut until early 2015 with Havisham. The seven-track EP showcased the south Londoner as not only a talented singer but also a very gifted songwriter, combining her silky vocals with clever wordplay. On "Ride And Die" she even manages to weave her lyrics between interpolations of Jay Z's "Part II (On The Run)" and Chris Brown's "Don't Think They Know" to provide one of the EP's best moments.
Alongside R&B star Lauryn Hill, Ray notes hip-hop icon Biggie Smalls as a musical influence, and this fusion of R&B and hip-hop is a winning combination present throughout the EP, particularly on "Memories" where she sings over a '90s-inspired hip-hop beat produced by SELVSSE, showcasing her versatility as an artist. Keen to build on the EP's success, she recently released "Talk To Me" by providing lyrics to Tom Misch's "Wonder" instrumental, and it's her most popular track to date, boasting an instantly catchy melody and uncovering a more playful side of her songwriting. Having recently resigned from her graduate job to focus on music full-time and a new project already in the works, 2016 looks promising for Miss BLK.
A must-hear: "Talk To Me"
"I wrote 'Talk To Me' about a guy I wanted to get to know. As a lot of my songs are, it was written in my bedroom, at 2am in January last year. I didn't put it on my EP but still wanted to release it."—Ray BLK
Rayf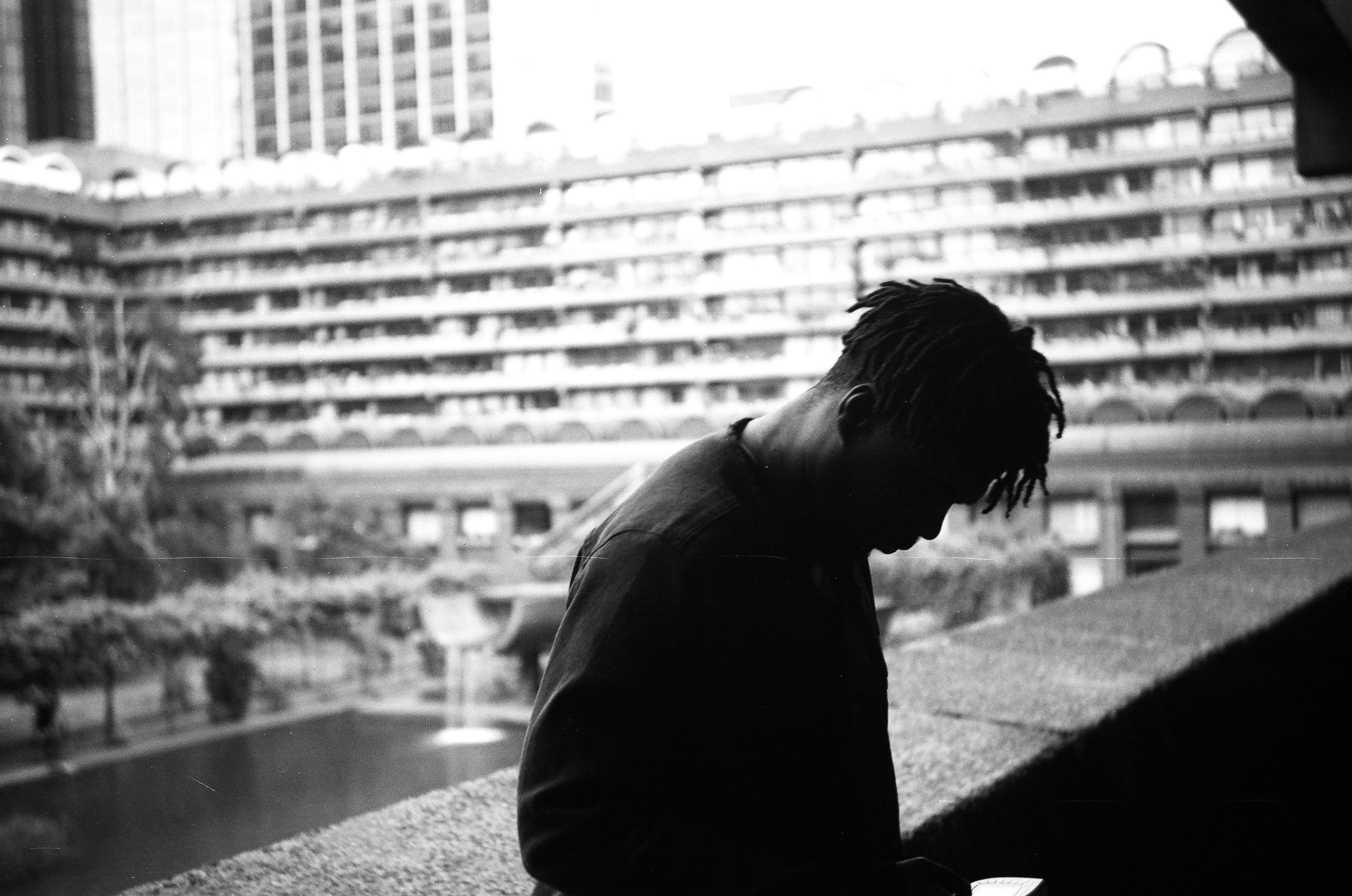 "When grime met R&B" is the headline that sits at the top of Rayf's SoundCloud page. The east London native draws on elements from both genres, confidently establishing himself as part of emerging grime sub-genre and music collective Mellow Grime, alongside producer KwolleM. On paper, it may not seem like the most obvious of genre mergers, but Rayf's young discography proves otherwise, often sampling pioneers of the grime movement and pairing these with his own distorted vocals to great success, as showcased on "Where You Been", which samples early grime star Crazy Titch.
With the mellow and soulful sounds of R&B combined with the high-octane energy of grime being a surprisingly good fit, it'll be fascinating to see what this new movement inspires from other artists over the coming months—is a rock-grime hybrid looming in 2016? For now, enjoy the interesting sounds of Mellow Grime and Rayf's much-anticipated debut EP when it arrives in the first quarter of 2016.
A must-hear: "Where You Been"
"Whilst spending a lot of time online researching old interviews and documentaries, I came across a Crazy Titch interview that resonated with me. The points he made about the grime scene as a whole moving forward were parallel to my vision of taking the sound to a whole new level."—Rayf
Mabel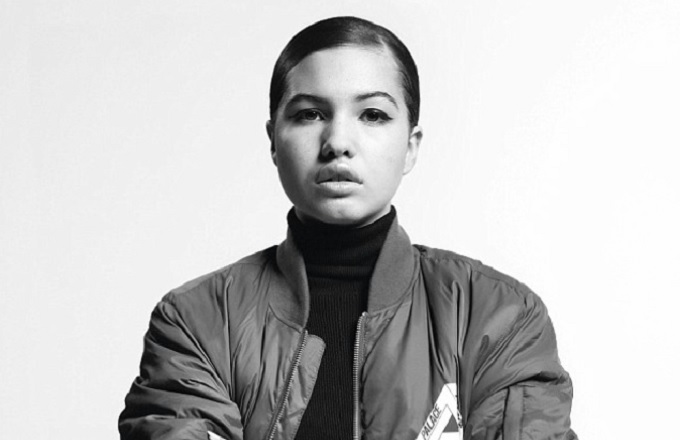 Mabel is definitely a name you're sure to be hearing more of this year following her recent BBC Sound Of 2016 nomination, as if the talented teenager didn't already have weighty expectations to meet—she's the daughter of singer Neneh Cherry and Massive Attack producer, Cameron McVey. However, the two tracks released so far suggest she'll have no trouble justifying her early hype. Having been around music her whole life and raised between Malaga, Stockholm and London, Mabel has soaked up various influences and sounds over the years, ranging from R&B to pop to trip-hop—the latter two notable on her infectious debut track, "Know Me Better".
Current single "My Boy My Town", written following a move back to London from Stockholm, showcases a more soulful R&B sound, which can be traced back to her early childhood when she began playing the piano at the age of five after being inspired by Destiny's Child and Lauryn Hill. With both of those acts going down as modern R&B greats, it's certainly not a bad starting place as far as childhood musical influences go.
A must-hear: "My Boy My Town"
"Every city has a character and, just like people, you have to get to know them. 'My Boy My Town' is about how a relationship and the complex relationship you have with a city can so easily become interlinked."—Mabel
Zak Abel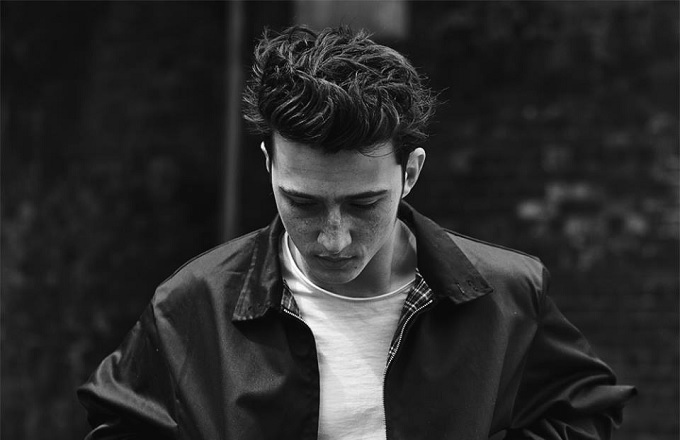 Zak Abel made his mark on the music scene with a couple of high-profile collaborations in 2014: a top 20 single titled "Unmissable" with Gorgon City, and "Higher" with garage/house producer Wookie. However, it was 2015 that he stepped out on his own as a lead artist with the release of two EPs. Joker Presents Zak Abel arrived in February, and it soon became clear that Zak's voice was a force to be reckoned with.
Flowing smoothly over edgy, electro-soul beats from dubstep producer Joker, Zak's voice remained emotive and gripping throughout. It is again the centrepiece of follow-up EP, One Hand On The Future, where he collaborates with man of the moment Kaytranada to provide one of the collection's strongest moments: "Say Sumthin". But it's the fittingly named "Soul Child" that really stands out, showcasing his smoky and soulful vocals to full capacity. Zak Abel's debut album is scheduled for release later this year. 
A must-hear: "Soul Child"
"This song is about wanting to be the best version of yourself for someone else. The final vocal you hear on the track is actually the first demo vocal I put down. It has its flaws, but I feel like it's got the right energy."—Zak Abel
Billie Black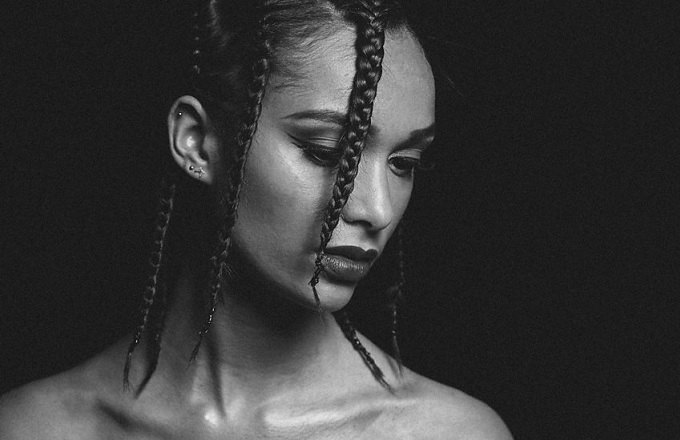 Just last year, Billie Black was a first-year student at the Guildhall School of Music and Drama performing jazz standards in pubs to pay her tuition. A year later and she's released three EPs and amassed over 10 million plays online. Describing her music as "subtle, groovy tunes that make people sway", she made a huge impression at the very beginning with "I Waited For You", a moody electro-R&B ballad from debut EP 000 100. 
On follow-up EPs, Teach Me and This Simple Pleasure, Billie explored electronic sounds further, collaborating with key producers from the scene such as Sam Gellaitry and Mura Masa, the latter producing one of her finest tracks to date: "This Simple Pleasure". Her soulful voice—which bears a striking resemblance to Jessie Ware—and often minimalist electronic production make for a sublime blend, offering a strong, cohesive sound across all three sets. With Billie currently preparing to release the first single from her debut album, expect to hear plenty of new music in 2016. 
A must-hear: "This Simple Pleasure"
"A lot of my music is quite dark, and I wanted a song which represented a freer side of me and where I am in my life right now. The song is about letting go and finding pleasure in the little everyday things. I wanted a song people could dance to in the sun."—Billie Black
Raleigh Ritchie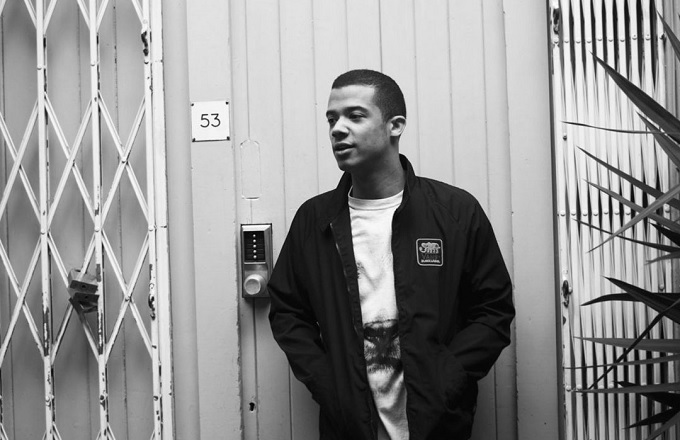 Game Of Thrones fans will already be familiar with actor Jacob Anderson for playing the role of Grey Worm in the hit TV series. However, music is his first love, and in an attempt to ensure the lines are not blurred between his two professions, he adopted stage moniker Raleigh Ritchie for all things music and has already generated plenty of online buzz following the release of three EPs and various singles. Signed to Columbia Records, Raleigh's appeal is broad enough to appease the tastes of pop and R&B fans alike, as demonstrated on 2014's Black And Blue EP that offered the top 40 hit-single "Stronger Than Ever".
"I fall but when I rise I'll be stronger than ever," he sings on the track that was inspired by his move from hometown Bristol to London to pursue his acting career when he was 17. The track was later remixed by Odd Future's The Internet to take it to even greater heights, with Raleigh's voice cruising effortlessly over the revamped R&B production. His debut album—You're A Man Now, Boy—will be released on February 26.
A must-hear: "Stronger Than Ever (The Internet Remix)"
"The song is about when I first moved to London and everything got a little bit too much for me. I was trying to convince myself and people back home that I was fine because I was busy, but actually I was really struggling."—Raleigh Ritchie
Izzy Bizu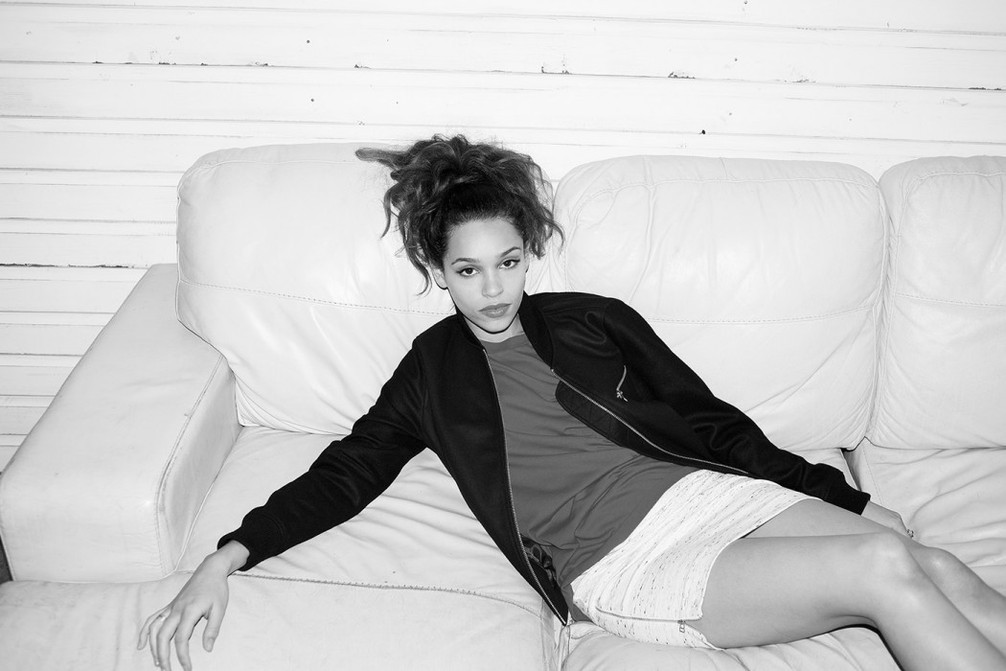 Izzy Bizu is already being hailed as one to watch, having received nominations for the BBC Sound Of 2016 and BRITs Critics' Choice Award. Her fusion of jazz, soul and pop is not dissimilar to the late Amy Winehouse, and, alongside the six-time Grammy Award winner, she notes several all-time greats as influences and artists she grew up listening to, such as Ella Fitzgerald and James Brown. What's striking is her ability to give a nod to these soul sounds of the past while still sounding fresh and coexisting with the sounds of today, no better demonstrated than on "Adam & Eve" and "White Tiger", which will both feature on her forthcoming album A Moment Of Madness (May 27). "White Tiger", which originally appeared on debut EP Coolbeanz, is an immediate standout—and you'll likely be hearing the uptempo, feel-good track a lot more over the coming months following its growing support from UK radio, including a spot on the BBC Radio 1 playlist.
A must-hear: "White Tiger"
"'White Tiger' is inspired by nature, cliff edges and jumping into the unknown, making you feel free-spirited and spontaneous! It's that warm, goofy feeling when you really love people."—Izzy Bizu