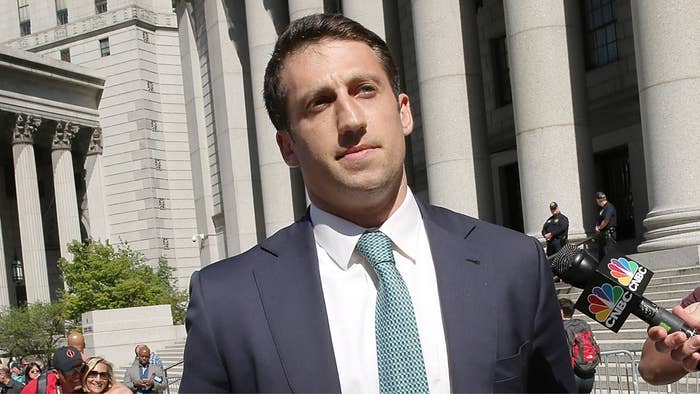 Roc Nation's social justice and philanthropic arm, Team ROC, has hired Jay-Z's legal counsel, Alex Spiro, to represent a man in Kenosha, Wisconsin, who was wrongfully and violently arrested by law enforcement.
Earlier this month, Kenosha police were investigating a hit-and-run incident and searching for the suspect inside an Applebee's Restaurant. While the real suspect hid in the bathroom, police mistakenly pepper-sprayed Jermelle English Jr., his partner Shayna Boyd, and his one-month-old son Taquarius.
English and Boyd were arrested, and police charged them with disorderly conduct, resisting arrest, and obstructing an officer. Boyd was also charged with possession of marijuana.
In video footage shared by the New York Post, someone repeatedly shouts "Get the baby" while English is held down by police next to a booth. After getting thrown to the ground by a pair of officers, English is struck near his head at least eight different times. The incident occured three years after Kenosha police officers shot and seriously injured Jacob Blake.
According to a press release from Team ROC, Spiro is working with English's family to get all charges dropped and "to evaluate any and all civil suits."
"The reckless arrest of Jermelle English Jr. and the careless endangerment of his infant child by the Kenosha Police Department is an absolute travesty," Team ROC Managing Director Dania Diaz said. "The Team ROC team is here to support Jermelle and his family through this traumatic experience, demand justice and hold the Kenosha police officers accountable."
In addition to serving as legal counsel to Jay-Z, Spiro has also worked with several big names, including, Elon Musk, Robert Kraft, Naomi Osaka and has also provided pro-bono support on several national civil rights cases.