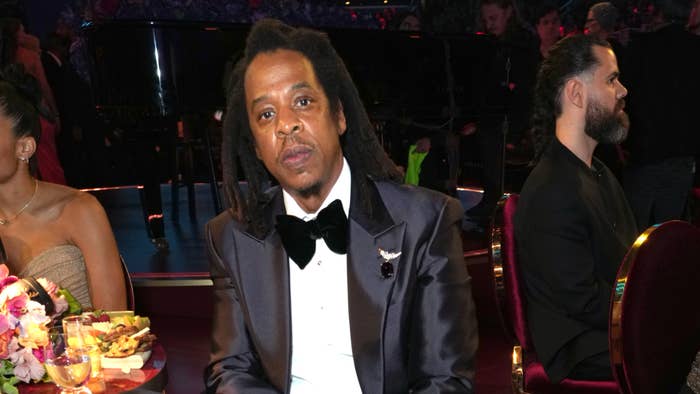 Jay-Z's Roc Nation has taken out full-page ads in multiple publications to detail its plans for a casino in New York City.
"A gaming license is going to be awarded to New York City," the beginning of Roc Nation's open letter states. "A bill was passed in the state legislature confirming it. The question is: which applicant will get the license? Some conflicted parties have attempted to spread misinformation, so we wanted to speak to you, New York City, directly."
The ad will be seen in the New York Post, the New York Daily News, and Amsterdam News on Thursday. Its publication follows Jay having linked up with SL Green and Caesars Entertainment in December of last year for a bid to launch what would mark the first full-scale casino in the Times Square area. With this bid, Jay and company are up against several others who have their own designs on such a space, including Mets owner Steve Cohen and more. 
The Broadway League trade organization, as previously reported, has been public about its opposition against the bid.
"Caesars Palace Times Square will benefit all of New York—the hotel and restaurant workers in the area, retailers and surrounding neighborhoods," Roc Nation's letter states. "Our bid commits $115 million for diverse theater programs that include daycare for Broadway workers and their families."
See the full open letter below.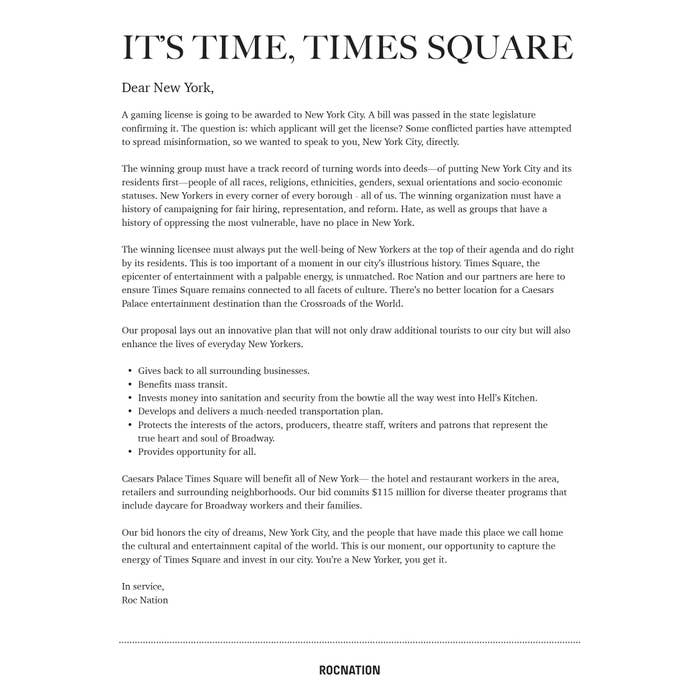 In April, Jay rolled out a remix to his 2009 Blueprint 3 hit "Empire State of Mind" featuring the late poet and spoken-word artist Gil Scott-Heron. Revisit the track, which was released under the title "New York (Concept de Paris)," here.