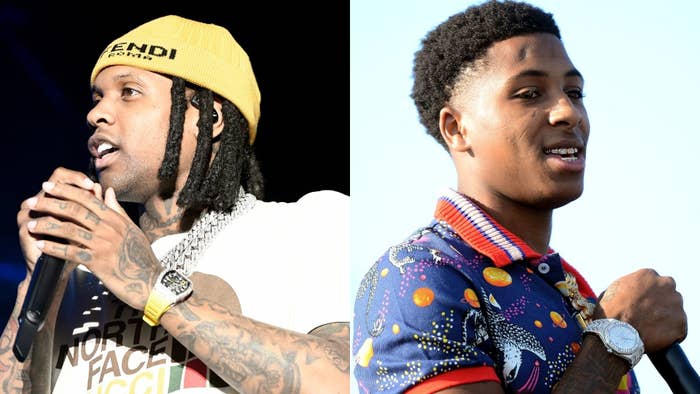 Lil Durk has seemingly responded to recent reports of him and NBA YoungBoy resolving their years-long feud, which Akademiks first noted during a recent live stream.
Ak announced the pair had resolved their beef on his Wednesday live stream.
"That beef is squashed. You ain't hear?" he said in a conversation with another streamer. "I'm serious. Durk and YoungBoy don't have beef no more."
While neither rapper officially confirmed Ak's stance, Durkio did like Ak's live stream on his own Twitter account, seemingly implying Ak may be correct.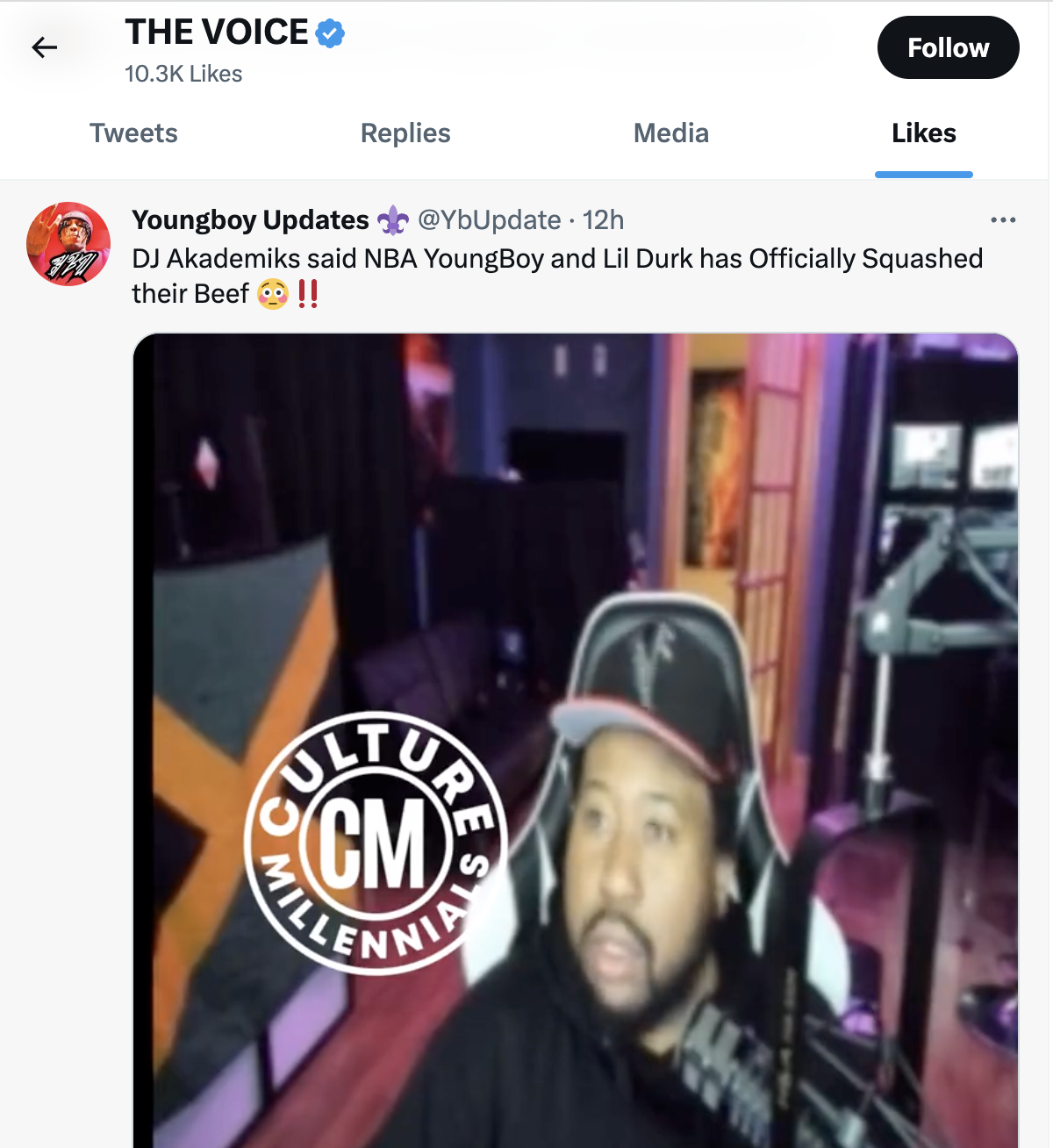 Tensions began to rise between the two rappers last February, when Durk took shots at the Baton Rouge rapper on his 7220 track "AHHH HA." YoungBoy returned fire with "I Hate YoungBoy," where the 22-year-old took aim at Durk and his fiancée India Royale.
The pair then proceeded to take numerous shots at each other. While it's unclear when they started disliking one another, tensions likely stemmed from King Von's death back in 2020. The Top rapper has adamantly aligned himself with his signee Quando Rondo, despite an affiliate of the latter being allegedly involved in Von's murder.
YoungBoy most recently dropped his latest album Don't Try This At Home, and Durk is currently hard at work on his forthcoming album The Voice 2.0, which he said he needs SZA to hop on.
"@Sza the goat y'all better not sleep or get blind every female every car every sale she really her," he wrote on his Instagram Story at the time. "I need you on my album ASAP a hit not a regular song. Go tag SZA blow her shit down tell her Smurk need her."
Durk shared another update on The Voice 2.0 in a separate Instagram Story, writing: "This bi$ch done without half the help I been asking for let's goooooo sorry I ain't been connecting to fans I'm almost healed."