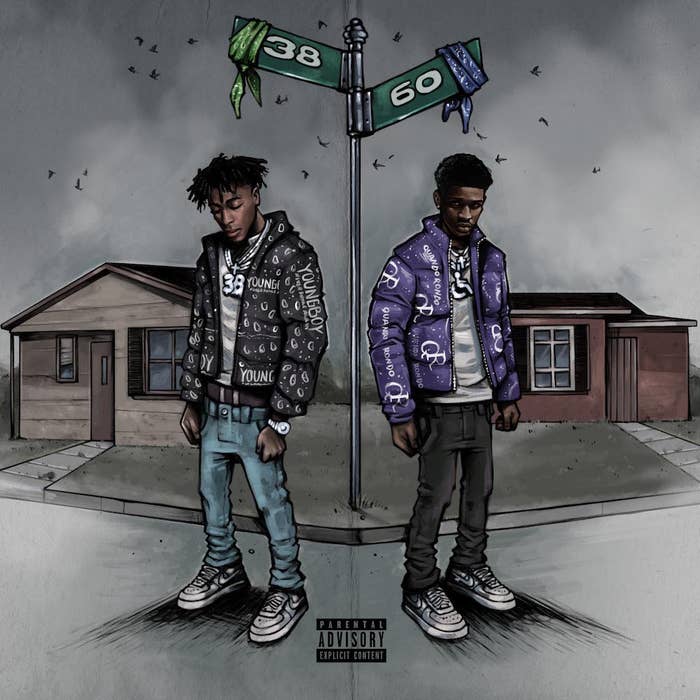 Does YoungBoy Never Broke Again ever sleep?
The 23-year-old rapper has had no trouble keeping busy throughout 2022. In addition to expanding his family, YoungBoy has gifted fans with numerous projects, including The Last Slimeto, Better Than You, Realer 2, 3800 Degrees, and Ma' I Got a Family. On Friday, the Baton Rouge native kept up the momentum with the release of 3860—a collaborative mixtape with fellow Southern rapper Quando Rondo.
Fans have been patiently awaiting the project since 2018, when the two teamed up on "This for The" and "I Am Who They Say I Am" with Kevin Gates. YoungBoy and Rondo confirmed 3860's release earlier this year, and went on to break off a handful of records, like "Give Me a Sign," "Cream Soda," "Keep Me Dry," and most recently "It's On."
During a sit-down with DJ Vlad, Rondo spoke about meeting YoungBoy and the bond they developed over time.
"He's been real since day one," the rapper said, confirming he signed to Atlantic through YoungBoy's imprint. "The YB situation was just too real, too good—too good to be true. Like, he wasn't bullshittin'. Like, all his partners…all of us got a real bond. Like this family shit."
You can stream the 16-track 3860 on all major platforms.