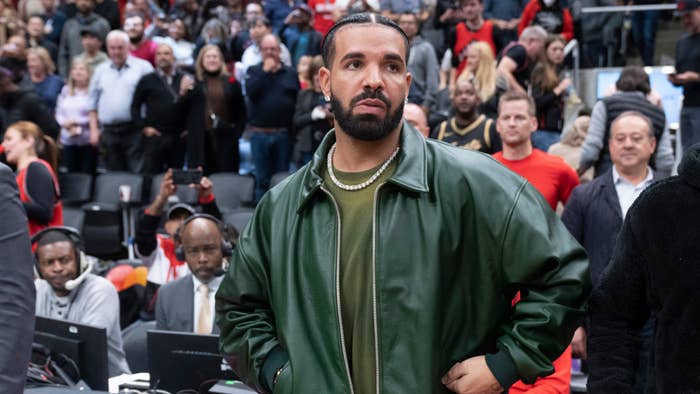 Drake's top artist of 2022 was 2Pac according to his Spotify Wrapped, putting Drizzy in the top 7% of listeners for the West Coast legend.
The 6 God spent a total of 246 minutes listening to Pac, which comes as no surprise considering his penchant for his music and the influence the California rapper has had on his career. 

Back in the early days of Drizzy's career, he told The BoomBox that if he could embody anyone he'd want to be more like the late rap legend. 
"If there was anybody that I wish I could be a little more like, it'd probably be 'Pac," Drizzy said back in 2011. "I think more than anything, aside from his music, which was absolutely incredible, I think he just drove people with who he was, the way he carried himself. He was somebody who was a free spirit and he did not care, he just did what he felt. I wish I could have a little more 'Pac to my persona. I'm working on it."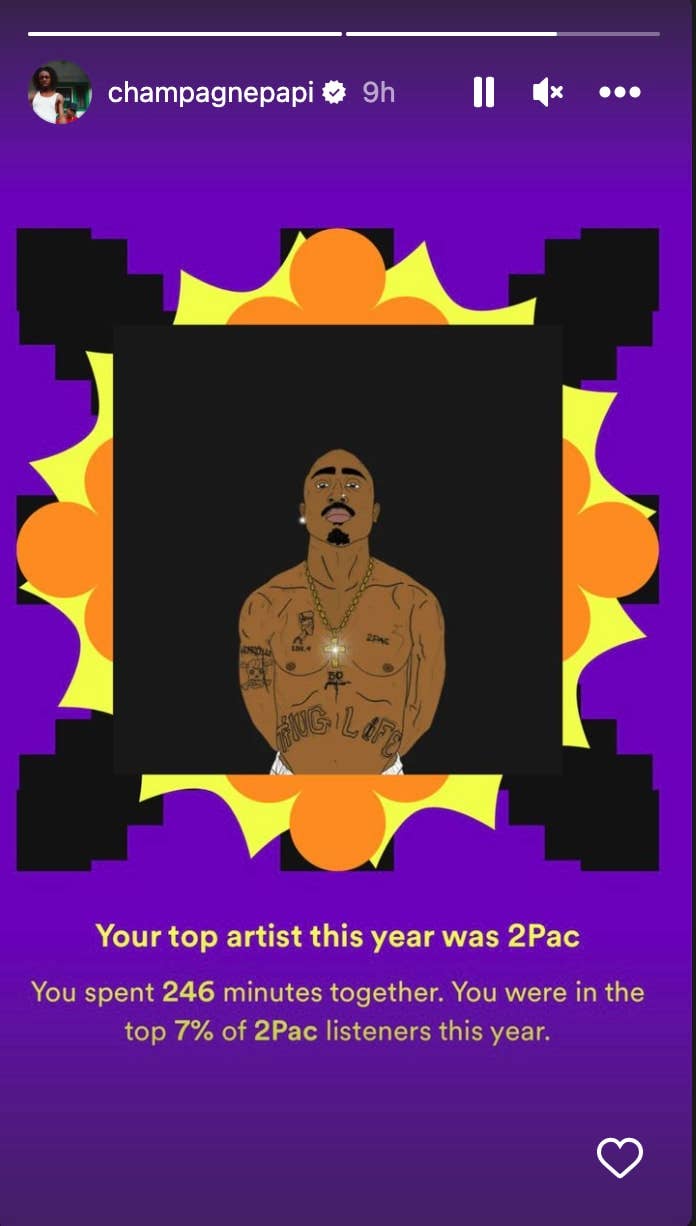 More recently, Drake also paid homage to Pac in 2020 with a pair of Jesus pieces each valued at around $300,000. The pieces were designed by Jason of Beverly Hills, and reportedly took five weeks and 150 hours to make, beginning with an original concept brought by Drake to the company's founder, Jason Arasheben.
Majid Jordan's 2021 song "Stars Align," which Drake is featured on, also sampled Pac's 1995 track "Temptations" from Me Against the World, with the OVO duo going as far as list Shakur in the songwriting credits.
As for Drake himself, he was the most-streamed artist on Spotify in the U.S. and Canada this year, and was the third highest-streamed artist internationally behind Bad Bunny and Taylor Swift.