Bad Bunny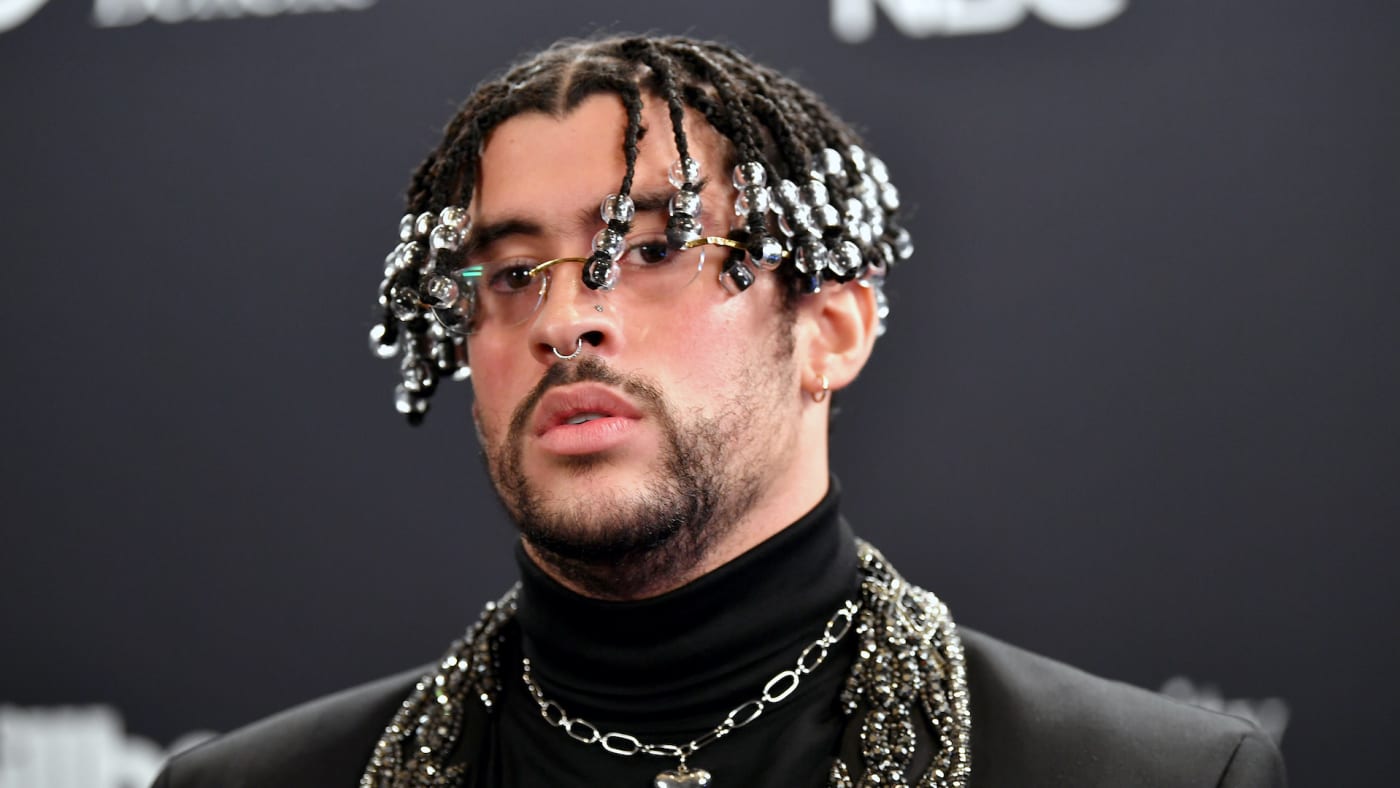 Bad Bunny, born Benito Antonio Martínez Ocasio, has become one of the biggest names in Latin trap. Born in Vega Baja, Puerto Rico, he has catapulted to fame in recent years. While working as a bagger at an Econo supermarket, Bad Bunny released music as an independent artist on SoundCloud, where his song "Diles" caught the attention of DJ Luian. After signing Bad Bunny to record label, Hear This Music, he was introduced to producers Mambo Kingz, who were intrigued by his musical experimentation. Shortly after, Bad Bunny released his breakthrough single, "Soy Peor," which immediately established him as a star in the Latin trap scene. His song "Krippy Kush" with Farruko also became a success, and was eventually remixed by Nicki Minaj. In the year 2017 alone, Bad Bunny featured on 15 Billboard Hot Latin  charting tracks, including "Te Boté," featuring Ozuna and Nicky Jam. 
In 2018, rapper Cardi B released "I Like It," a collaboration with Bad Bunny and J Balvin, which quickly hit No. 1 on the Billboard Hot 100. This would be Balvin's first No. 1 single on the chart. On Christmas Eve of 2018, Bad Bunny released his debut studio album, X 100PRE. It was met with universal acclaim. With the success of his first album, Bad Bunny announced his first-ever U.S. tour, La Nueva Religión Tour. Concert tickets quickly sold out in nearly every major city. He, along with Grammy-nominated producer, Tainy, went on to surprise fans with the single, "Callaita."  
In Feb. 2020, Bad Bunny performed at the Super Bowl LIV halftime show, headlined by Shakira and Jennifer Lopez. An estimated 99.9 million viewers watched the show. It was in that same month Bad Bunny announced the release of his second album, YHLQMDLG, which featured collaborations from Daddy Yankee, Jowell & Randy, and Ñengo Flow. While it seemed as though a second tour would likely be on the horizon, the rise of the COVID-19 pandemic forced everyone indoors. Still, that didn't stop Bad Bunny. He released Las que no iban a salir, a compilation album of unreleased or unfinished songs. He teased the songs via Instagram Live just one week before the album's release. Bad Bunny returned to performing with a surprise, virtual concert late September. Streamed by Uforia, he performed atop a flatbed truck while riding through the streets of the Bronx, Washington Heights, and Harlem. 
Now, with another studio album out and topping the list of Spotify's 2020 Wrapped, it's still only up for Bad Bunny.