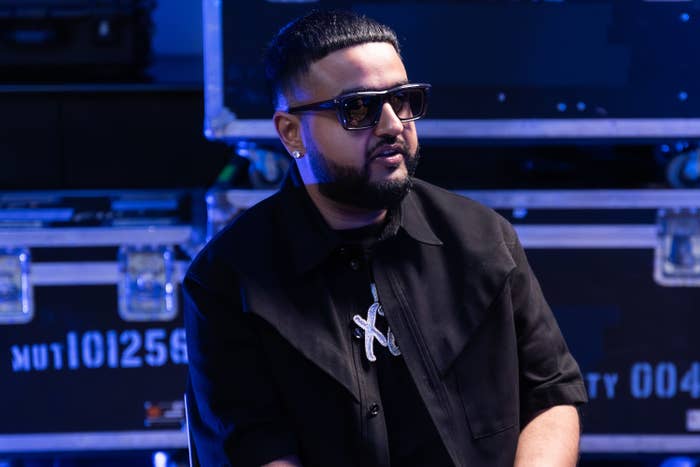 Every artist has a dream collaborator. For Nav, who's worked with just about everyone already, that person is still Kanye West.
During Nav's interview on 1x1 With Alex Narvaez about his major homecoming Toronto show, the Complex Canada host asked Nav which artist he still wants to collaborate with.
"I mentioned this in other interviews but cause I got a lot of artists that I collaborated with, but probably Kanye West, to be honest," Nav said.
When asked if Kanye's current situation in the public sphere bothered him at all, Nav responded with no.
"I feel like that stuff is like it's a problem today and it's gone tomorrow. People forget, you know what I'm saying?" Nav added.
Given how many artists collaborated with Kanye West on Donda and its elusive sequel, it's no secret that many artists share Nav's opinion about wanting to work with him.
Ye has been imbroiled in numerous controversies since 2022. Most recently, ex-wife Kim Kardashian said in an interview she cries herself to sleep over being a single mom, while Adidas has finally revealed plans for how to sell off remaining Yeezy inventory.
Click here to watch the full 1x1 with Alex Narvaez interview with Nav on his major Toronto show homecoming.