Smokepurpp Says He's Working on an EP With Travis Barker
During the Season 2 premiere of 'Open Late With Peter Rosenberg,' Smokepurpp let it be known that he's working on an EP with drummer Travis Barker.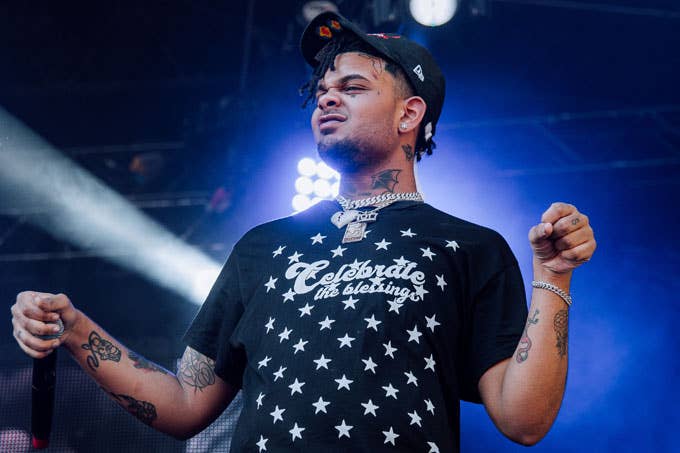 Getty
Image via Getty/Joseph Okpako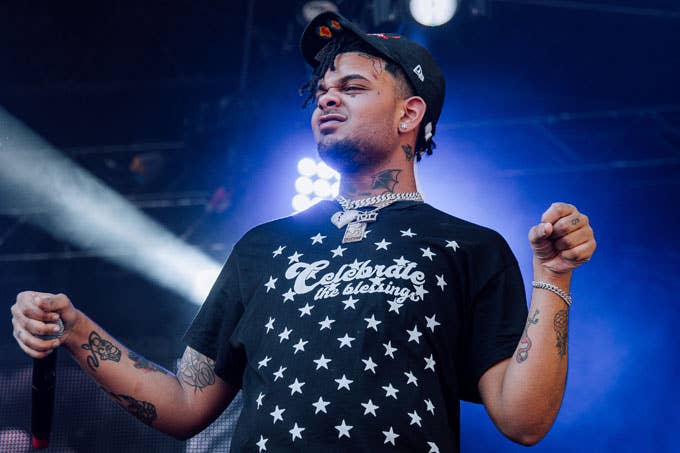 Last night, Open Late With Peter Rosenberg returned for its second season. While stars like Spike Lee, Cipha Sounds, and Amanda Seales were featured on the program, the main interview was with Miami's Smokepurpp. He and Rosenberg got into a lot during their talk, including Smokepurpp's plan to drop Smoke from his name. During his Diggin' in the Crates segment of the interview, Purpp shared another big announcement.
There were chuckles in the crowd when Rosenberg pulled out blink-182's 1999 album Enema of the State from his crate, but Purpp let it be known that the selection was fire. "I'm actually working on an EP with Travis Barker right now," he shared. "We're actually going to drop it under one name like a band."
Rosenberg asked about Purpp's history with blink's music, and he says it stemmed from his middle school skating days. While Purpp didn't say what the name of their band would be, he did mention that he loved titles like "Dogs Eating Dogs," which was the title of a 2012 blink-182 EP.
This information further explains a recent Instagram post of Barker's: