Jack Dorsey Says He Didn't Send His Beard Hair to Azealia Banks
Twitter CEO Jack Dorsey flat-out denies the rumor that he sent his beard hair to Azealia Banks.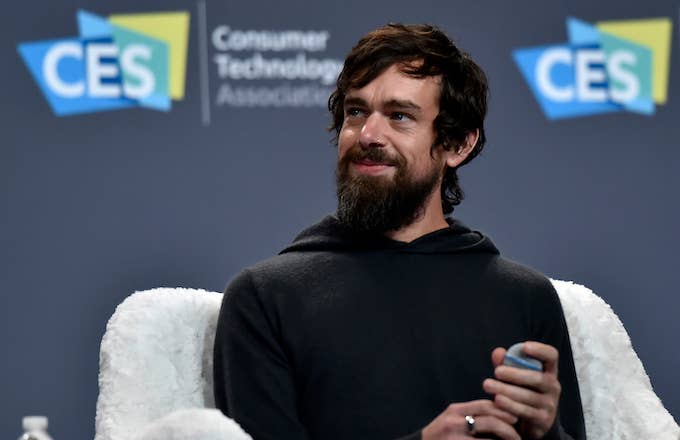 Getty
LAS VEGAS, NEVADA - JANUARY 09: Twitter CEO Jack Dorsey speaks during a press event at CES 2019 at the Aria Resort & Casino on January 9, 2019 in Las Vegas, Nevada. CES, the world's largest annual consumer technology trade show, runs through January 11 and features about 4,500 exhibitors showing off their latest products and services to more than 180,000 attendees. (Photo by David Becker/Getty Images)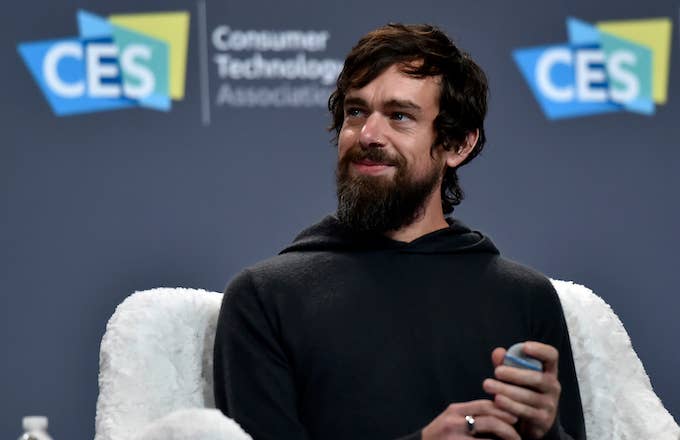 We can't believe that it has come to this, but here we go—Twitter CEO Jack Dorsey has flat-out denied the rumor that he mailed his own beard shavings to Azealia Banks so that she could fashion it into a protective amulet in an interview with HuffPost. 
I know there was a report recently that you mailed some of your beard hair to Azealia Banks. Did that happen?
So, you may be wondering how the hell we got the point where this is an actual story, right? Banks claimed in a series of tweets posted three years ago that she was working with Dorsey on a deal that involved her spreading the word about Twitter's payment platform Square in exchange for him promoting her mixtape Slay-Z.
Banks then claims that she received beard trimmings from Dorsey for the purpose of creating a protective amulet. "[H]e also sent me his hair in an envelope because i was supposed to make him an amulet for protection," she wrote. "i have 3 Strands of a billionaire's hair. i should steal his luck."
Vanity Fair's Nick Bilton wrote a piece in December where he revisited the rumor and vouched for Banks' side of the story, claiming he heard from a source that Dorsey "sent a rapper his beard trimmings." Guess it's just going to come down to who you want to believe.