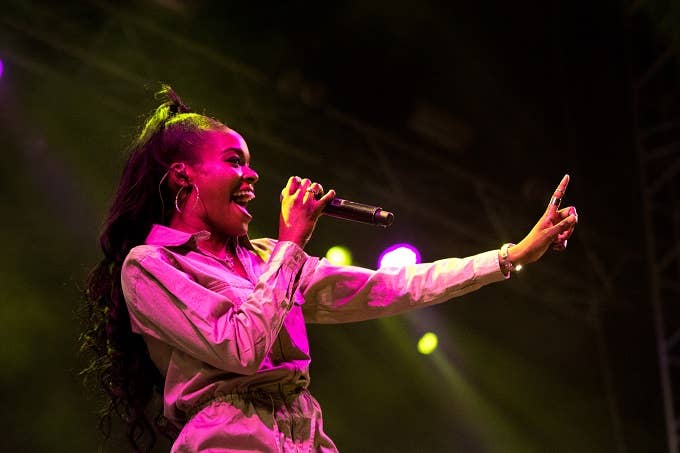 It can be hard to keep up with all the weird interactions Azealia Banks has with other famous people. Between Russell Crowe fights and getting third-wheeled by Elon Musk and Grimes, it's easy to let something like a spat with Twitter CEO Jack Dorsey over a beard hair amulet fall by the wayside. But it looks like Banks was telling the truth yet again to a crowd who refused to listen.
Let's double back, as the phrase "beard hair amulet" requires, and explain this whole mess. Back in 2016, Banks tweeted out that Dorsey stiffed her on a deal they made where she would promote Square and he would spread love for her mixtape Slay-Z.
"Jack Dorsey asked me to tweet about his cash app and in exchange he was supposed to tweet about my mixtape. he never did," she previously wrote, per The Cut. 
That's a normal-enough seeming deal even if it's between people you wouldn't imagine having a conversation. But Banks said the deal went further than that, with Dorsey sending her his beard hair to be fashioned into a protective amulet to keep him safe from ISIS. 
"[H]e also sent me his hair in an envelope because i was supposed to make him an amulet for protection," Banks wrote. "i have 3 Strands of a billionaire's hair. i should steal his luck."
While Square and Twitter laughed off the story at the time, a new story from Vanity Fair seems to corroborate the idea that Dorsey mailed Banks his beard hairs.
"Once, a source who worked with him told me Dorsey had sent a rapper his beard shavings to make him an amulet that would protect him from evildoers," VF's Nick Bilton shared, backing up Banks' story after the fact. 
Looks like Azealia Banks is vindicated yet again.