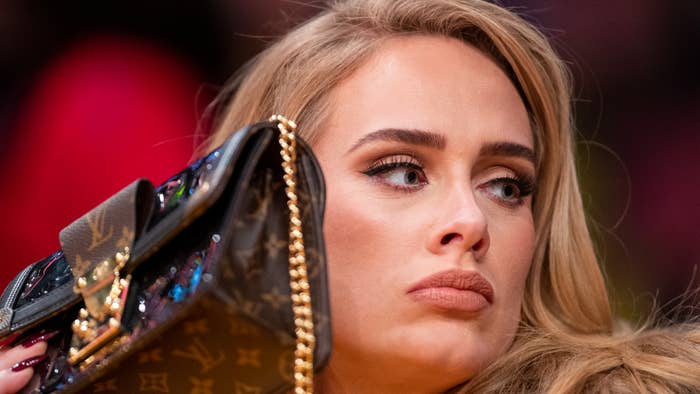 The tracklist for Adele's long-awaited album 30, which will be released on Nov. 19, has been revealed. 
The singer described 30 in the Vogue segment "73 Questions" as her "most personal one yet," admitting she had previously cried to a "few of my new ones." The Grammy and Oscar-winning singer also said her favorite lyrics she's ever written are "all on the new album." Adele is expected to explore her divorce from Simon Konecki in 2019 on the project. 
Songs like, "Cry Your Heart Out," "Hold On," and "To Be Love," have fans preparing for the type of heartbreak that only Adele's music can offer, but another track, simply titled "I Drink Wine," has people anointing it as a smash single before hearing a single note. 
Some believe "I Drink Wine" was the mystery song heard in her British Vogue profile in which she called it "self-destruction." The song is considered to be "the most non-Adele sound yet – shades of Goldfrapp, her voice sampled and resampled over a hypnotic beat. It smells like a hit."
"Oh, that is destruction," she said. "It's me going out and getting drunk at a bar. Drinking liquor. I start arguments if I drink liquor. I can handle my wine, I could drink five bottles of wine and have a normal conversation."
As is the custom with all of Adele's music, "I Drink Wine" already has far-reaching effects, and people cannot wait to hear this particular song. You can check out fans reacting to the song's title below.