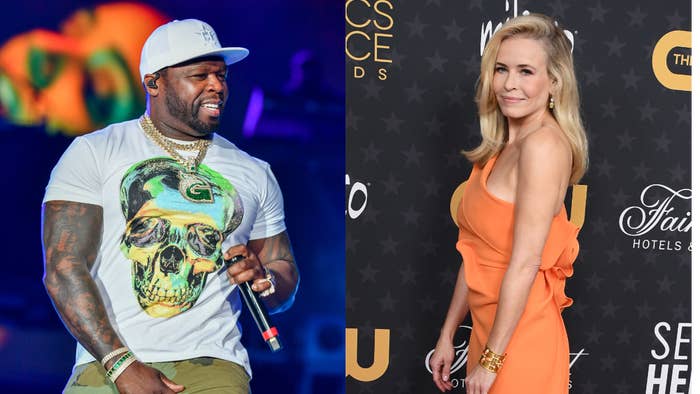 50 Cent recently posted a clip on Instagram from ex-girlfriend Chelsea Handler's stand-up routine where she mentioned his penis size in a very specific context.
"It's a big pill to swallow in the beginning, but when you warm up to the idea, and you pick the right candidate, right?" Handler said of anal sex. "Small or medium, you know, you're not going to, like, do that with 50 Cent."
"Yo she is so crazy 😆😆😆," 50 responded, calling Handler "hand[s] down the funniest."
Handler and 50 Cent briefly dated over a decade ago.
The comedian spoke with Keshia Chanté for ET Canada earlier this year about a 2020 Instagram post where she referred to the mogul as her "favorite ex."
"Yeah, I guess he's my favorite ex. I mean, I don't have a favorite ex. I love 50 Cent, he was fun," Handler said. "He was just a sweetheart and he was fun to be around. My friends loved hanging out with him. I loved hanging out with him. It was a pretty short-lived romance, it was only two months."