First Impressions of Beyoncé's New Album 'Renaissance'
Beyoncé's new album 'Renaissance' has finally arrived. What's the best song? Biggest skip? Best and worst parts? Here's our first impressions review.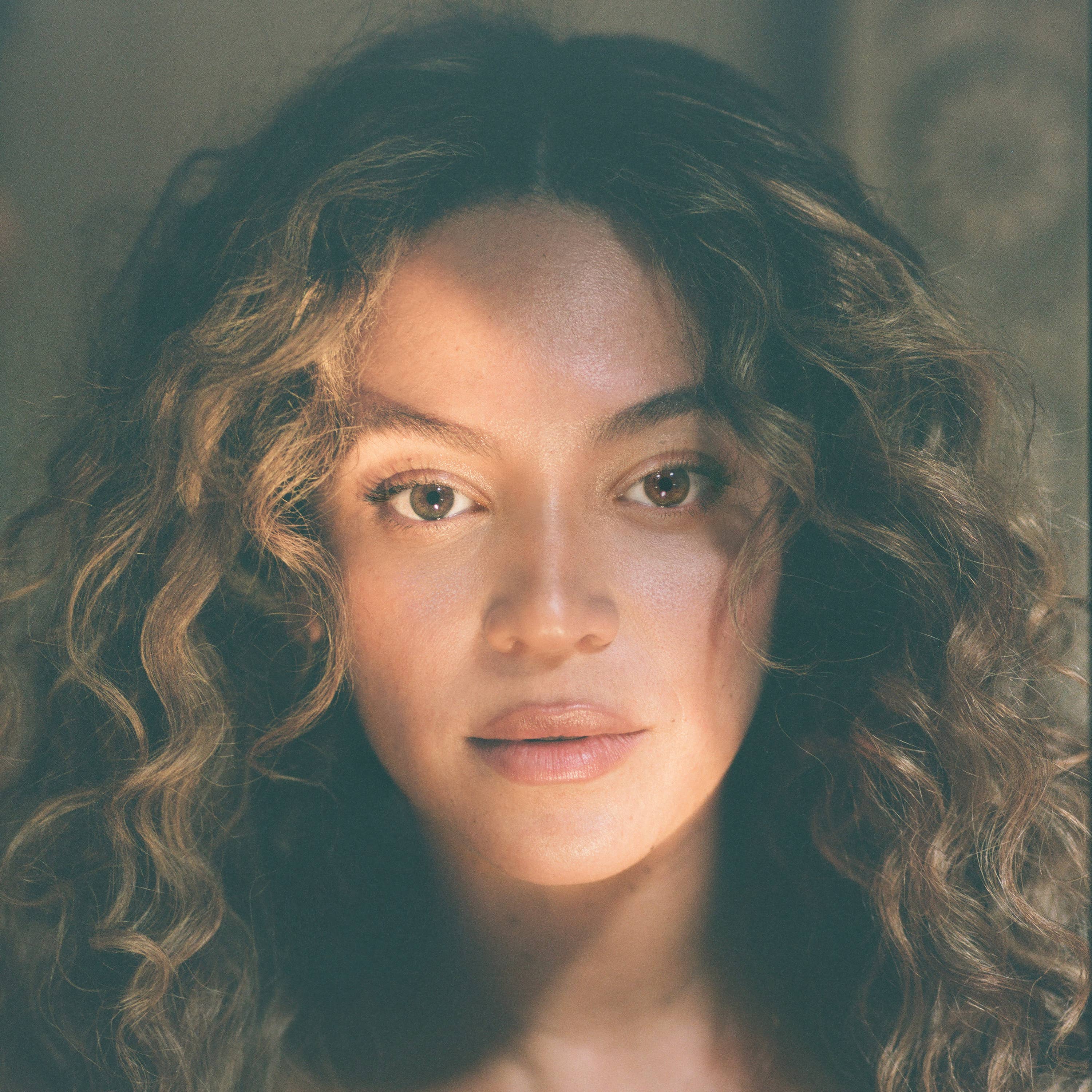 Publicist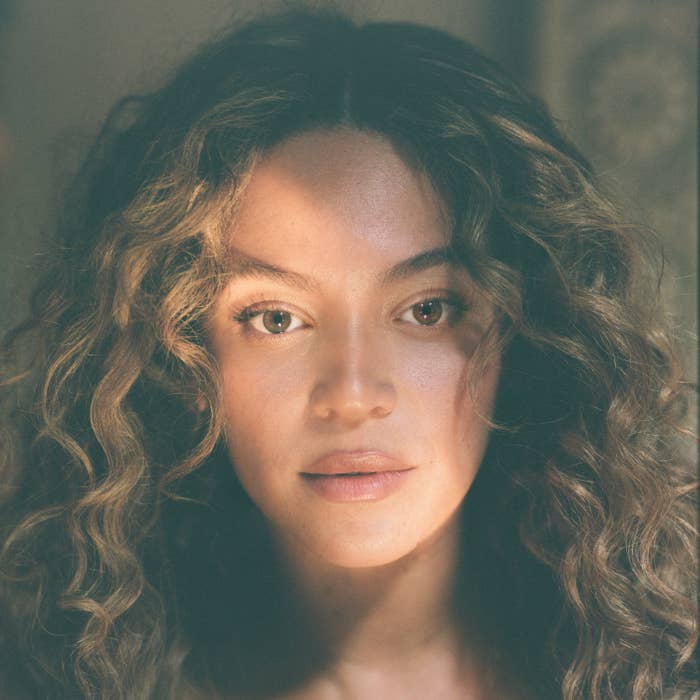 After a six-year wait, Beyoncé's new album Renaissance is finally here, and it's made for the dance floor.
"To all of my fans: I hope you find joy in this music," Beyoncé wrote in a letter to fans this week. "I hope it inspires you to release the wiggle. And to feel as unique, strong, and sexy as you are."
She recorded the 16-track album throughout the pandemic, explaining that it helped her find escape during an extremely difficult time. And now that it's finally being released into the world, it's her hope that it will provide release. "My intention was to create a safe place, a place without judgment," she explained. "A place to be free of perfectionism and overthinking. A place to scream, release, feel freedom. It was a beautiful journey of exploration."
So, does it live up to the hype? What's the best song? Are there any big surprises? Members of the Complex staff came together to share our first-listen thoughts on Beyoncé's Renaissance. Dive in below.
Jessica McKinney: "Church Girl" is a perfect mix of soul, gospel, and dance. It's impossible not to dance to, especially with the way The Clark Sisters' sample melts into the beat. Plus, there are a bunch of empowering one-liners and quotables from Beyoncé.
Karla Rodriguez: "Cozy." It feels like someone is speaking affirmations over you and it makes you feel so damn good about yourself. Listen to it while you're walking down a busy street, and you'll see.
Andre Gee: ​​I feel like I'd be cheating by taking the obvious rap and bounce influence of "Church Girl," so I'll say "Plastic Off The Sofa," which is a tender face caress of a song. 
Alana Yzola: It's a three-way tie between "Virgo's Groove," "Cozy," and "Thique."
Jordan Rose: The sample on "Church Girl" is beautiful, and the duality between the name and the subject matter is so clever. 
Aria Hughes: That's so hard to say. A lot of the songs feel like they could be two or three different songs. But right now I keep replaying the second half of "Move." It brings in the afrobeats sound that she tapped into with The Lion King: The Gift soundtrack, but something about this interpretation feels specifically Beyoncé. There's a groove you get lost in, which I believe was her main goal with this album: for us to get lost in the sonics. The lyrics also resonate. ("Move out the way. I'm with my girls and we all need space. When the queen comes through, part like the Red Sea.") It's Beyoncé proclaiming her arrival or return, and I'm here for it.
Trace Cowen: "All Up In Your Mind."
Drea O: "I'm That Girl." It's empowering.
Stefan Breskin: "Cuff It." I think it could've been the lead single.

Eric Skelton: "Virgo's Groove," and I'm not just saying that because I'm a Virgo (OK, maybe a little). I'm dying to hear this song in a room full of people. Those runs!
Jessica: "Break My Soul," although the transition from "Energy" to "Break My Soul" was *chef's kiss*. 
Karla: "Virgo's Groove" is just fine, but I'm a Scorpio so I simply can't relate (lol).
Andre: No skips over here. 
Jordan: There's no glaring skip for me, but the transition between "Virgo's Groove" and "Move" was a bit jarring. I would have liked an intermediate track between them, before the tempo jumped like it does.
Alana: I wouldn't skip, but gun to my head, "Cuff It."
Aria: I think "Break My Soul" sounds better in the context of this album, but it's still not a favorite.
Trace: None.
Drea: "Break My Soul," only because it's in constant rotation, literally everywhere. I'm a little tired. 
Stefan: "Plastic Off The Sofa."

Eric: I'll probably come back to the intro ("I'm That Girl") the least. It's not bad, but the album gets better as it goes on.
Jessica: The transitions are seamless. Every track absorbs the other, and you don't even realize you've listened to half of the album already. 
Karla: The way every song just melts into the next. I've been getting a little too used to albums sounding like they were cooked in the microwave in under 10 minutes, but Renaissance feels like it was oven-roasted.
Andre: The way each track built into the next and created a sonic world. For instance, the way the kicks were added to the end of "Cuff It" so it would smoothly lead into "Energy" is really top-notch work by the producers. 
Jordan: Renaissance is a dance album that's still able to blend melodic, dance, and bar-centric tracks together in a way that makes sense. It's something only someone like Beyoncé could do at this high level.  
Alana: THE TRANSITIONS!
Aria: Beyonce's dedication to being the best she can be as a singer, songwriter, and producer. Also, her dedication to looking to the past but bringing it into the future. The songs are layered and varied, with references pulled from so many different places. She has a very academic approach to making music that feels really well-researched and well-executed. And I also just love her range. She uses her voice in so many different ways on this album. 
Trace: Beyoncé has captured a collective mid-pandemic feeling of wanting to dance through the pain, all while championing the importance of dance music at large, including the history of house.
Drea: The way it was put together, sonically. It's really an experience—the Beyoncé experience we all love. She delivered. 
Stefan: The transitions. If you're not paying attention to the elapsed time on each song resetting to 0:00, you'll lose your spot on the tracklist. Beyoncé is the queen of transitions in her live arrangements, but seeing it done throughout an entire project is more than I could have asked for. 
Eric: It's fun as hell. Beyoncé is an album artist who throws herself into the specific mission of each project, and this time she wanted to "release the wiggle" in her fans. Well, I haven't been able to stop moving since I pressed play. Mission accomplished.
Jessica: It was difficult to hear about the drama surrounding the samples on this project (in particular, the Kelis' grievances over her music being sampled on "Energy") and not have a sour taste in my mouth. 
Karla: The album loses steam a little bit toward the middle.
Andre: This isn't about the album per se, but the Kelis-Neptunes sample drama was a black eye on what had been a dope album rollout. I do agree with Kelis that even if she technically doesn't own her masters to "Get Along With You," Beyoncé's team could have hit her up and told her about it beforehand.
Jordan: I didn't have any real issues with Renaissance. The melodies are beautiful, and despite some of the subject matter not really advancing through the album, I don't think it had to for it to still be good.
Alana: Given the credits, I was hoping to hear Drake as a surprise on "Heated."
Aria: I don't know if this is a bad thing about the album per se, but I selfishly want to hear Beyoncé speak about her creation process, and it would be a shame if we don't hear that directly from her. The leak and Kelis drama that preceded the roll out was also unfortunate, but it is what it is. 
Trace: None.
Drea: The album leak and rollout was not a great look, but Beyoncé can really do no wrong. I love the project so far.
Stefan: Beyoncé did what she was trying to do: create a place to scream, release, and feel freedom. But when you commit to a sound this much, there becomes a specific time and place you can listen to the album, and I don't think I'm always going to be in the mood to release the wiggle.
Eric: Part of me is disappointed to not hear any ballads after six years of waiting for a new Beyoncé album, but it's a minor complaint. That's clearly not what Renaissance is for. Maybe we'll get some songs like that on act ii or iii?
Jessica: I thought there were going to be a lot more features. Aside from Tems and Beam, and voiceovers from Grace Jones and TS Madison, there weren't a lot of guest appearances. This isn't necessarily a bad thing, but after seeing the credits, it was shocking to see that most of those names (Drake, Jay-Z, etc) played a background role. 
Karla: I usually prefer when Bey gives us big vocals, but I didn't mind what she did with this.
Andre: No big surprises, but I thought there would've been a Jay-Z verse on here where he atones for "Ghetto Techno."
Jordan: It sounds like Beyoncé has been working on her bars over these last few years. While her melodies and vocal prowess have only gotten better, Bey flexes a new lyrical pocket that is really impressive on some of these songs.
Alana: "Church Girl" ended up being a twerk anthem?!
Aria: The transitions. I mean, it wasn't a huge surprise to me, because she does this so well with her live shows. But to see her integrate it into the album was a welcome surprise. She really wanted us to listen to this as a full body of work, or a project you can play at a party from front to back. And I was surprised by the amount of samples. Beyoncé has always sampled other songs, but the way she infused this many into one song was masterful. 
Trace: This is the most immediately I have been fully immersed in a new Bey album, and I wouldn't be shocked if this ultimately becomes my favorite era of hers.
Drea: I'm surprised Beyoncé was rapping so much on the album. She did just as much rapping as she did singing. 
Stefan: The lack of big features. Seeing the writing credits had me fantasizing about the potential of a Beyoncé track featuring Drake, while they're both in their dance music bag. 
Eric: At this point, it's not really a surprise to hear Beyoncé make a song like "Thique" (she's been making great rap songs for years) but the first time I heard that raspy whisper flow in the first 30 seconds, my jaw dropped. What a song.
Jessica: Renaissance is a cohesive and seamless dance project that gives us what we want and need right now: a good time. 
Karla: I love an album you can play from top to bottom without skips, and Renaissance is now one of them.  
Andre: Beyoncé and her collaborators did an incredible job here. Amid a trend of producers re-working classic samples for singles, Beyoncé is the first one I've seen to be intentional about it with a trio of albums devoted to the premise.  
Jordan: One of the most impressive things about Beyoncé is that she's been in music for over two decades and still finds a way to reinvent herself with every album. Renaissance is nothing like Lemonade, but it creates its own space that makes comparing the two feel unnecessary. From the songwriting to vocals and production, she has managed to somehow hit another pinnacle.
Alana: It's an endless party. Given that Beyoncé said she wrote this during the pandemic, I expected it to feel a little more heavy. But it's so light and free and just what we need right now. The lyrics don't change the world or anything, but it allows you to just be here, and be present.
Aria: I'm thankful to be alive while Beyonce is creating. The end. 
Trace: I didn't realize how much I needed an album like this at this exact moment. Thank you, Beyoncé.
Drea: I love the album and appreciate Beyoncé for delivering a quality project. 
Stefan: This is one of the best listening experiences I've had with a new album this year. The traditional rollout, detailed physical copies, and dozens of press photos helped build a complete world around Renaissance, and I'm looking forward to seeing her expand with act ii and act iii.
Eric: She did it. She pulled off the challenge of making a fun dance album full of samples that pay homage to the past, while still pushing her own sound forward and experimenting in an enjoyable way. It's been a rough couple of years and the world deserves an album like this right now. The rest of the summer is going to be fun as hell.