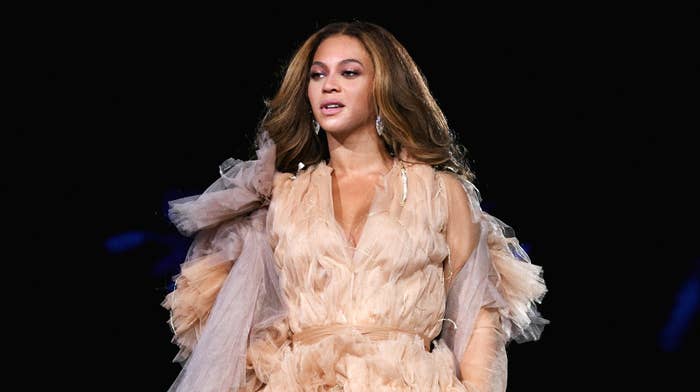 Ahead of the release of her new album Renaissance, Beyoncé has shared a message for fans in which she describes her latest as a "three-act project."
Bey reflects in the note on the three-year creative process that saw her work throughout the COVID-19 pandemic, which was a "time to be still, but also a time I found to be the most creative." Her Lemonade follow-up has been referred to as "Act I" since its reveal, although information about further acts is still unknown, including whether all three fall under the Renaissance title or have individual names.
Beyoncé also reiterated that her intention with Renaissance was to "create a safe place, a place without judgment."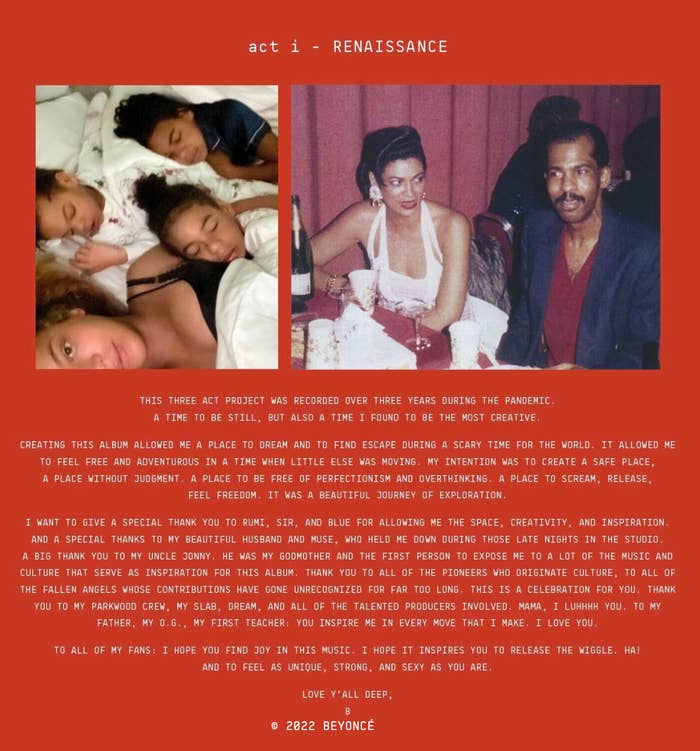 Bey hasn't had a solo studio album out since spring 2016, and she gave fans their first taste of her new era with the house-inflected single "Break My Soul" last month. The Renaissance tracklist only has three credited features so far in Beam, Grace Jones, and Tems. The composer credits reveal a whole slew of collaborators, including Drake, Jay-Z, Skrillex, the Neptunes, Nile Rodgers, Syd, and PC Music producer A.G. Cook among others.
The full text of Beyoncé's message—a good portion of which appeared in her Instagram post about the album at the end of June—sees her shout out her children, "beautiful husband and muse," parents, "godmother" Uncle Johnny, "all of the pioneers who originate culture, to all of the fallen angels whose contributions have gone unrecognized for far too long," Parkwood team, and more.
Read it in full below.
Check back at midnight for the official release of Beyoncé's seventh album.