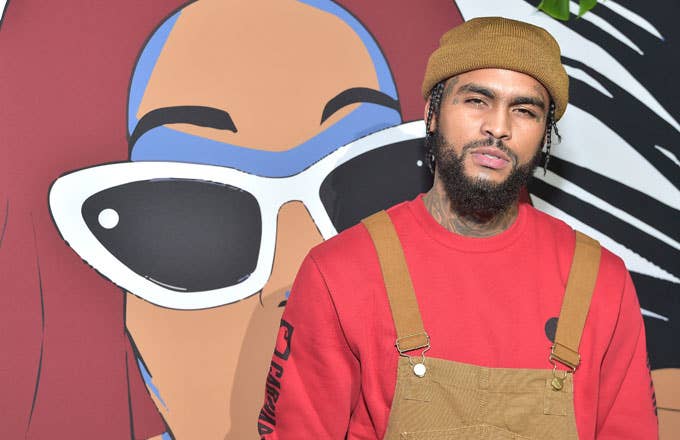 Dave East is the most recent rapper to join Hulu's upcoming scripted drama series based on the origin of Wu-Tang Clan. According to Deadline, East is set as a regular in the streaming platform's Wu-Tang: An American Saga, which has already had a 10-episode run ordered.
The series is created and written by RZA and Superfly writer Alex Tse, and will be based on Wu-Tang Clan, while "explor[ing] and expand[ing] the band's world." It's slated to be set in New York City in the '90s during the height of the crack cocaine epidemic. The show follows the formation and rise of Wu-Tang, as RZA attempts to unite a dozen members torn between either music or crime.
Deadline adds that East will play "Shotgun," whom they described like so:
Tall, with a knack for rhymes, Shotgun takes pride in being the assistant manager at the concession stand next to the Statue of Liberty. A popular figure in Staten Island, he stays above the turf wars.
The series is set to bring a number of Wu-Tang members into the fold. RZA and Method Man will serve as executive producers, while Ghostface Killa, Inspectah Deck, Masta Killa and GZA, as well as the Estate of Ol' Dirty Bastard, are billed as consulting producers.
"I'm delighted to be partnering with Hulu and Imagine to explore the vast story of the Wuniverse," RZA previously said. "Wu-Tang through our music has always strove to inspire as we entertain. This opportunity to continue the Wu-Saga in a 10-episode series will exponentially increase our inspirational style of entertainment. In the immortal words of ODB 'Wu-Tang is for the Children.'"