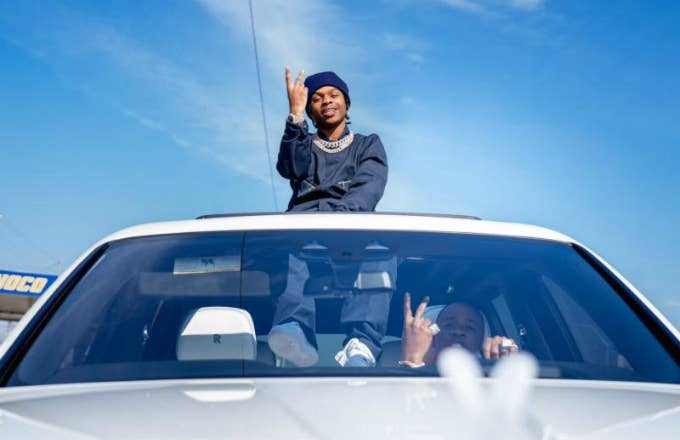 Yo Gotti and Lil Baby seem to be more connected than just having a hit record as the two announced that they have signed Detroit artist 42 Dugg to a joint venture involving both of their record labels.
Yo Gotti's Collective Music Group label, as well as Lil Baby's 4PF record company, brokered a deal that signed bubbling rapper 42 Dugg to both companies. This is said to have been possible due to 42 Dugg's unique approach to business. Because the East Side Detroit-native amassed millions of views and streams with stand tracks like "The Streets" ft. Babyface Ray, an intense bidding war was waged. Yet, after the smoke cleared, 42 Dugg was in a space where he could create his ideal situation. This led to the joint agreement between 4PF and CMG.
"I think 42 Dugg is a superstar he's got the voice, the music, the look and the hustle," Gotti said of his newest signee. "I spent the last couple of weeks moving around with him over a week just in Detroit alone. I watched him and how he moves and how people react to his presence and his music and also how he takes his shit serious! I'm all in!"
Lil Baby also doubled down on his endorsement by adding 42 Dugg to his upcoming New Generation Tour which will also include City Girls and Blueface.
See the tour dates below.