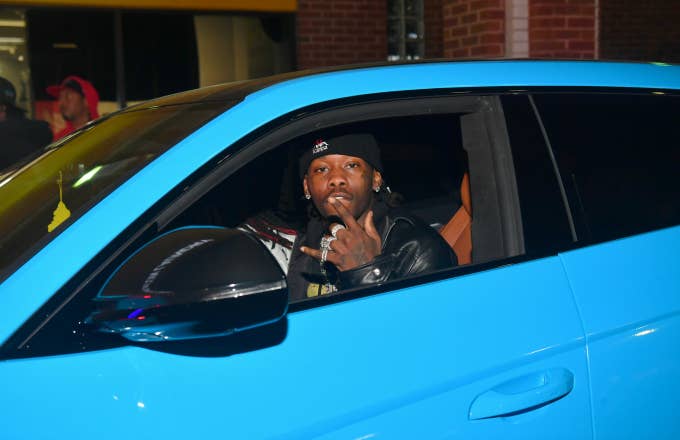 Offset is looking at more legal trouble as reports claim the rapper has now been charged with felony gun possession.
On Tuesday, TMZ reported that Georgia prosecutors have officially filed three charges against Offset. According to the Clayton County District Attorney's Office, two of these charges are misdemeanor offenses for marijuana possession and a traffic violation. While this seems minuscule, it is the felony charge of firearm possession by a convicted felon that poses the biggest threat to Offset's freedom. 
These charges stem from an arrest that took place in July of 2018. While driving through an Atlanta suburb, Offset was pulled over for various traffic violations. At first, it was said that the tint on his luxury sports car was darker than the state's legal limit, but now authorities claim he was flagged down for an improper lane change. During the traffic stop, police found three loaded weapon in the vehicle. Due to Offset's criminal history, he was arrested immediately. Initially, Offset was charged with four infractions but he was able to get the felony possession of a weapon during a crime dropped resulting in the three counts he's currently fighting. 
According to Offset's lawyer Drew Findling, his client didn't break any laws leading to the traffic stop. Findling believes Offset was specifically targeted because of his race and status, making the state's case unjustified. 
"It's a common theme. We're talking about a young, African American man driving a shiny, beautiful luxury car and clad in designer clothes and watches and jewelry. Unfortunately, people in his genre become a target for law enforcement who think that lifestyle is connected to some illegal activity ... and that is a sad statement," Findling told TMZ before insisting his client was not in possession a firearm. 
Offset entered a not guilty plea last month and is not due back to court until May.