UPDATED 7/21/18: TMZ has confirmed Offset was not pulled over for tinted windows, but rather for an illegal lane change. Officers reportedly found three handguns as well as $107,000 in the rapper's vehicle. His bail was set at $71,000.
A tweet posted to Quavo's official account Saturday suggested Offset has since been released.
Cardi B also posted an Instagram story in which is seen in front of her fiancé.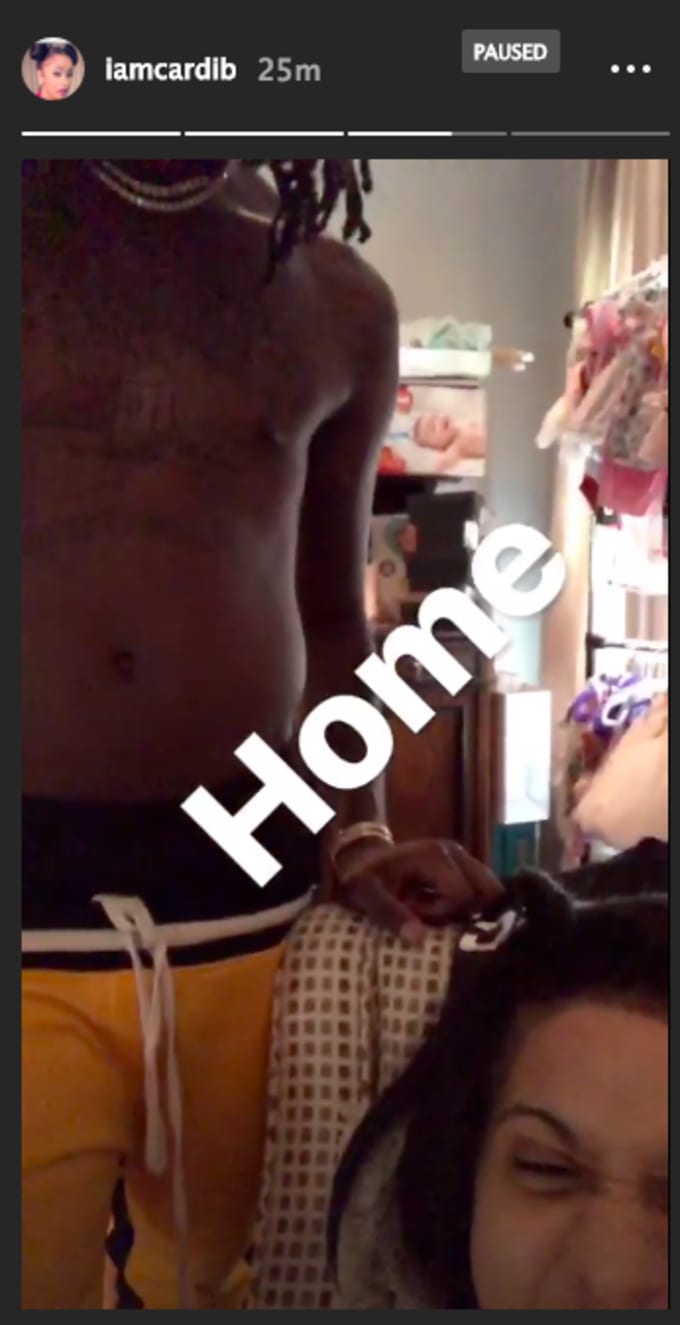 In a subsequent post, the Invasion of Privacy rapper insisted Offset was not on probation, as originally reported.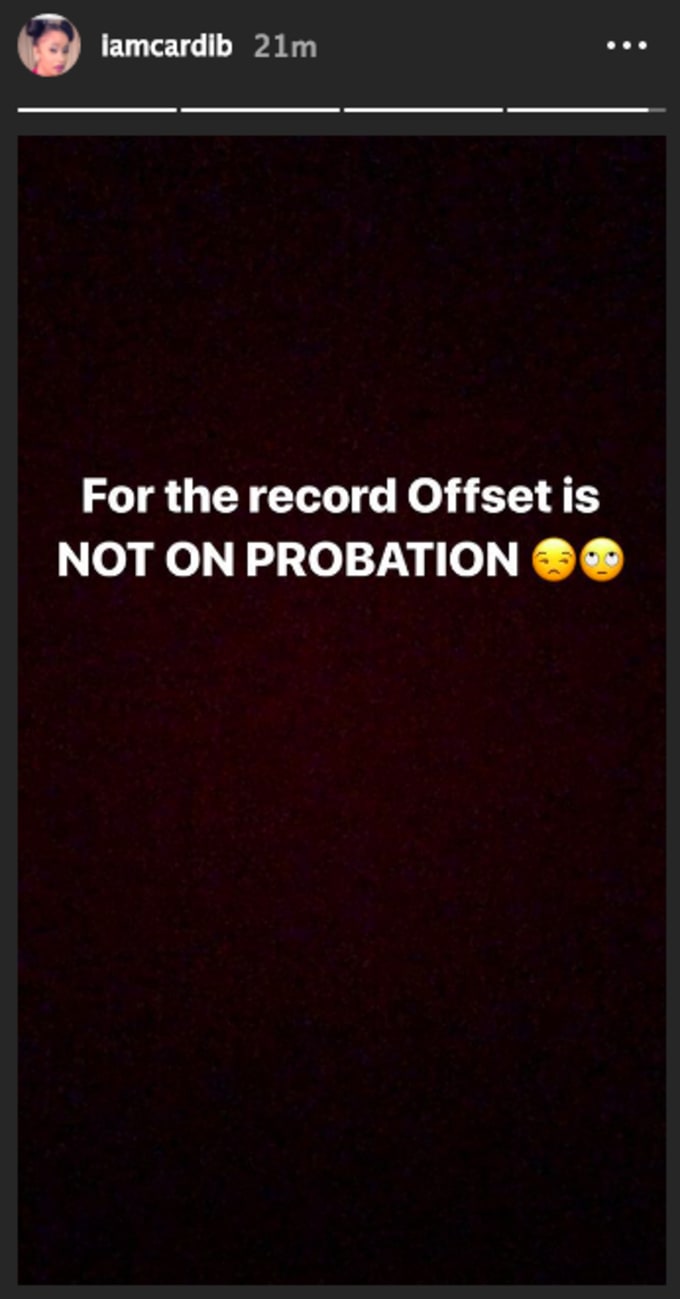 Read the original story below.
Offset was reportedly taken into custody Friday for allegedly possessing a firearm.
According to TMZ, the 26-year-old was pulled over by Georgia police right outside of Atlanta. The outlet reports officers allegedly made the stop due to the overly tinted windows on his vehicle; however, witnesses say officers soon discovered at least one gun inside Offset's SUV during the traffic stop. This, of course, is against the law, as the Migos member is a convicted felon who is currently on probation.
Friday's arrest reportedly resulted in four charges against Offset, two felonies and two misdemeanors: "possession of a firearm by a felon, possession of marijuana (one ounce or less), possession of a weapon during a crime, and an improper lane change."
TMZ also reports the rapper's wife, Cardi B, and their newborn daughter were not in the vehicle at the time of the arrest.
Complex has reached out to Offset's representatives for comment.
Stay tuned as more information about the arrest becomes available.