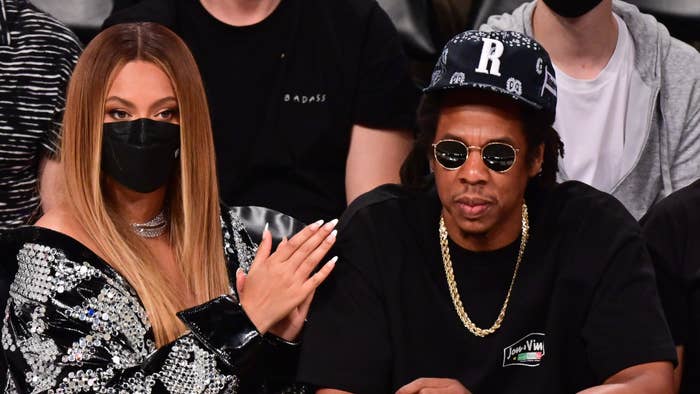 It's no secret that Beyoncé has an affinity for historically Black colleges and universities (HBCUs). Now, she and her husband, Jay-Z, are using their new partnership with Tiffany & Co. to create a scholarship specifically for these institutions. 
Jigga's Shawn Carter Foundation, Beyoncé's BeyGOOD organization, and Tiffany & Co. introduced the Love Scholarship program on Thursday. Tiffany & Co. has pledged to give $2 million in scholarship funding for students in the arts and creative fields attending Lincoln University in Pennsylvania, Norfolk State University, Bennett College, the University of Arkansas at Pine Bluff, and Central State University. 
"We would like to thank the Shawn Carter Foundation, BeyGOOD, The Carters and the Tiffany & Co. family for including Lincoln University in this amazing gift," the president of Lincoln University, Dr. Brenda A. Allen, said in a statement, per CNN. "Lincoln has placed a high priority on supporting the arts and humanities on our campus. Providing financial support for students pursuing these majors enhances their ability to more fully engage their studies."
The Carters faced backlash following their new ad partnership with Tiffany & Co. over Beyoncé wearing the infamous Tiffany yellow diamond, which was discovered in South Africa in 1877 at the Kimberley Mine and purchased by Charles Lewis Tiffany. Some consider the 128.54-carat diamond to be a blood diamond for the way it was found and taken from South Africa.
In a post made to social media, the company said that the singer is "the first Black woman and fourth person to wear the legendary stone." Audrey Hepburn and Lady Gaga have previously worn it.