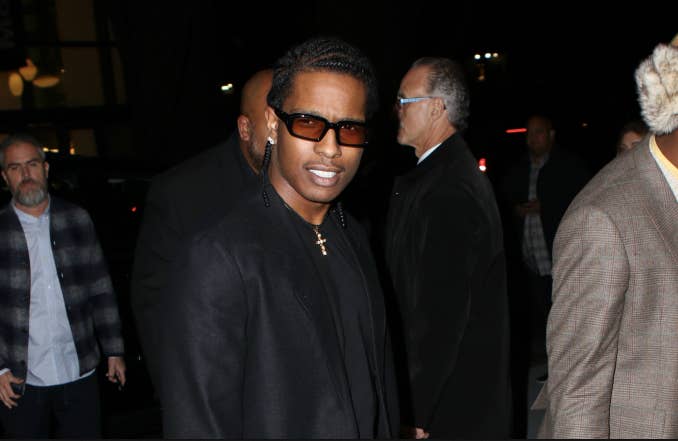 ASAP Rocky is open to performing at the same Swedish prison where he was held captive for nearly a month. 
During a conversation with TMZ, the rapper revealed that he would "love" to perform for the inmates at the prison. Yet, he doubts that this would be possible due to the nature of the facility. Rocky says that the facility is a maximum-security prison, so the inmates are only allowed of their cell for one hour of the day. It's unlikely that they would have the time to sit through his performance as well as perform other daily tasks.
But the rules could be bent if Rocky is serious. The Swedish Prison and Probation Service told TMZ that no formal requests have been placed by the facility or Rocky's team. However, if he were to go through the proper channels, then it would be open to discussing the logistics of the performance.
This follows the news that Rocky would be returning to Sweden. Rocky explained that it was important for him to go back to the country and reciprocate the love that that was shown to him. Also, he deems it necessary to shine a light on the way Sweden handles its immigrants. 
"All those immigrants really didn't have the support they needed," Rocky said. "Like me—being a celebrity—I had worldwide coverage. We had the American embassy. These people come from countries...they don't have help...I just felt like I wanted to give back."
Rocky will be working with activist groups to take a deeper look at the country's immigration policies as well as visit the "No Go Zone" where most of the country's immigrant population lives.