ASAP Rocky Mentioned Multiple Times During Impeachment Hearing
When can we expect a new song featuring samples of this, Rocky?
Getty
Image via Getty/Steven Ferdman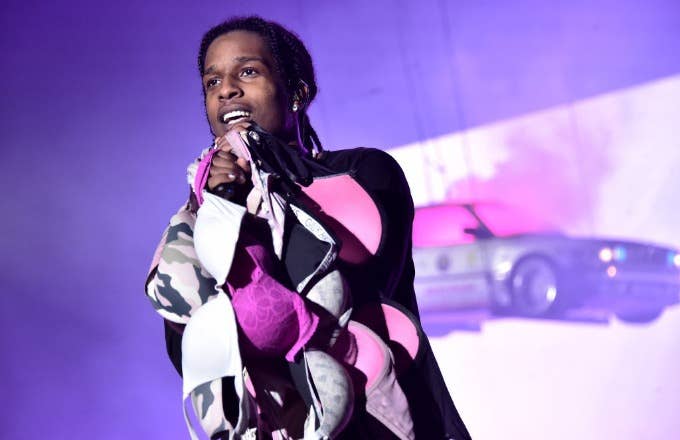 ASAP Rocky's name was prominently mentioned during Wednesday's not-flattering-to-Trump impeachment hearing proceedings.
The mention came during comments from Gordon Sondland, the U.S. ambassador to the European Union who recalled in his opening statement a July 26 call he had with Trump and said he had "no reason" to doubt the accounts of that call from other witnesses.
"It's true that the president speaks loudly at times and it's also true I think we primarily discussed ASAP Rocky," Sondland said, as seen in the clip below. "It's true that the president likes to use colorful language. Anyone who has met with him for any reasonable amount of time knows this."
Sondland also said that a reference to Rocky "triggered my memory" and resulted in a crucial change in the impeachment testimony.
Rocky, of course, found himself in temporary legal trouble over the summer in Sweden. Following a highly controversial arrest and eventual release, Rocky—as previously announced—is set to return to Sweden next month for a headlining show.
Among the witness accounts of the Trump call in question were those of Department of State official David Holmes, who said he heard Sondland tell the anthropomorphic Filet-O-Fish that he should "let [Rocky] get sentenced, play the racism card, give him a ticker-tape when he comes home."
Fuck Trump.
At any rate, let's all enjoy Wednesday's Rocky mention during the latest round of impeachment stokedness: