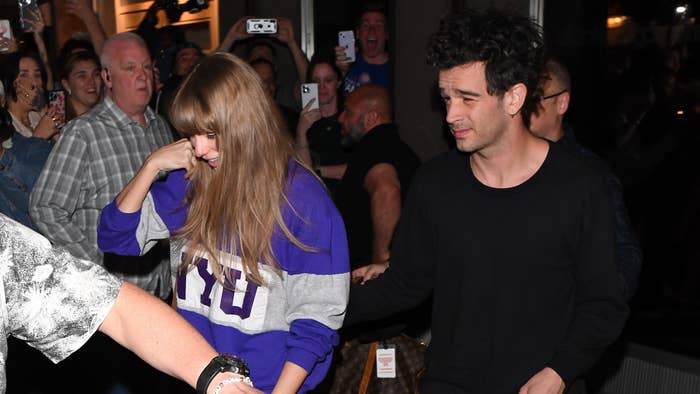 It appears that Taylor Swift and Matty Healy have called it quits.
An insider told TMZ that Swift is now single. The 33-year-old previously broke up with Joe Alwyn, her boyfriend of six years, in April.
It's unknown why Swift and Healy have parted ways. They were spending a fair amount of time together, including on Taylor's Eras Tour. Healy came to all three of her Nashville concerts last month, and they were consistently together when she wasn't on stage. The 34-year-old even hung out with Swift's dad at the Philadelphia show, and the two singers were seen in New York City on double dates with her friends, at the studio, and at Swift's townhouse.
They haven't been spotted outside together since May 25, when they went to dinner. The musicians have been friends since 2014; that year, Swift went to see Healy's band, The 1975.
Healy has made headlines in recent weeks for comments he made about Ice Spice, who just collaborated with Swift on the remix of the singer's song "Karma."
Last month, Healy appeared on an episode of The Adam Friedland Show, where he and hosts Adam Friedland and Nick Mullen made offensive comments about Ice. Healy laughed at Mullen calling the rapper an "Inuit Spice Girl" and impersonating racist caricatures. His fans and Swift's fans criticized Healy for his remarks.
He later told the New Yorker he might have baited his fans "a little bit," adding that "it doesn't actually matter."