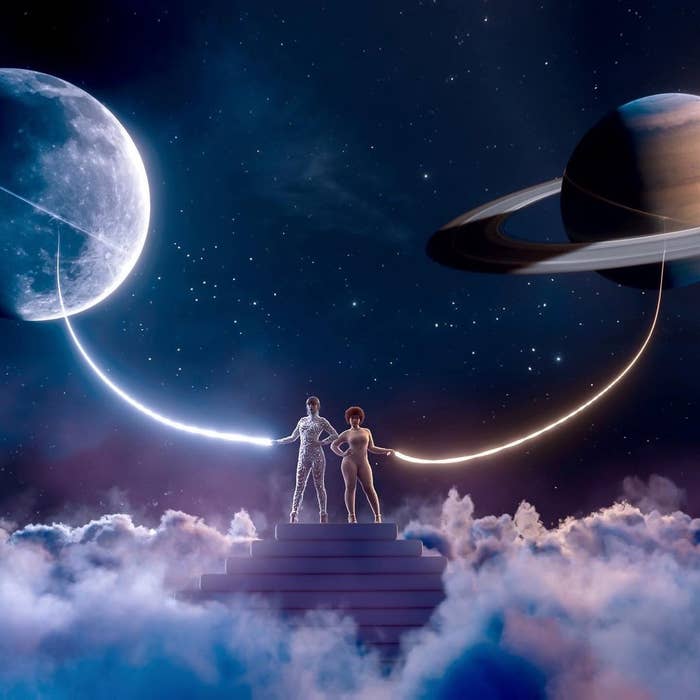 Taylor Swift has tapped Ice Spice to appear on the remix of "Karma" for the deluxe album Midnights (The Til Dawn Edition).
Swift, 33, announced the feature on Instagram Wednesday, writing of 23-year-old Ice Spice, 'I'm a massive fan of this brilliant artist and after getting to know her I can confirm: she is THE ONE to watch."
On her own IG, Ice Spice added, "thxx @taylorswift for being the coolest person on earth ilu."
While Taylor had nothing but kind things to say about Ice Spice, people remembered an appearance by Swift's rumored boyfriend Matty Healy of The 1975 on the since-removed episode of The Adam Friedland Show in which offensive remarks were made about the "In Ha Mood" rapper. Ice was referred to as an "Inuit Spice Girl" and "chubby Chinese lady" on the podcast. Even though they have not confirmed that they are dating, Swift and Healy have been spotted together on several occasions over the past few weeks.
The deluxe version of Midnights also features a new version of "Snow on the Beach" with more vocals from Lana Del Rey. Swift said the two got into the studio upon hearing the demand for more input from Lana.
Hear the Ice Spice remix of "Karma," and the rest of Taylor Swift's Midnights (The Til Dawn Edition), below.