The Game Claims He Used to Make Kylie Jenner Frosted Flakes 'When She Woke Up'
First Kim, now Kylie?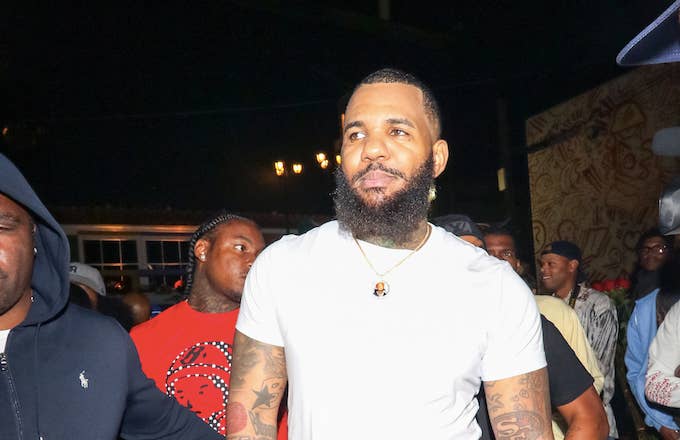 Getty
Image via Getty/gotpap/Bauer-Griffin/GC Images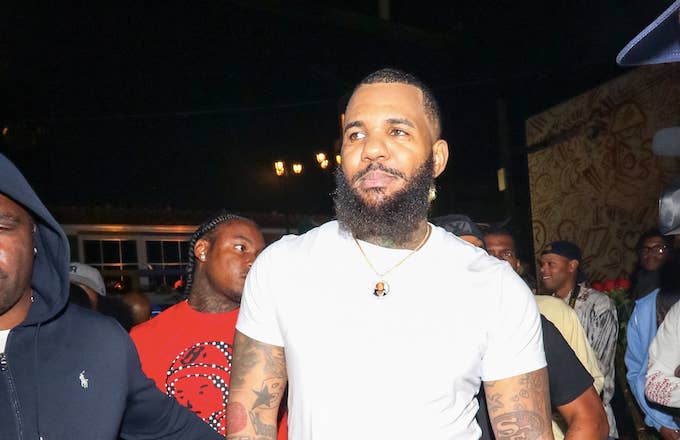 The Game continues to make bold claims about the Kardashian-Jenner family.
The Compton MC drew criticism this week over a sexually explicit track that included lines about Kim Kardashian: "I held Kim Kardashian by her throat, n***a," he raps in the snippet. "I made her swallow my kids until she choke, n***a / I should apologize cause 'Ye is my folks, n***a." 
Well, The Game has now dragged Kim's little sister Kylie Jenner into this mess. 
On Saturday morning, DJ Akademiks posted another clip filmed during The Game's studio session. An unreleased track is heard playing in the background, with some suggestive lyrics about the 21-year-old beauty mogul.
"Her sister made a billion in makeup. I used to make her Frosted Flakes when she wake up," The Game raps.
Kim and Kylie have yet to respond. The Game, however, defended his lyrics about Mrs. West on social media Friday. 
"I said what I said," he declared in an Instagram story. "I didn't start rapping to be a nice guy. I speak my truths to my fans. If you don't like it, don't listen to it. Fuck you."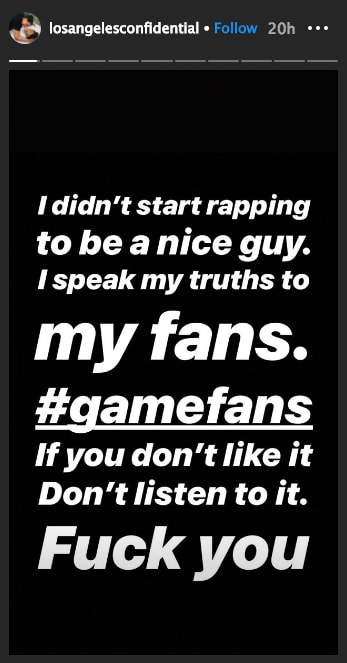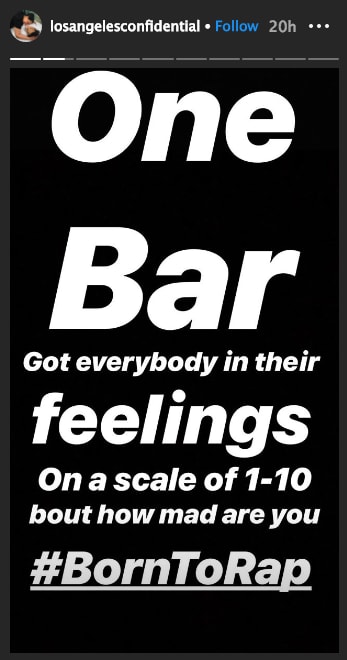 The 39-year-old rapper claimed he had "f**ked three Kardashians" in 2016 track "Sauce." He spoke about the lyrics during an appearance on The Wendy Williams Show, but refused to identify which sisters he allegedly slept with.
"You know what, this is what I'll say. I'll tell you this. Kanye [West] is a really good friend of mine," he told Wendy. "And they got really, really beautiful kids, and I don't want to disrespect their family."