The Game Gets Explicit About Kim Kardashian on New Song Preview
This isn't the first time that the Los Angeles rapper has mentioned Kardashian.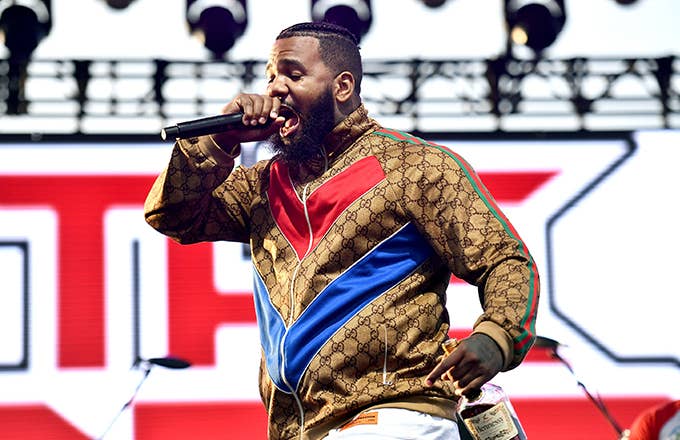 Getty
Image via Getty/Scott Dudelson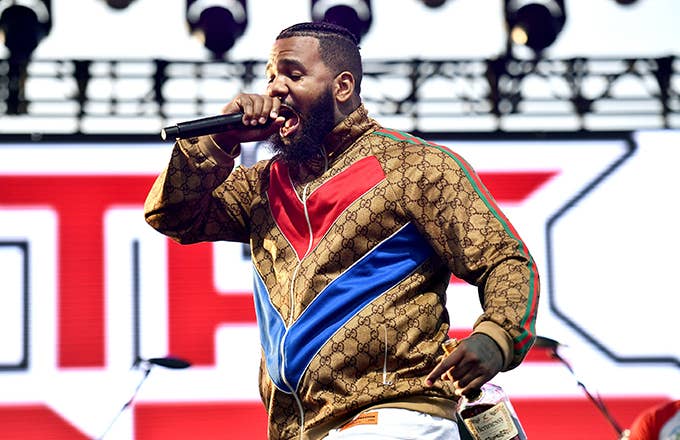 The Game isn't messing around when it comes to his new material. In a new a clip from an upcoming song, the rapper gets graphic about a certain reality star. "I held Kim Kardashian by her throat, n***a," he raps in a video of him showing off the unreleased music. "I made her swallow my kids until she choke, n***a / I should apologize cause 'Ye is my folks, n***a." Needless to say, Kanye West will not be pleased with The Game's lurid lyrics.
The Game has previously claimed that he's slept with Yeezy's wife numerous times, but this is the first time that he's saying it so explicitly on record. 
When asked about his relationship with Kardashian back in 2016 on The Wendy Williams Show, The Game was a lot more respectful. "I'll tell you this, Kanye is a really good friend of mine and he's got really beautiful kids and I don't want to disrespect their family," he explained.
Kanye hasn't taken too kindly to people disrespecting his wife, so it shouldn't be too long until he has something to say about The Game's comments. Remember, when Ye found out that  Drake was following her on Instagram, he demanded an apology. Eventually, Drizzy stopped following her altogether.