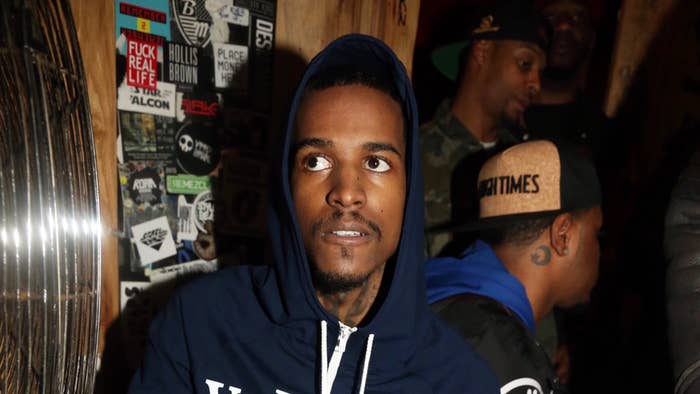 Lil Reese has another legal case on his hands.
According to online jail records, the Chicago-born rapper was arrested last month on aggravated assault charges. Reese—legal name Tavares Lamont Taylor—was booked into Harris County Jail on May 19 and initially denied bond. Records show he was booked just five days later on the same charge, but had his bond set at $60,000.
The details of Reese's arrest have not been revealed, though records indicate the alleged assault was against a family member. News of the case comes more than a year after Reese got into a physical altercation with his girlfriend and was subsequently charged with misdemeanor domestic battery.
"That shit was fake," he told Fucious TV about the 2021 charge. "That was just an argument going on. Someone seen us arguing and called the police, so when the police came they already knew who I was. So they were like, 'Aight, we finna just lock him up.'"
He went on to say he never laid on a hand on his girlfriend.
That incident came about two weeks after Reese suffered a gunshot wound in a Chicago parking garage. The shootout reportedly went down after a man accused Reese and his associates of stealing his son's Dodge Durango.
Reese's Instagram page has not been updated since May 15, the day he celebrated the birth of his and Kimani's daughter Kai'ri Harley. 
"I just had a baby girl 😍 she so fucking pretty," he captioned the photos of the newborn. "I'm finna fall the fuck out ion even suppose be posting these pics but fuck it."
Reese's next court appearance is scheduled for Aug. 16. Stay tuned as more details about the case become available.