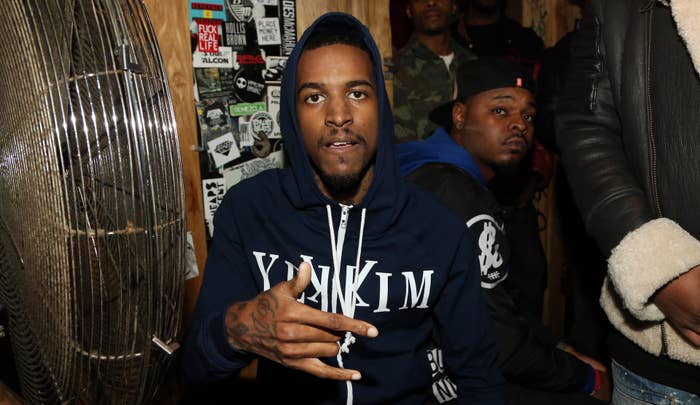 Just two weeks after surviving a shooting in his hometown, Lil Reese has been arrested for allegedly getting into a serious physical altercation with his girlfriend.
TMZ reports the 28-year-old Chicago rapper was arrested on May 29 around 10:30 PM, after his girlfriend told cops the couple got into a heated argument that allegedly turned physical. According to the police report, she claims Reese pulled her hair and punched her in the face, causing an abrasion that was visible to the responding officers.
Reese was arrested and charged with misdemeanor domestic battery. He was later released after posting a $10,000 bond.
The arrest comes just two weeks after Reese was wounded in a gunfight that broke out after a man tracked his son's stolen car to a Near North Side parking garage and tried to detain the people inside. As the father confronted Reese and the others inside the vehicle, another person started to open fire. The two parties exchanged more fire, leading to three people—including Lil Reese—being wounded. 
Currently, it's unclear what started the shootout or if Reese was even the intended target. When the rapper was initially questioned by authorities, he said he was only there to buy marijuana. Witnesses described the incident as "weird" since the parking garage is connected to a luxury high-rise condominium in a busy area. 
Reese took to Snapchat following the incident to shut down rumors about the shooting. "I'm good," he wrote in a story. "I'm not blind or shit. Don't believe what you seeing on [the] internet. I don't even kno where tf they getting all these fake ass stories from."