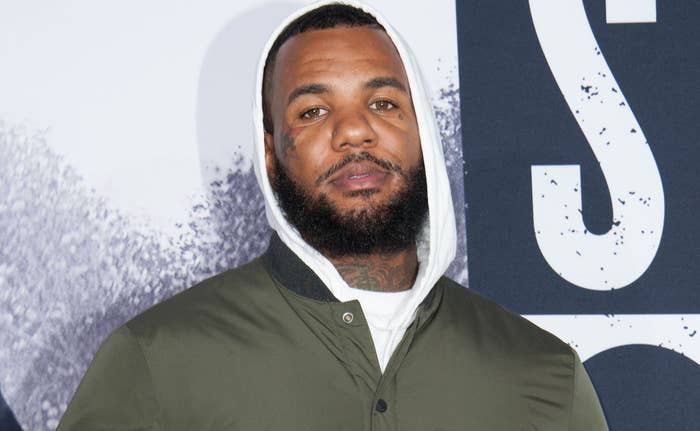 Back in 2019, Funk Flex, Ebro Darden, and T.I. made waves on social media after revealing their Top 50 rappers of all time. One name that was left off each of their rankings was The Game, who apparently has used the slight as motivation for his new album.
The Compton rapper took to Instagram on Monday to remind the trio that he hasn't forgotten about being left off their Top 50 Rappers lists.
"@oldmanebro @funkflex & @troubleman31…… I ain't forgot about these lists…," Game wrote in the caption of his post. "#DRILLMATIC coming soon…. HURRICANE GAME LIVES y'all shoulda just threw my baby mamas in there too !!!!"
The Game's comments arrive as he's been busy at work on his upcoming new album, Drillmatic. Entirely produced by Hit-Boy, the forthcoming LP is expected to feature his recent collaboration with Kanye West titled "Eazy," which debuted at No. 49 on the Billboard Hot 100 to earn the Compton rapper his highest-charting song in almost 15 years. 
The Game has recently teased the album in several Instagram posts. "They call my n***a @hitboy for a reason. Watch this rq #albummode" he wrote in one post. "Day 2 & the album ½ way done… smokin n***as like a roach this year. #albummode," the Born 2 Rap rapper wrote in another. 
"The logo & the music is back," Game wrote in the caption of another post. "Watch my next album be my flex album !!! @hitboy."
Check out the Game teasing his upcoming Drillmatic album in the Instagram posts below.