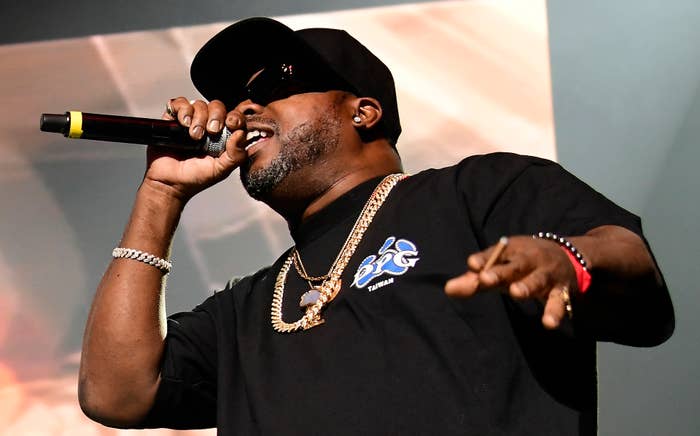 Daz Dillinger is calling out Suge Knight after the former Death Row boss credited the Dogg Pound producer with being the true architect behind Snoop Dogg's 1993 album Doggystyle.
During a recent conversation with TMZ, Suge claimed that Daz—more so than Dr. Dre—was responsible for crafting the soundscape of Snoop's debut LP. 
"He did the whole — he did everything on Doggystyle," Knight explained. "By himself. The whole album was done. He did everything. He produced it." 
According to Suge, Dr. Dre attached his name to many of the album's Daz-produced tracks.
"So when it was time to come out, the streets said, well, they want Andre to be on it," Suge shared. "And Andre said, 'I want to be on there.' So Andre went to Daz and said, 'Look man, let me say it was produced by me, and put my name on it. You'll get paid, but let me be the one who produced it.'"
On Monday, Daz refuted Suge's comments in a video shared with TMZ, as he blasted Knight for handling Death Row's business dealings in a "shady" manner and "just covering shit up."
"Hey—Dr. Dre is the best producer in the motherfucking world," Daz said. "I did not have nothing to do with that [Doggystyle]. Dr. Dre did that on his own, Suge Knight is lying, I ain't sign a motherfucking thing. … All that shit he was said was a motherfucking lie. … That bitch n***a lying, beat him up."
Watch Daz Dillinger's full response to Suge Knight's bold Doggystyle claim in the video below.