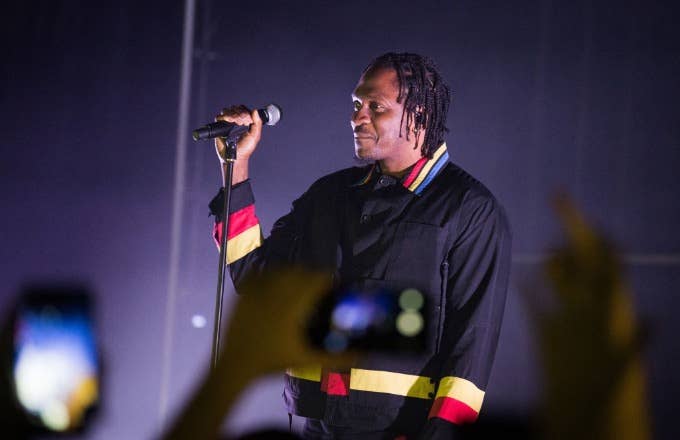 Typically, I'll begin articles about a single social media development with a few asshole-ishly constructed lines about how ridiculous it is to write articles about such a thing. When it's Pusha-T doing some tweeting, however, I'm fully invested with zero desire for mockery. 
Seemingly out of nowhere Wednesday, King Push—noticeably without dropping any names—threw down the gauntlet for 2019 with a single tweet. Per the G.O.O.D. Music boss, someone ("Draaaaaaaake?!?!") who previously tried and failed wants to try again. He's not having that. "I'm hearing you wanna try again," Push said. "I'm not gonna play with you, any of you."
Of course, fans were exceptionally quick to connect the tweet to Drake, i.e. the same Drake who was recently determined by Soulja Boy to have been "bodied" by Pusha during their intense back-and-forth last year. Grab a few examples of fans doing that below, with varying degrees of candor:
Also, this one deserves a mention solely for being so goddamn funny:
Hopefully, all of this will result in my long-held dream of a Pusha-T remix of Drake's "Summer Games" featuring Robert Smith.