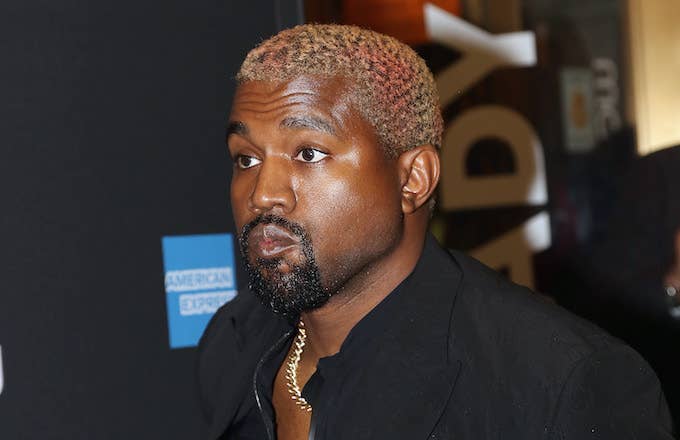 UPDATE 5:10 p.m. ET: Kanye West has since deleted the tweets, although what he initially said can be read below.
See original story below.
Kanye West and Drake's beef never really came to much of a conclusion and instead just simmered after re-sparking in dramatic fashion earlier this month. Ye called out Drizzy in September for not denying rumors of him hooking up with his wife Kim Kardashian. Drake then followed Kim on Instagram, a move Kanye apparently found out about on Saturday morning.
"I never knew till this morning that Drake followed my wife on Instagram back in September," Kanye tweeted with a screenshot of an article about the offense. "I had to bring this up because it's the most fucked up thing of all and I just saw it this morning. Imagine having a problem with somebody and they follow your wife on Instagram."
The rumors regarding Drake and Kim K surfaced when fans stretched to connect the hook from "In My Feelings" to the media mogul. She denied it ever happened, but the rumor eventually reached Kanye. "Never threaten my husband or my family," she later wrote. "He paved the way for there to be a Drake."
"We truly wish this man the best and pray that he will find the same happiness that we have," Kanye continued on Twitter. "Love everyone."
Drake hasn't directly responded, but he did at least recently share paintings by his son Adonis on Instagram.