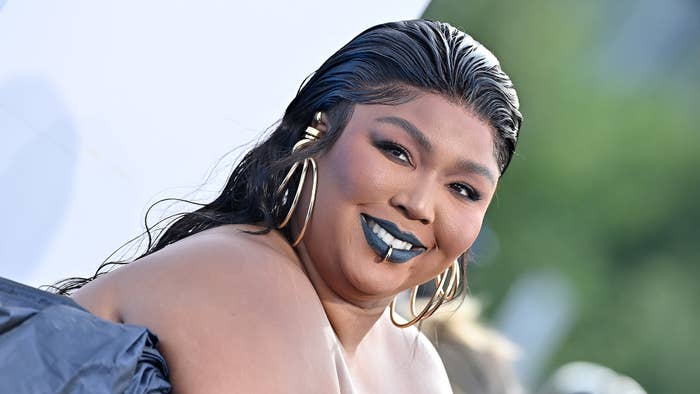 Lizzo picked up the award for Video for Good at the 2022 VMAs last night, and she's now shared a message on Twitter to clarify comments she made during her acceptance speech.
"Lemme make one thing VERY clear—I wasn't addressing anybody in my speech last night," wrote Lizzo, who won her award for the "About Damn Time" music video. "I was addressing EVERYBODY💋💋💋."
Upon accepting the Video for Good award on Sunday night, Lizzo made some pointed comments that some read as a response to her haters.
"Your vote means everything to me, it means everything to making a change in this country. So remember when you're voting for your favorite artists—vote to change some of these laws that are oppressing us," she said in her acceptance speech, while also thanking her fans for supporting her. "And now, to the bitches that got something to say about me in the press... You know what, I'm not going to say nothing. They be like, 'Lizzo, why don't you say something? Why don't you clap black?' Because, bitch, I'm winning."
Her speech came just days after comedian Aries Spears faced backlash for comments he made about Lizzo that have been widely criticized as being fatphobic. When asked about her in an interview with The Art of Dialogue, Spears said that he "can't get past the fact that she looks like the shit emoji."
The former Mad TV actor continued, "She got a very pretty face, but she keeps showing her body off n***a, like c'mon, yo. I'm sorry. Listen, I ain't the most in shape n***a in the world, but when you funny and you got swagger and confidence and you decent looking—I think I'm at least handsome—you get pussy. But a woman that's built like a plate of mashed potatoes, you're in trouble."