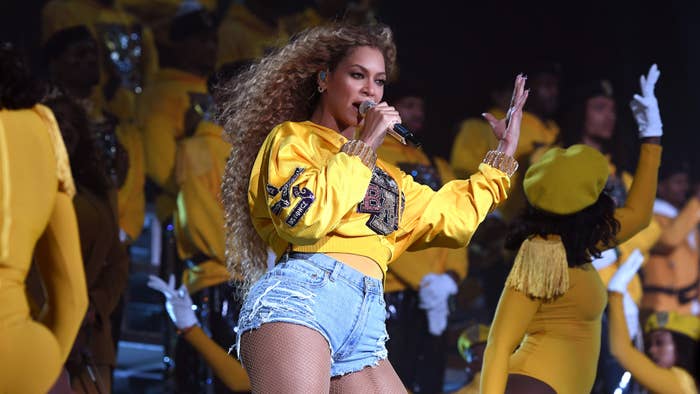 Representatives for Beyoncé have said that the singer will be removing the ableist slur "spaz" from her newly released album Renaissance, CNN reports. The track in question, "Heated," sees Beyoncé singing, "Spazzin' on that ass, spazz on that ass." The offensive term is derived from "spastic," which refers to the medical condition spastic cerebral palsy.
Reps for the singer told CNN in a statement that "the word, not used intentionally in a harmful way, will be replaced." It's currently unclear when the new version of "Heated" will become available. 
Back in June, Lizzo faced backlash for using the same ableist language on her song "Grrrls" and updated the track after receiving criticism.  
"It's been brought to my attention that there is a harmful word in my new song 'GRRRLS.' Let me make one thing clear: I never want to promote derogatory language," Lizzo wrote at the time. "As a fat black woman in America, I've had many hateful words used against me so I understand the power words can have (whether intentionally or in my case unintentionally). I'm proud to say there's a new version of GRRRLS with a lyric change." 
In other news, Renaissance is projected to debut at the top spot on the Billboard 200 with an estimated 275,000 to 315,000 equivalent album units, according to Hits Daily Double. It will be Beyoncé's seventh No. 1 album.