Janelle Monáe Posts 'Titties Out for the Next 15 Years' After Sharing NSFW "Lipstick Lover" Video
Janelle Monáe has announced her new album 'The Age of Pleasure,' and to coincide with the news she's shared the NSFW music video for "Lipstick Lover."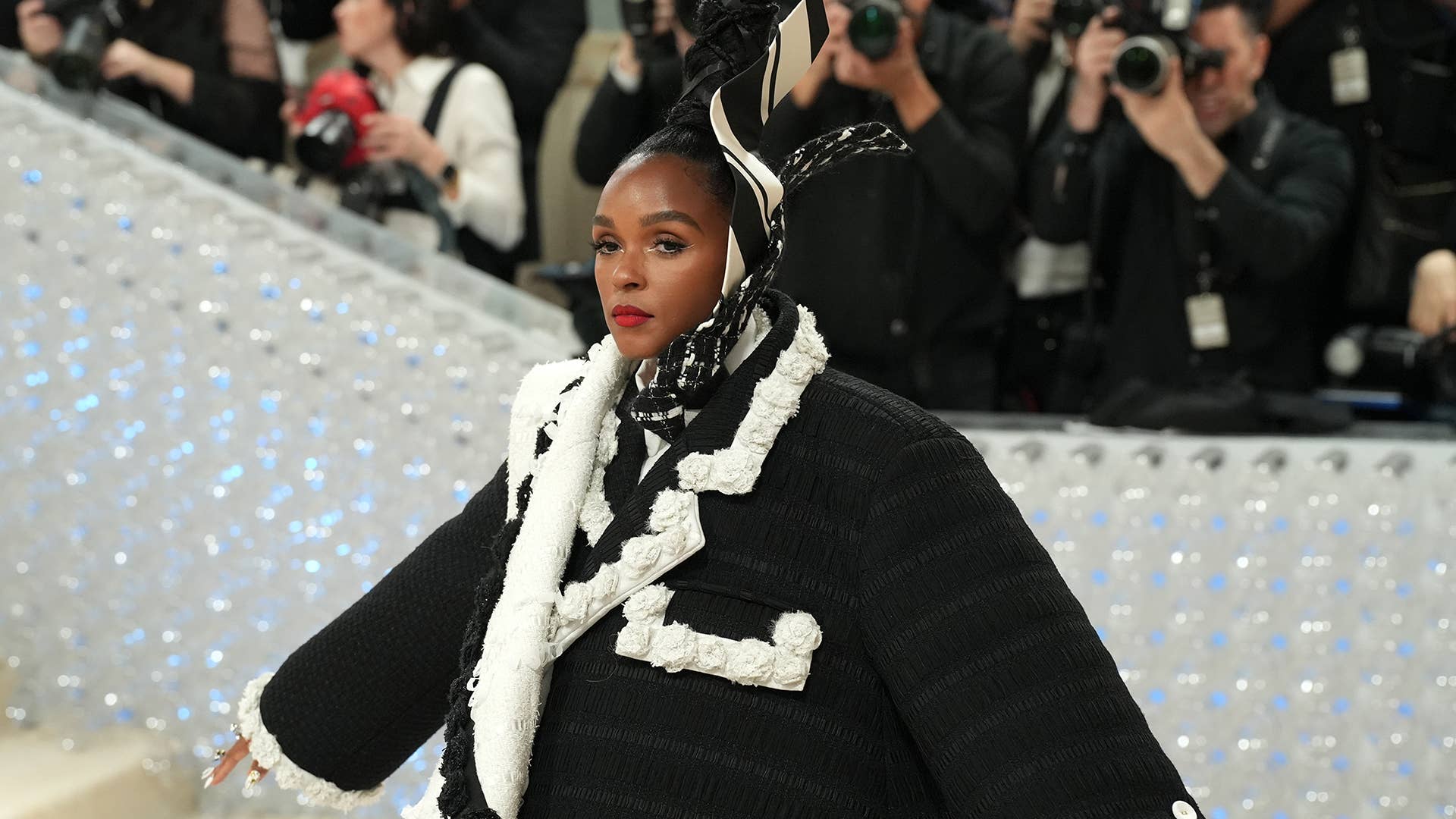 Getty
Image via Getty/Sean Zanni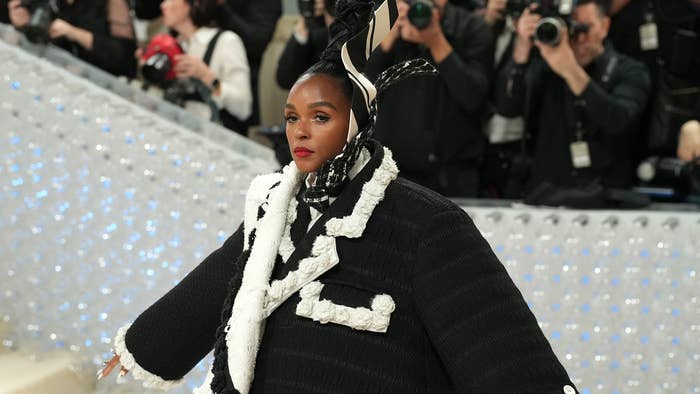 Janelle Monáe has announced her new album The Age of Pleasure, and to coincide with the news she's shared the NSFW music video for "Lipstick Lover."
The singer-songwriter and actress gets sensual and sweaty in the new video, which features various scenes in which she's topless. The video is age-gated on YouTube due to the nudity, but it comes not long after she trended on social media for flashing her breasts during an event celebrating the announcement of the new album. 
"As we enter into The Age Of Pleasure, 'Lipstick Lover' is our freeassmothafucka anthem inspired by f.a.m. for f.a.m.," said Monáe in a statement alongside the release of the music video. "This is our oasis made with love, rooted in self-acceptance, throbbing in self-discovery, and signed with cherry red kisses from me to you." In a tweet, she added, "Titties out for the next 15 years."
Monáe's sexual freedom isn't completely newfound, she's been publicly embracing her sexuality for years now, but it is an evolution from the early days of her career when she was known for her androgynous style. Monáe routinely wore suits and tuxedos to red carpets and topped best dressed lists—she still does both but she's clearly more comfortable showing skin than she once was.  
The Age of Pleasure is due to arrive on June 9, serving as the long-awaited follow-up to her critically acclaimed 2018 album Dirty Computer. While it's been a while since she's dropped a new full-length, she has shared a number of non-album singles over the past few years. She's also been busy with a number of TV and movie projects, most notably Glass Onion: A Knives Out Mystery, for which she received overwhelming acclaim for her performance.
Check out the video for "Lipstick Lover" here and listen to the song below via Spotify.