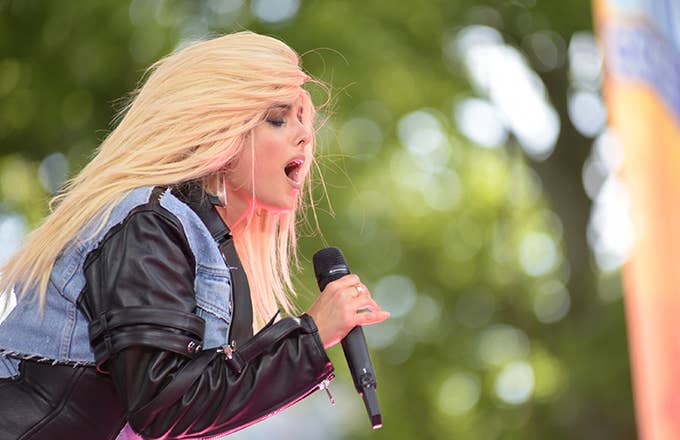 Bebe Rexha has been steadily building buzz thanks to a number of strong singles, with the country-tinged Florida Georgia Line "Meant to Be" in particular reaching the No. 2 spot on the Billboard Hot 100. Now, after teasing her fans with a series of EPs, she's finally delivered her long-awaited debut album, Expectations.
Featuring the previously released singles "I Got You," "Meant to Be," and "I'm a Mess," Expectations could very well be Rexha's breakthrough moment as a solo artist. Accompanied by appearances from the likes of Quavo, Tory Lanez, and Hit-Boy, she couldn't have assembled a stronger team for her big moment.
Bebe Rexha has had a huge year, even though she caused a bit of a stir when she appeared on Rita Ora, Cardi B, and Charli XCX's controversial song "Girls." Not long after the song hit streaming services, Hayley Kiyoko criticized the song, accusing the song of fueling "the male gaze while marginalizing the idea of women loving women."
As Rexha confirmed on her Twitter, Expectations has already been certified gold on its first day of release. Listen above.