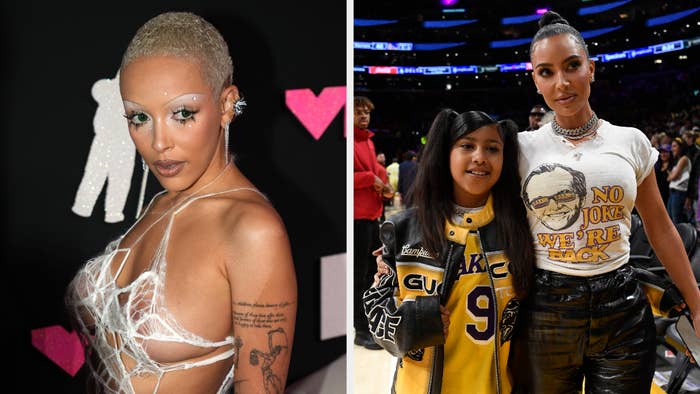 In the clip, North, who at the time was 6 years old, performed a remix of ZaZa's "What I Do" to close off the Yeezy Season 8 show at Paris Fashion Week in 2020. "What are those? These are clothes / What are those? These are clothes," she sang, moving Kim to tears.
On "97," Doja riffs off the meme as she raps "Yeah, said these are clothes, motherfucker, what are those?"
Elsewhere on the track, the 27-year-old rapper addressed the controversial Threads post about her fans that led her to lose over 300,000 followers on Instagram. "Pull up and they smiley instead (actin' stupid)/Like they wasn't tryna fight me in Threads ('bout some music)" she says.
Although North has yet to sing live in front of an audience again, the now 10-year-old frequently goes viral on the TikTok account she shares with her mom. Leaning further into her artistic heritage, she recently recreated a 2004 era look of her dad.