Best song?
Ecleen: "Can't Wait" is it, baby. It's the song to send in voice memo clip form to your lucky lover, and the one I immediately ran back upon first listen; a truly sweet, infinitely re-loopable jawn. There's a delightful run of melodic songs in the middle of the album that finds Doja smoothly oscillating between different bags, both sonically and emotionally with hard-landing raps and tender-heart vomits. "Can't Wait" is the strongest of that batch. I also really enjoy "Wet Vagina."
Eric: "Can't Wait." It's almost unfair how good Doja is at rapping and singing on this song. "97" goes crazy too.
Jessica: It's a tie between "Ouchies" and "WYM Freestyle." "Ouchies" is a fun record that finds rapping over a hard-hitting and alarming beat. "WYM Freestyle" is another rambunctious rap song that would go off at a festival live event. The song shows Doja rap skills. I think Doja Cat is at her best when she leans into the more uptempo and hard-rap songs.
Jordan: It's a three-way tie between "Agora Hills," "97," and "Balut."
Kemet: I would honestly stamp a few. "Fuck the Girls," "Skull and Bones," and "Agora Hills" are all pretty undeniable in terms of replay value. But I'll opt to zero in on "Gun." The latter track is reminiscent of the aerial vibes that are consistent on 2019's Amala, which is arguably still her best project to date according to day ones and depicts Doja in what feels like her rawest state of creativity. On "Gun," her flows are on Elastigirl, her wordplay is on Scrabble, and the concept is whimsically entertaining. That's a classic Doja formula of success, and when all cylinders are firing off in that way, the results are always undeniable.
Liam: "Attention" initially was a favorite, but "Can't Wait"stuck out the most. It's a song that flexes everything Doja can do. She picks an amazing beat, creates a stunning hook, then proceeds to spit for four minutes straight. It's reminiscent of the Doja Cat we fell in love with, while simultaneously indicative of where Doja is taking us.
Biggest skip?
Ecleen: I essentially like all of the new songs more than I like the singles. Going to be skipping those for now.
Eric: "Demons." I'm not sure why she picked that as a single. I'm also a little surprised she's giving "Agora Hills" the single treatment when there are so many better songs on here (although I'm sure it'll do numbers and please her pop audience).
Jessica: I'm not really a fan of "Often." It's the slowest track on the album, and I didn't really come to this project to hear Doja Cat singing over a classic-type hip-hop beat.
Jordan: "Gun" just messes up the pace for me right before Doja gets into a crazy run of tracks from "Go Off" to "Attention."
Kemet: Sorry to whoever may be offended, but I'm gonna go with "Wet Vagina." Simply put, the clangorous, metallic records don't work for everyone. Doja's performance is OK—a bit repetitive though the density increases once she gets into her verses. But off rip, "Wet Vagina" feels like one of those ear-splitting records that will make you hurry to turn the volume down. Maybe it'll hit different in an outside setting. But I personally wouldn't put it on the aux.
Liam: There isn't a bad song on this album, but in a project of this size, there's bound to be one that doesn't stick against the rest, and for me that is "Agora Hills."I like the song, but it's "You Right" 2.0. This album is Doja flexing her ability to do something entirely different than what she's given us, but "Agora Hills"is nothing new.
Best thing about the album?
Ecleen: The best thing about the album is the sexy ease with which Doja flaunts her one-of-one range as a rapper and singer. Like other best-of-the-year contenders this year, Doja proves that producing from a place of freedom is always a good idea.
Eric: Doja's rapping. Remember all that talk about whether Doja is a "rapper" or not? After hearing this album, that discourse feels like it was a million years ago. Not only is Doja a rapper, but she also just dropped an album with some of the best, most inspired rapping we've heard from a major artist all year. No wonder Drake pushed his album back (kidding). It's not like she completely abandoned her gifts as a pop vocalist to drop a rappity-rap-ass album that didn't play to her strengths though. She threaded the needle, putting together an album with a lot of great rapping and accessible production and catchy hooks. Doja has joined a very elite group of artists who can sing and rap this well.
Jessica: From the beat selection to production and vocal delivery, Scarlet is a rap album. Although there are moments that incorporate R&B and pop, I love the fact that Doja Cat really leaned into her rap side, proving a lot of her early critics who said she wasn't a rapper wrong.
Jordan: Even though Scarlet was being marketed as a pure rap album, there are a lot of different flavors of Doja present. She puts together a buttery hook on "Agora Hills," delivers the bars she promised on songs like "97," but still finds time to show off her other pockets throughout the album.
Kemet: The fact that she did it with no features. There's always a sweet spot in an artist's career where the level-up leads to more access— this often comes in the form of unnecessary top-shelf guest appearances being stuffed into an album for the purpose of making a moment, song, or project feel bigger than it is. Scarlet is a breath of fresh air in that regard. Shoutout to whoever played with Doja's name and pen, because riding solo here kept the spotlight on her pure and peerless level of talent. She proved her ability to create heat with no gimmicks. Gotta respect it.
Liam: Beat selection hands down. There isn't a beat on this tape that doesn't get my head bobbing. We know Doja can do whatever she damn well pleases, and do it at a level that very few artists can. I also say beat selection because when you have a project with a production at that level, it's easy for the beats to outshine the artist. Doja shows us there's nothing that's going to outflex her artistry.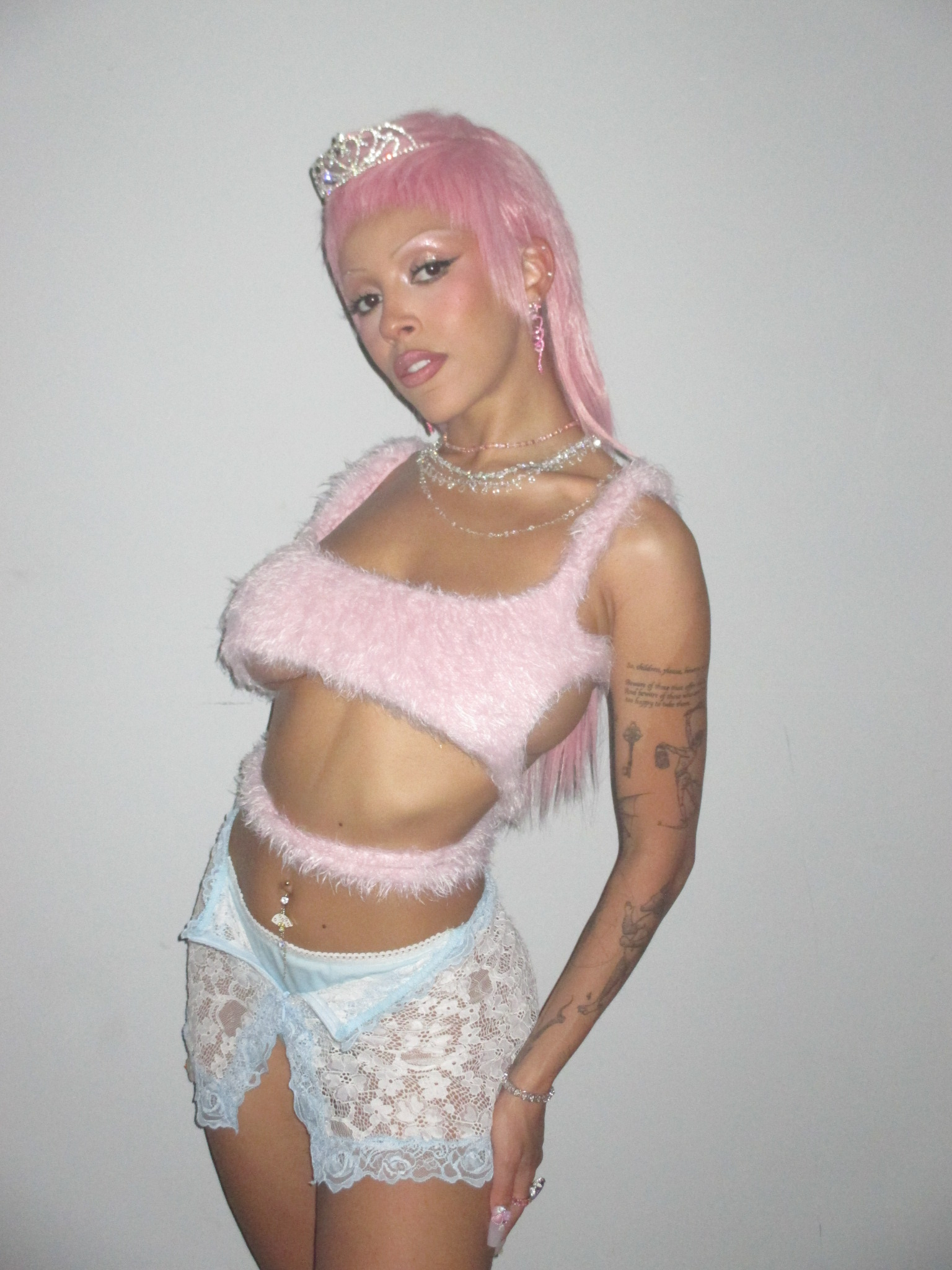 Worst thing about the album?
Ecleen: The worst thing about the album is the cloud over it—specifically her initial fan base-alienating comments (which she quietly addressed yesterday) and satanist rumors based on selective imagery and language choice. Upon first listen, by track 11, I audibly laughed as the trollery of it all was evident. Hopefully, people will tap in long enough to enjoy the actual offering and lean into this line to let that demonic rendering die: "Y'all been pushin Satan this and Satan that/My fans is yellin 'least she rich' you need that pact…trust me baby God don't play with hate like that/So you gon' be real upset when he pick Cat."
Eric: The narratives. This album is full of great music, but on some corners of the Internet, all you'll see are comments about how she's a satanist who sold her soul to the devil. Yes, Doja evoked dark imagery in her music videos and on social media during this rollout, but she's always been a bit of a troll, intentionally riling people up for years. I'm surprised people are taking it so literally. Playing with satanic imagery is a trick that artists have been using to stir up attention for decades, including contemporary rappers like Playboi Carti and Lil Uzi Vert. And I haven't seen them get this much heat for it. There's a double standard here, but that's a conversation we'll have another day. In the meantime, I hope people can put these narratives aside and enjoy the music.
Jessica: Because I was so into the rap elements, I could've done without some of her singing moments on songs like "Often," "Shutcho," and "97." Doja has a beautiful voice—it's just that I didn't think it was super necessary.
Jordan: There was nothing glaringly wrong with this album, besides not having as much straight rapping as I expected.
Kemet: Well, the rollout surely caused some people to jump ship. From the silver-screen music videos to the bloodied Scarlet figures that popped up in cities like Chicago and New York City, Doja's pre-album moves were pretty fire to say the least. However, some people instantly got turned off when they peeped the demonic references among releases. Obviously, Doja was leaning into those devilish visuals on purpose (I mean, "Demons" and its accompanying visual—though it references The Shining—seems like it was inspired by a subconscious conversation with Lucifer himself). But it kind of distracted from the quality of her music. That's not to say that she should've played her cards differently. She still ate. They were just tarot cards, if anything, and that didn't sit well with some fans.

Liam: I've got no notes here.
Biggest surprise?
Ecleen: The whole thing. A true roller coaster, except it almost feels like I rode it backwards—the new bits are the high.
Eric: Doja has always been bold, so I'm stupid for being surprised about this, but I wasn't expecting her to come in guns blazing on songs like "Fuck the Girls" and "Ouchies." And I assumed she'd steer clear of the discourse around her Threads post, but she addressed it head-on on "97." She has a chip on her shoulder and I love it.
Jessica: Not many surprises for me. I kind of knew what to expect going into the album in terms of it being a rap-leaning project, containing lines about Satan, and not having any features.
Jordan: When the tracklist was revealed, I genuinely thought that Doja was trolling when she said there would be no features. But I'm surprised the lack of features didn't really take away anything from the album. Doja can command the 17 songs by herself, and even though I would've liked hearing her spar with another rapper on some songs, Scarlet still works without it.
Kemet: The biggest surprise on this album is that the self-proclaimed cash cow didn't make any cash grabs! Seemingly on command, Doja has the ability to make pop-leaning anthems that are guaranteed to pull in millions of streams and get cozy on the charts. Just look at the historic success of Planet Her's "Kiss Me More," which made history as the longest-running all-woman top-10 hit in Billboard chart history. However, Scarlet was loaded with mixtape vibes, in the sense that the focus was solely on the art of rap rather than the potential reach of a record. (She even put a freestyle at the end like she'd done old times.) In this era of music, even the best projects have that one song or two that's forced into the mix with commercial success in mind. If that was the case here, it's certainly not as glaring, so that was a pleasant surprise.
Liam: After 16 beautiful songs full of infectious harmonies and incredible verses, "WYM Freestyle" came as such a pleasant surprise, and I'm so happy she included it on the album. Similar to "Demons," Doja is talking her shit. As someone who wanted to show the world she can really rap, she did so by picking amazing hip-hop beats and not chasing the contemporary song. "WYM"is her way of saying, "I did that hip-hop shit because I wanted to, but if you give me some distorted 808s I'll kill that too."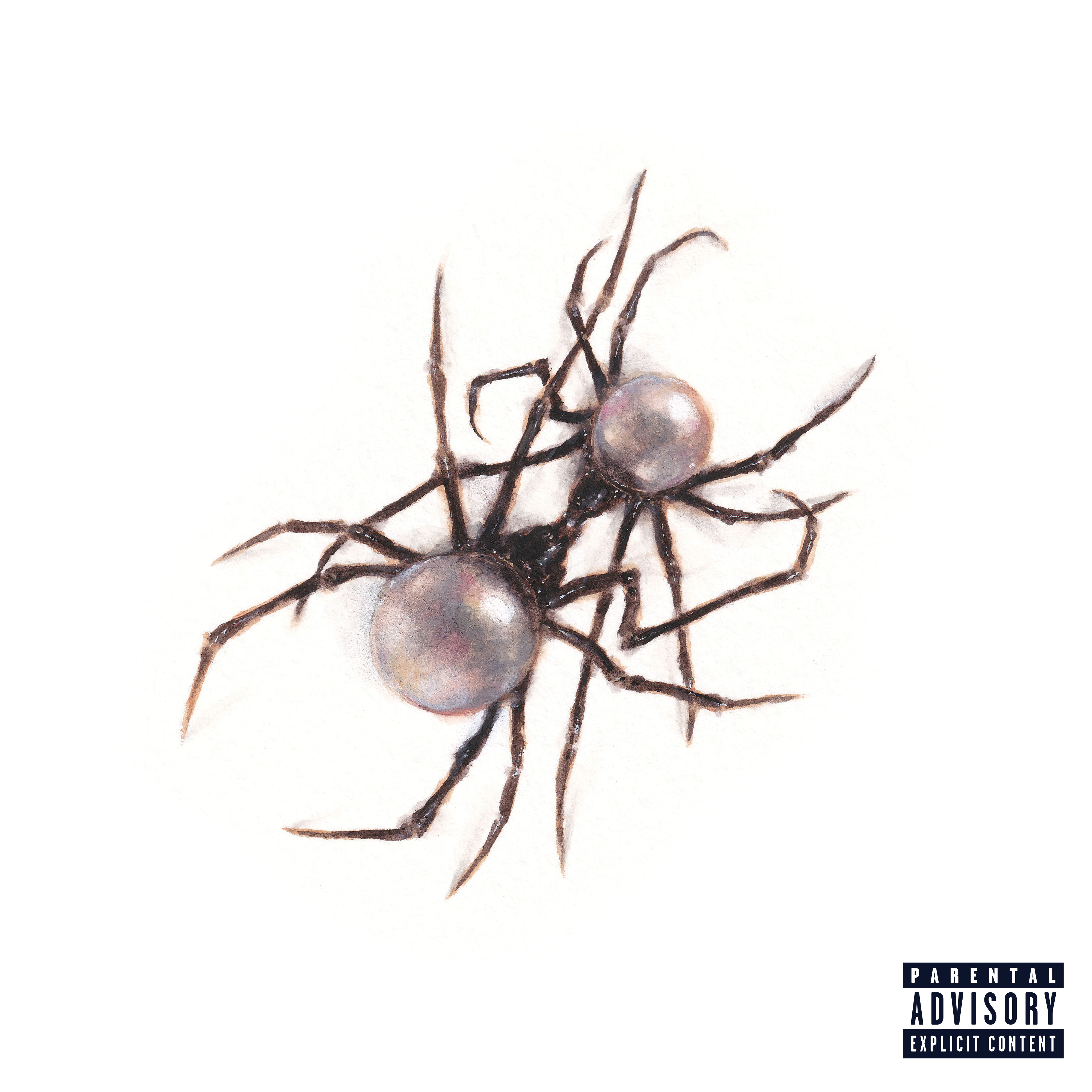 Favorite bar?
Ecleen: "She like it from the back, 'cause she don't ever front," on "Go Off." Followed by quite a few on "97" including "They ain't even ready spaghetti, baby, they sauceless."
Eric: It's far from her most clever bar on the album, but for some reason I love it when she says, "I ain't got no skeletons in my luxury walk-in," on "97." Partially because it's an extremely Doja Cat bar. And partially because it got me thinking about her actual luxury walk-in closet, and knowing Doja, I bet she actually does have a bunch of literal skeletons in it. And cobwebs. And bats. And vampire blood. (MTV, please reboot Cribs, so we can get to the bottom of this.)
Jessica: I don't have one right now?
Jordan: "I ain't got no skeletons in my luxury walk-in" and "You too high off the booboo to unpack me."
Kemet: Doja flexes her position as an all-star in the current class of hip-hop talent on "Balut." To do so, the platinum-selling, chart-topping artist references former NBA MVP, champion, and league hall of famer Shaquille O'Neal in a crowing bar that connects the dots between her dominance in the rap climate and his on the court. "Make the hoe kneel/she kill it like a O'Neal," she spits about her inferiors over an iridescent beat. It's an egotistical remark that's coded with wit and showcases her gifted ability to bar up on command.
Liam: My favorite line comes off the lead single "Attention": "My taste good, but I just had to redirect my cookin'/I coulda been an opener, I redirect the bookin'." These two lines perfectly exemplify Doja's intention with this album. She knows she can make an incredible rap album, she knows she can be the headliner, but it just took her a moment of realization and a leap of faith to show the world she can do it. It's not the entendre-filled clever rhymes that Scarlet is riddled with that I love most, but the moment she proved to the world that the old Doja is gone—this is who she is now.
Final thoughts/Overall first impressions?
Ecleen: Every rap album I've gravitated toward this year has been experimental bliss. My main takeaway, and hopefully that of listeners and her peers as well, is to have more fun.
Eric: There's been a lot of talk lately about how there's a lack of new rap superstars in this generation. But she's right here. It's Doja. She checks all the boxes. She's already proven herself as an arena-ready artist with mainstream pop appeal, and now she's put out one of the best rap albums of the year. She has an I-don't-give-a-fuck energy, but still appeals to the masses. She has more musical range than almost all of her peers. Knowing Doja, I bet she could switch things up again and make a fuckin' country album next, but for now, she's one of the best rappers making music at this scale. Scarlet is a hell of a project.
Jessica: This isn't my favorite Doja Cat album right now, but I do think Scarlet is a win. From the production, beat selection, lyrical content, and vocal delivery, Doja shows that she is a wizard in every category. The album does a good job of highlighting her rap skills, while also blending some of those pop elements that she displayed on earlier projects. If people didn't agree before, this album will definitely put to rest the debate about whether she is a rapper or a pop star. She proves that she can wear both hats.
Jordan: Doja Cat is such a troll (you feel like you have to take everything she says or does with a grain of salt), but she was dead serious about Scarlet. Doja has repeatedly proven that she's an exceedingly talented artist with an impressive range, but this album further proves this with a wide array of tracks, bars, and beats demonstrating how deep her bag is. She sings with ease on "Often," crafts an impressive hook on "Agora Hills," and fires back at criticism she's received on "97," "Balut," "Skull and Bones," and other tracks. Scarlet does falter a bit because of the lofty expectations Doja set for herself by branding it a pure rap album; she is so good at making complete songs that subbing out her usual pop records for semi-boom-bap ones still makes this a contender for rap album of the year.
Kemet: She did the damn thing. On Scarlet, it feels obvious that Doja Cat is back to making the music that she actually enjoys laying down. I wouldn't be surprised if these songs were collecting dust somewhere on a hard drive, because a lot of them have the same tone, structure, and flair that made her a celebrity in the first place. Also, it's worth noting that she didn't compromise the depth of her bars for audiences that just want to vibe. And on the other side, she didn't make this a boom-bap album that's heavy on the lyrics but light on the overall feeling and aura. Scarlet is what balance looks like between ambiance and execution. As a fan, I'm happy with it.
Liam: Ironically, with Doja saying she's not giving us another pop album and that she's done with "selling out," she's become a star in her own right. She shines through her songwriting, beat selection, versatility, and pure infectiousness. Scarlet is undoubtedly my album of the year so far. Doja wanted to shed her skin (and fans) in this rollout to emphasize that if you're gonna love her, it's because she makes undeniable music. Scarlet is also full of odes to hip-hop legends; you hear Lauryn Hill on "Can't Wait," Nicki on "Go Off," and plenty more. She shows that she is a real student of hip-hop, she can rap, sing, and write a damn good hook, and she can do it at a level no one else is doing today. This album is a breath of fresh air after a stale year of hip-hop.