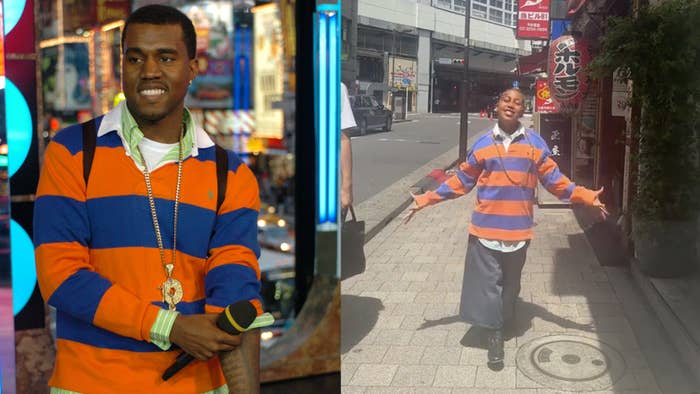 In a new TikTok, North West recreates a memorable outfit worn by her father back in 2004.
The "American Boy"-soundtracked clip, originally shared to Kim Kardashian and North West's joint TikTok account on Tuesday, was captured in Tokyo and sees the artist formerly known as Kanye West's 10-year-old daughter wearing a button-up shirt beneath a polo top. The joint account has shared multiple updates from Tokyo in recent days, including one in which Kim and North used hair as a jump rope.
Of course, this look was a crucial one for Ye at this point in his style evolution. In fact, North's outfit here completely matches one worn by Ye during an appearance on TRL in February 2004. That same month, Ye's acclaimed debut, The College Dropout, debuted at No. 2 on the Billboard 200 albums.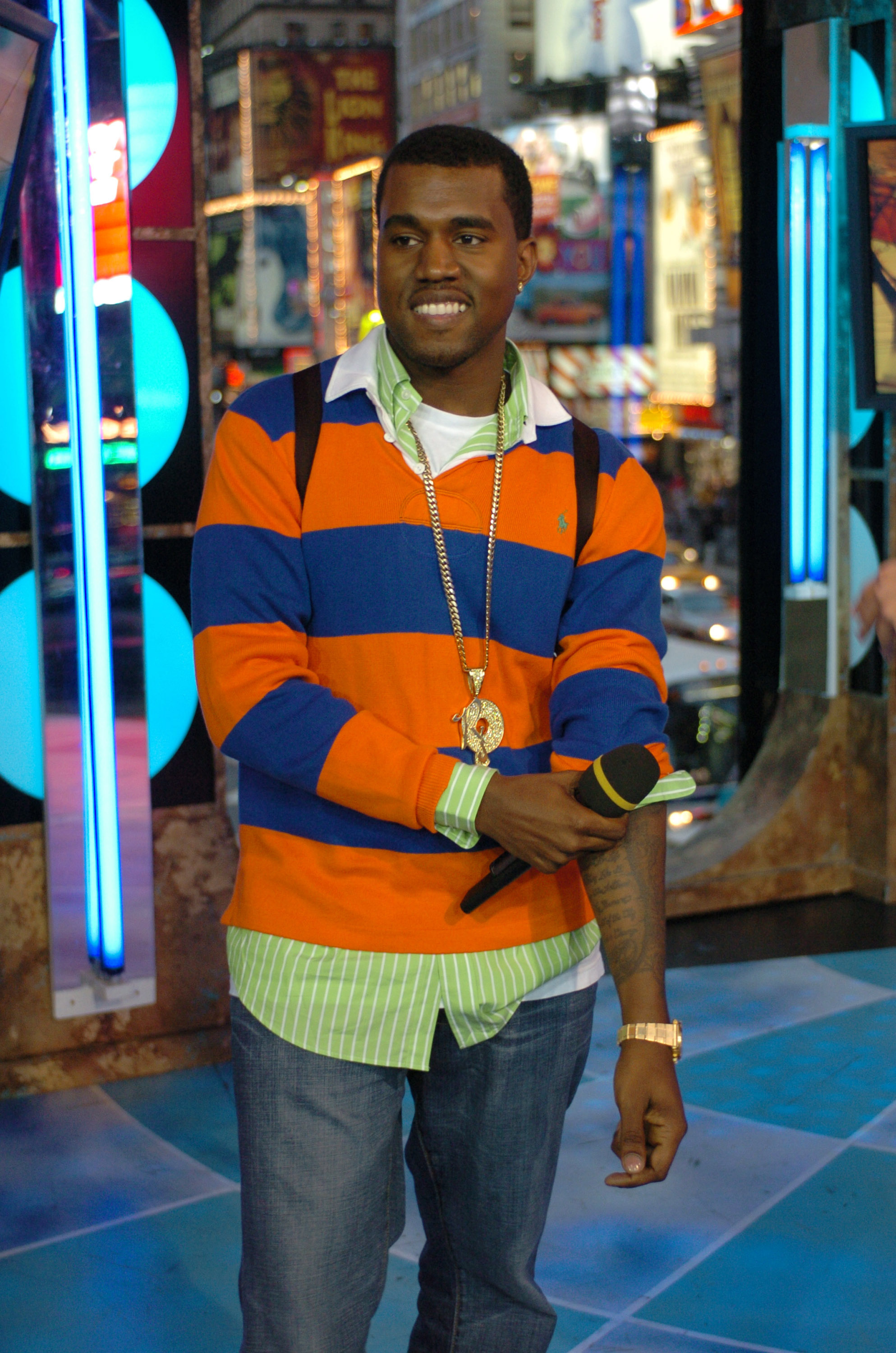 Though it's not confirmed whether North is wearing Ye's actual archival pieces in the clip, that's at least a possibility. In a recent episode of Hulu's The Kardashians, Kim reflected on her and Ye's marriage and eventual divorce, notably revealing that she's kept a number of pieces for their children. Specifically, she's held on to "every single Yeezy" as a "time capsule" of sorts. The look above, of course, far precedes Yeezy, but it stands to reason that this approach extends beyond more recent pieces.
"The reality is, life is really different, and when you know it can never get back there, that's what sucks, and that's what's hard," she said in the episode. "But my kids will have the best memories, and this will be the best tribute for them."
Ye has been largely MIA since a string of widely condemned anti-Semitic comments and his praise of Hitler in an interview with Alex Jones last year. Earlier this month, he made a return to the stage during Travis Scott's Utopia-commemorating performance in Rome.