Contrary to earlier reports, 6ix9ine never testified that Cardi B was a member of the Nine Trey Gangsta Bloods.
Tekashi addressed Cardi's gang affiliations on his third day of testimony in Manhattan federal court. Defense attorney Alex Huot questioned if the rapper "knew Cardi B was" a member of the Bloods, to which he replied, "Correct"; however, according to court documents obtained by Complex, 6ix9ine never once claimed that Cardi was associated with the Nine Trey set, but did acknowledge she was a self-proclaimed Blood.
A portion of the 250-page testimony transcript in which Cardi is mentioned can be viewed below.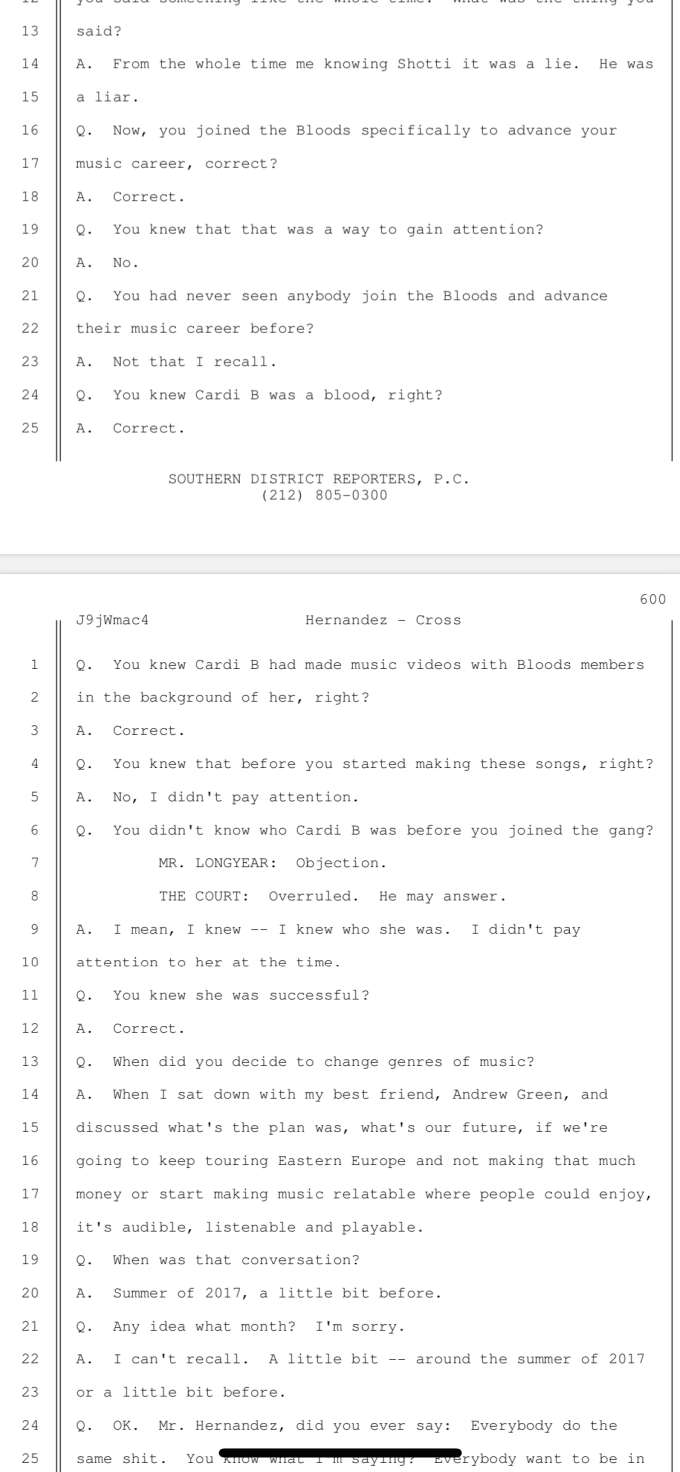 Cardi has also denied the reports that she was a member of Nine Trey. In a since-deleted tweet, Cardi insisted she had "never been 9 trey or associated with them," but she reiterated her ties to the 59 Brims, a set of the Bloods. 
"When I was 16 years old, I used to hang out with a lot of ... Bloods," she told GQ back in 2018. "I used to pop off with my homies. And they'd say, 'Yo, you really get it poppin'. You should come home. You should turn Blood.' And I did. Yes, I did."
6ix9ine has spent the past three days in court testifying against alleged Nine Trey members Anthony Ellison and Aljermiah Mack. The 23-year-old rapper, who has pleaded guilty in a federal racketeering case, agreed to cooperate with prosecutors in an effort to receive leniency at his sentencing in 2020.