Roc Nation Has Stepped in to Help Lil Uzi Vert's Music Career
JAY-Z's Roc Nation has stepped in to help Lil Uzi Vert as the rapper is planning to release his second studio album, 'Eternal Atake.'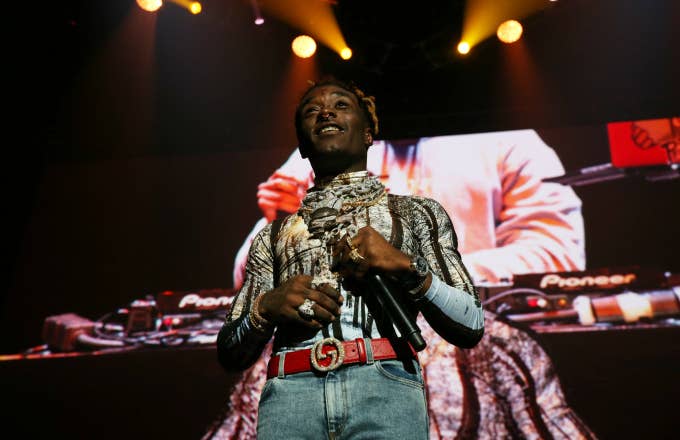 Getty
Photography by Bennett Raglin/Getty Images for Power 105.1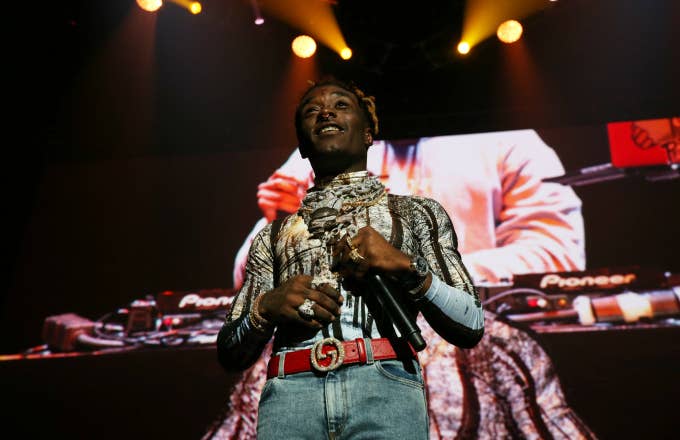 Lil Uzi Vert has been entangled in a battle with his record label Generation Now that has gained traction online.
In several posts that Uzi recently uploaded to his Instagram Stories, the rapper continued his "Free Uzi" campaign to release his next album Eternal Atake. In one of his Stories, he tagged Roc Nation during a preview of a new verse, thanking JAY-Z's label before adding another "Free Uzi" for good measure.
He also offered "tips" for artists trying to drop an album that seem to allude to Generation Now's DJ Drama and Don Cannon.
"If you want your album 2 drop Number One rule don't hang with the boss girlfriend," Lil Uzi Vert wrote. "If you want your album 2 drop be patient let the guilty answer all the blogs. FREE UZI."
While these assumed jabs at Generation Now peaked the viewers' interest, Uzi's fans went into a frenzy when the "retired" rapper hopped back in the studio to work on new music.
A source close to the situation has confirmed to Complex that Lil Uzi Vert is now only being managed by Roc Nation.
As of late, Jigga and his team at Roc Nation have worked behind the scenes to help artists navigate legal and business situations. The biggest example of this would be Lil Wayne. Similar to Uzi, Wayne was being held back by his record label, Cash Money, which hindered his music-making process. Not only did TIDAL and Roc Nation allow Wayne to put out Free Weezy Album in 2015, but JAY-Z also reportedly helped Weezy pay his taxes during his label dispute. 
DJ Drama appeared to be unfazed by the conversations sparked by Uzi's posts. In fact, he and his Generation Now artist Jack Harlow took to Instagram with a post that appears to be mocking Uzi and his complaints against the label.