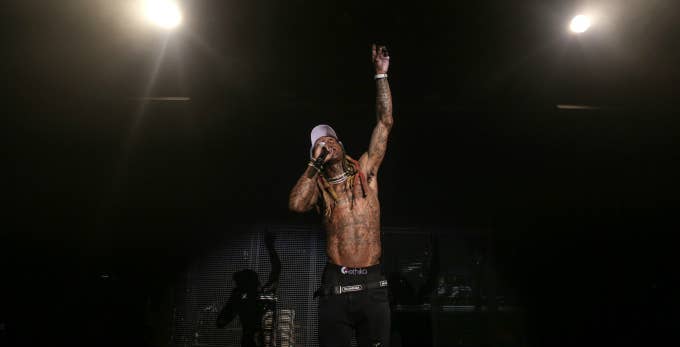 In 2018, fans got to witness Lil Wayne's resurgence. But his climb back to the mountaintop was a long journey that was marred with emotional and financial woes that were assumed but still veiled behind the personality that is "Tunechi." However, at the last show of his I Ain't Sh*t Without You Tour, Weezy pulled back the curtain to thank two music moguls that helped him through his darkest times. 
"There's people like JAY-Z. He helped me out when I was really, really, really down. Really, really, really down. There's people like Swizz Beatz who's gonna send me every single beat he make and wants me to rap on every single one until I got my situation straight," the rapper told the crowd. "Jay don't want me to tell nobody. That man helped me with my taxes. He's a real friend y'all."
This glimpse into the relationship between Wayne and his idol speaks to the storied history they've had with each other. JAY-Z has admitted that during Wayne's ascension he was interested making a deal with Birdman to have Wayne on Roc-A-Fella records, expressing that he admires Wayne's talents and went as far as to call him his "heir" on Tha Carter III. That genuine connection has extended to business partnerships as TIDAL sponsored and provided streaming coverage of Wayne's recent tour.